Helen Moore
Drayford Lane, Witheridge, Tiverton, Devon EX16 8PR
Telephone: 01884 860900
Fax: 01884 860592
Email: sales@helenmoore.com
Web: www.helenmoore.com
Company Profile:
Fashion accessories in luxurious faux fur.

The Helen Moore AW18 collection features strong, inspirational designs and introduces bold urban textures and soft pastel tones, with new styles to complement our ever-popular classic pieces. We continue to design and make all our faux fur accessories in our own factory in Devon.

Our aim is always to offer products that are beautifully made, relevant and innovative. We invest in the very best fabrics, people, and processes, and many of the colours and textures we use are exclusive to Helen Moore, which enables us to create unique and beautiful items.
Contact Name: Jane Vigurs
Product Categories:
Bag Charms, Handbags, Hats, Scarves and Wraps
---
Product Category: Bag Charms
Product Name: Pom Pom Keyring/Bag Charm
Description: These wonderful fluffy key rings will make fantastic presents and look gorgeous on a bag or as a key fob. Handmade from start to finish, they are the softest, fluffiest version you will find. Also available as a heart shape.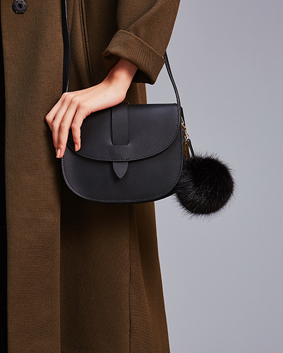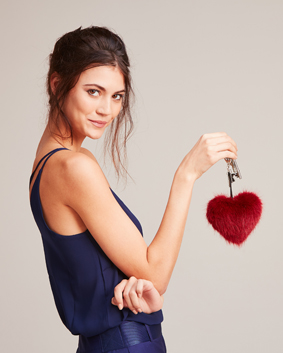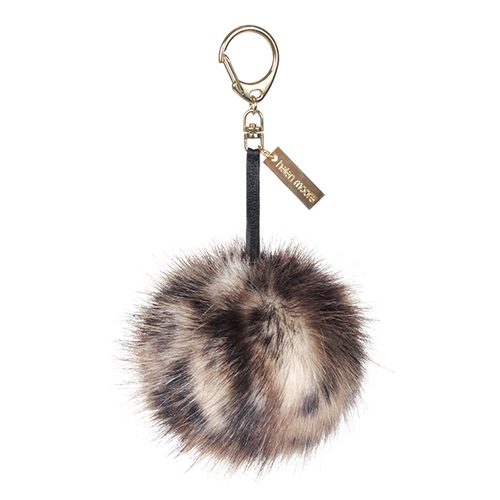 ---
Product Category: Handbags
Product Name: Pom Pom Clutch Bag and Chain Bag
Description: An adorable clutch bag with a perfect fluffy pom pom on an antique style brass chain. The Clutch Bag is beautifully lined with colourful satin. The bag has an antique brass zip closure. Bags are also available in a plain style with a chain shoulder strap. Helen Moore has 3 other bag styles, including a backpack, and also produce a coin purse.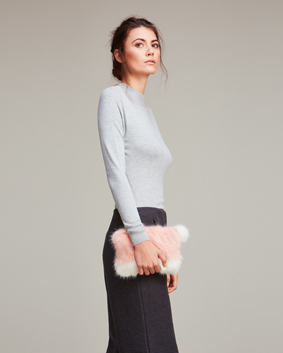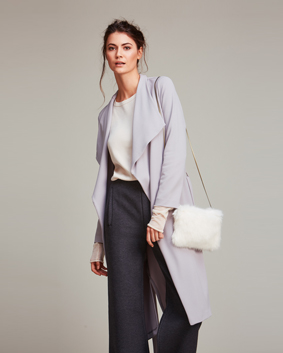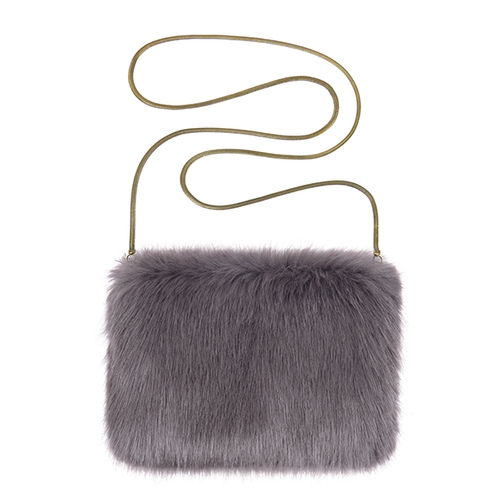 ---
Product Category: Hats
Product Name: The Lara Hat, Cashmere Beanies and Pillbox Hat
Description: Made from soft wool fabric with a luxurious deep faux fur band, the Helen Moore Lara Hat is the perfect winter companion. Our cashmere beanies are super-soft and fun with a fur pompom and the iconic Pillbox hat is a Helen Moore Classic.
---
Product Category: Scarves and Wraps
Product Name: Pom Button Scarf
Description: New for 2017, the playful Pom Button Scarf design features a toning pull-through faux fur pom pom to hold it in place. Many other Faux fur scarf designs are also available.
---