---
Brandwell Irl Ltd (View profile)
12 Northwest Business Park, Ballycoolin, Dublin 15, Ireland
Tel: 08712 506 070
Email:
sean@brandwell.ie
Web:
www.brandwell.ie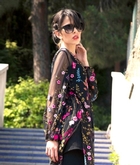 Brandwell Group employ a vibrant and ambitious team in offices in Dublin, London and Hong Kong. The management have considerable experience in the Accessory, Hosiery and Travel goods sectors and background with a large International plc. Combined with a wide spectrum of design capabilities, vast product and market knowledge, Brandwell Group have developed and maintain close, long standing working relationships with their Customers. In addition to regular supply Brandwell can offer a complete Concessions arrangement.
---
Goodlookers (View profile)
13 Lakeside Park, Neptune Close, Rochester, Kent ME2 4LT UK
Tel: +44 (0)1634 713900
Fax: +44 (0)1634 714601
Email:
sales@goodlookers.co.uk
Web:
www.goodlookers.co.uk



Greenwich, Surrey, Bakerloo & Sydney
Highlights from the new range include 'Greenwich' readers; available in three rubberised finishes, including subtly-colourful multi-tortoiseshell; and 'Surrey' readers which fuse an oversized frame with an array of vivid marble-esque finishes. Round specs are very on-trend currently, and new-in are the fabulously vintage 'Bakerloo' readers which exemplify the return to prominence of the 'wiry' glasses look; and the geek-chic 'Sydney' which look very classy in a soft grey.
---
Opticaid UK Ltd (View profile)
Sizers Court, Henshaw Lane, Yeadon, Leeds, LS19 7DP
Tel: 0113 239 1400
Fax: 0113 239 1423
Email:
sales@opticaid.net
Web:
www.opticaid.net
Opticaid founded over 20 years ago and is a major Supplier to the retail market.
We specialise in fashionable reading glasses, tinted UV 400 reading glasses and an extensive sunglasses range.
Our long established friendly team pride ourselves in offering flexible and friendly customer service with top quality products.
Our range is aimed at the middle and upper reading glass markets and we are established in many top retail stores and mail order companies.
---
Premiere Classe (View profile)
29 rue Guénégaud, Paris, 75006
Tel: +33 (0)1 40 13 74 74
Email:
info@premiere-classe.com
Web:
www.premiere-classe.com/


PREMIERE CLASSE is the prestigious meeting point for designers of fashion accessories. Acclaimed for its exclusive selection, the trade show showcases designers of jewellery, eyewear / watches, shoes, leather goods as well as textile accessories.
PREMIERE CLASSE - Paris, Porte de Versailles
Autumn / Winter 2018-2019 collections: 19-22 January, 2018
Spring / Summer 2018 collections: 7-10 September, 2018
PREMIERE CLASSE (Paris Fashion Week Trade Shows) - Paris, Jardin des Tuileries
Autumn / Winter 2018-2019 collections: 1-4 March, 2018
Spring / Summer 2019 collections: 27-30 September, 2018
---
The Laboratory at the Birmingham Assay Office (View profile)
PO Box 151, Newhall Street, Birmingham, West Midlands B3 1SB UK
Tel: 0121 236 6951
Fax: 0121 236 3228
Email:
testing@theassayoffice.co.uk
Web:
www.theassayoffice.co.uk
Quick Nickel Testing - Fast Accurate & Cost Effective.
The quick nickel test is unique to the laboratory at the Birmingham Assay Office.
* Low-cost test for nickel compliance
The services available from The Laboratory at The Birmingham Assay Office include a wide range of tests applicable to precious and base metals not only in the Jewellery industry but to others sectors such as packaging, pharmaceutical and automotive products.
Many tests have been developed directly in response to customer requirements and this innovative approach, backed by a huge amount of research, has resulted in a wide portfolio of UKAS accredited tests.
---
The Wholesaler UK (View profile)
Woodlands Business Centre, Malthouse Lane, Long Compton, Shipston on Stour, Warwickshire CV36 5JL
Tel: 01608 645 801
Email:
david@thewholesaler.co.uk
Web:
www.thewholesaler.co.uk
The Wholesaler UK is the on-line directory for all types of retailer.
Shopkeepers, mail order companies, on-line shops, market traders - who are looking to source new products and wholesale trade suppliers.