---
British Craft Trade Fair (View profile)
Hammonds Barn, London Road, Burgess Hill, West Sussex RH15 9QJ UK
Tel: 01444 246 446
Email:
info@bctf.co.uk
Web:
www.bctf.co.uk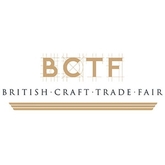 PSM LTD are exhibition organisers with over 35 years experience in promoting British Art and Craft.
---
BTAA (View profile)
Federation House, 10 Vyse Street, Birmingham, West Midlands B18 6LT
Tel: 0121 237 1107
Fax: 0121 236 3921
Email:
diana.fiveash@btaa.org.uk
Web:
www.btaa.org.uk
---
Fashion Access March 2017 (View profile)
Hong Kong Convention & Exhibition Centre, Wanchai, , Hong Kong
Tel: +852 2827 6211
Email:
info@aplf.com
Web:
www.fashionaccess.aplf.com/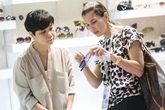 Fashion Access is Asia's leading fashion accessory trade show. With a 30-year track record, this prime sourcing destination gathers top quality and innovative Original Equipment Manufacturers (OEM), Original Design Manufacturers (ODM) suppliers as well as independent brands of bags, footwear, leathergoods, travelware and fashion accessories for Spring/Summer collections, providing two sources for fashion buyers, retailers, designers, wholesalers and representatives of the mid to high-end fashion tier with small to medium order quantity. It is held alongside Cashmere World - The Only Trade Event Dedicated to Cashmere and Fine Fibres.
---
Intelligent Retail (View profile)
Tel: 01635 262718
Email:
dmackley@intelligentretail.co.uk
Web:
www.intelligentretail.co.uk
Stock control, EPoS, reports, trading website, even eBay all in one.
Simple to use till built for gift shops. Nominated for 2 retail innovation awards.
---
Pulse (View profile)
Email:
patricia.nooney@clarionevents.com
Web:
www.pulse-london.com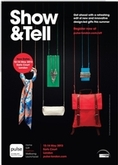 Get ahead with a refreshing edit of new and innovative design-led gifts this summer
Register now at pulse-london.com/att
---
Tendence (View profile)
Tel: +44 (0) 1483 483983
Email:
info@uk.messefrankfurt.com
Web:
www.tendence.messefrankfurt.com
---
The Laboratory at the Birmingham Assay Office (View profile)
PO Box 151, Newhall Street, Birmingham, West Midlands B3 1SB UK
Tel: 0121 236 6951
Fax: 0121 236 3228
Email:
testing@theassayoffice.co.uk
Web:
www.theassayoffice.co.uk
Quick Nickel Testing - Fast Accurate & Cost Effective.
The quick nickel test is unique to the laboratory at the Birmingham Assay Office.
* Low-cost test for nickel compliance
The services available from The Laboratory at The Birmingham Assay Office include a wide range of tests applicable to precious and base metals not only in the Jewellery industry but to others sectors such as packaging, pharmaceutical and automotive products.
Many tests have been developed directly in response to customer requirements and this innovative approach, backed by a huge amount of research, has resulted in a wide portfolio of UKAS accredited tests.