---
Autumn Fair International (View profile)
Email:
shirin.akhtar@i2ieventsgroup.com
Web:
www.autumnfair.com
---
BTAA (View profile)
Federation House, 10 Vyse Street, Birmingham, West Midlands B18 6LT
Tel: 0121 237 1107
Fax: 0121 236 3921
Email:
diana.fiveash@btaa.org.uk
Web:
www.btaa.org.uk
---
Hale Events Ltd (View profile)
Premier House, Old Church Road, Axbridge, Somerset BS26 2BQ UK
Tel: 01934 733433
Fax: 01934 733233
Email:
mike.anderson@hale-events.com
Web:
https://www.hale-events.com/



Hale Events are a dedicated team of professionals who organise specialist exhibitions & shows.
We have decades of experience working at major venues, as well as more bespoke and challenging locations.
With a strong customer focus and an honest and ethical approach, we solve trade exhibition headaches and provide a seamless transition for clients from first point of contact right through to stand breakdown and beyond to evaluation and impact.
We bring considerable skill and experience to bear on all aspects of exhibition organising. We operate strict budget management, close attention to detail with operations and logistics, and efficient and effective sales and marketing.
We currently organise 4 trade shows: Giving & Living in Exeter (gifts, home, coast, tourism), The Source in Exeter (food and drink), Expowest Cornwall (catering & hospitality), and The Food and Drink Trade Show at the Three Counties Showground, Malvern. We also organise The Christmas Shopping Fayre in Exeter which is a public event.
---
Intelligent Retail (View profile)
Tel: 01635 262718
Email:
dmackley@intelligentretail.co.uk
Web:
www.intelligentretail.co.uk
Stock control, EPoS, reports, trading website, even eBay all in one.
Simple to use till built for gift shops. Nominated for 2 retail innovation awards.
---
McOnie (View profile)
154 Commercial Street, Shoreditch, London, E1 6NU
Email:
lydia@mconieagency.com
Web:
www.mconieagency.com

EXTRA/ORDINARY RITUALS AT YKK LONDON SHOWROOM
Celebrating the freedom of imagination, turning ordinary routines into an extra-ordinary ritual, Slovenian fashion artefact designer Jana Zornik and French photographer Michelle Marshall's 'Extra/Ordinary Rituals' collection was on display at YKK London Showroom between 23rd July – 31st August.
The collectable objects represent the pleasure of simple daily rituals, with an imprint of the absent creator. The imaginary character, "little Marta" creates mechanised self-invented grooming tools.
The exhibition showcased new photographic works featuring all six Fashion Artefacts.
Since opening in 2015, YKK's flagship Showroom, located in the heart of Shoreditch, has become a crucial source of inspiration for the future of the UK fashion industry. Visitors are able to speak to world leading fashion experts for advice, guidance and inspiration for fastening solutions, often resulting in bespoke hand-crafted products being created at the Showroom suited to individual requirements.
Little Parts, Big Difference
---
Off Price Show (View profile)
Email:
buzz@idexmedia.com
Web:
www.offpriceshow.co.uk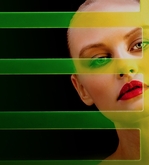 ---
Reed Exhibitions Ltd (View profile)
Tel: +44 (0)208 2712 144
Email:
ijlteam@reedexpo.co.uk
Web:
www.jewellerylondon.com

Be Inspired by the finest in Jewellery.
Celebrating the most talented and innovative British and International Jewellery designers., wholesalers and manufacturers, International Jewellery London delivers a world class Jewellery trade event.
Combining the classic with the contemporary from the latest collections to one-off show stopping pieces. IJL is a unique environment for Jewellery retailers to source new product, be inspired and build business relationships old and new, all ahead of the Christmas buying period and beyond.
Register to attend IJLnow at www.jewellerylondon.com/attend
---
The Laboratory at the Birmingham Assay Office (View profile)
PO Box 151, Newhall Street, Birmingham, West Midlands B3 1SB UK
Tel: 0121 236 6951
Fax: 0121 236 3228
Email:
testing@theassayoffice.co.uk
Web:
www.theassayoffice.co.uk
Quick Nickel Testing - Fast Accurate & Cost Effective.
The quick nickel test is unique to the laboratory at the Birmingham Assay Office.
* Low-cost test for nickel compliance
The services available from The Laboratory at The Birmingham Assay Office include a wide range of tests applicable to precious and base metals not only in the Jewellery industry but to others sectors such as packaging, pharmaceutical and automotive products.
Many tests have been developed directly in response to customer requirements and this innovative approach, backed by a huge amount of research, has resulted in a wide portfolio of UKAS accredited tests.
---
Top Drawer (View profile)
Email:
patricia.nooney@clarionevents.com
Web:
www.topdrawer.co.uk