---
Asia's Fashion Jewellery & Accessories Fair - March (View profile)
17/F China Resources Building, 26 Harbour Road, Wanchai, Hong Kong
Tel: (852) 2516 2192
Fax: (852) 3749 7344
Email:
salesafj-hk@ubm.com
Web:
https://exhibitions.asiafja.com/3fj/en-us/
Asia's Fashion Jewellery & Accessories Fair, receives enormous support from the industry professionals. Demand for a spring edition was sparked by the changing trends in the fashion jewellery and accessories industry, which is dependent on having a constant supply of new, creative and stylish products for each season.
The spring edition will provide buyers from around the world the opportunity to source new, trendy fashion jewellery and accessories items that will enrich the spectrum of products and increase their competitive edge in the marketplace.
---
BOING Jewellery LTD. (View profile)
Unit 4, Woodhurst Road, Maidenhead, Berkshire SL6 8TF UK
Tel: +44 (0)1628 78 99 99
Email:
kerry@boing-inc.com
Web:
www.boingjewellery.com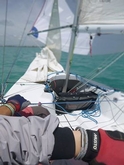 BOING® Bracelets UK.
Tough, tactile and vibrant rope and leather jewellery, beautifully designed and made using genuine climbing ropes and quality leather braid. Simple sleek jewellery that appeals to those who love the great outdoors. RRP £30 to £125.
New stockists supported with a POS stand, all stockist promoted via BOING's website.
---
Euro Bijoux Ltd (View profile)
27-29 Park Royal Road, London, NW10 7LQ
Tel: 020 8838 1933
Email:
office@eurobijoux.co.uk
Web:
www.eurobijoux.co.uk


Importers and wholesalers of fashion jewellery and accessories.
---
Hazel Atkinson Jewellery LLP (View profile)
Top Floor Studio, 4-6 Thurland Street, Nottingham, Notts NG1 3DR UK
Tel: 0115 941 1110
Email:
info@hazelatkinsonjewellery.co.uk
Web:
www.hazelatkinsonjewellery.co.uk
Hazel's Nottingham based business continues to go from strength to strength and her highly distinctive, hand painted aluminium jewellery continues to attract very positive attention, now selling in over 200 galleries and independent shops through out the UK.
---
Sigal Distribution Ltd (View profile)
6 The Island, Wraysbury, Middlesex TW19 5AS
Tel: 01784 482888
Email:
yaron@michalnegrin.co.uk
Web:
www.michalnegrin.co.uk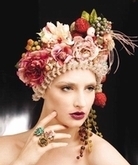 Happy to present
Michal Negrin
and
Ayala Bar
Winter Collections