Articles
Tip of the Iceberg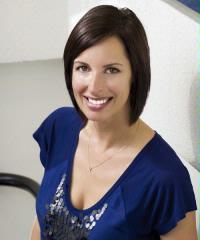 Kelly Lippman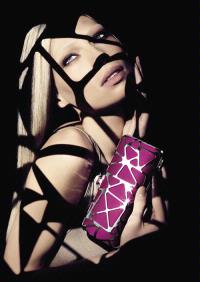 We speak to Kelly Lippman, creative director of special occasion bag company Olga Berg, about the success of the brand...

How was Olga Berg started and what was your involvement?
Olga Berg was a brand that emerged from a general accessories business due to demand for evening and special occasion handbags. No one else was specialising in occasion bags so Olga saw an opportunity to develop that niche.

What were your aims when starting the company?
Our objectives today haven't changed very much from when the label began - we wanted to provide beautifully designed, well made, contemporary and elegant pieces at incredible price points.

How were the initial products developed?
Olga Berg has always been designed in house and manufactured by evening bag specialists in China.

Were any challenges overcome when the company started out?
Olga became very ill about 13 years ago and asked me to become her new designer. I started immediately and shortly after she passed away. Her only son Mark was running the business and dealing with a great uncertainty. Whilst I had been an evening and bridalwear designer, evening bags were a new challenge. Despite this, Mark and I were able to collaborate and drive the business forward into the international brand it is today. We also managed to date, get married and have two children along the way!

What sets Olga Berg apart from its competitors?
Olga Berg is the queen of the clutch! As we are evening handbag specialists, we offer the most comprehensive, contemporary and diverse range in our category. Buyers can easily tailor a selection to their particular needs and we carry stock of popular styles so that replenishment can be facilitated quickly. We also value our customers and pride ourselves on exceptional customer care.

How important is the location and history of the company to its success?
Being an Australian label, we are somewhat geographically isolated - our products have a point of difference, yet Olga Berg remains globally relevant. In a fashion climate dominated by high street chains Olga Berg offers the unbeatable combination of distinctive laid-back elegance coupled with function and affordability. Whilst Australia is home, we also have warehouse and distribution facilities currently servicing regions such as the USA, Canada, Japan, UK and Europe.

How has the Olga Berg product offering changed over the years?
While Olga's legacy of understated elegance underpins every collection, the brand is much more contemporary today. Our range grows every season enabling us to showcases a broader selection of sizes, textures, materials, colours and treatments.

How often does Olga Berg launch new lines?
We release two comprehensive ranges per year.

Which trade shows do you attend and which work best for Olga Berg?
We regularly show at Pure and Premiere Classe. This gives our brand local and international exposure. We will continue to show at regional domestic shows as well as exhibiting at the next Coterie in New York.

When was the website launched and how does it support the business?
Our amazing new website will be updated for the new winter 2010 season in the next few weeks. It displays the range in all its colourful glory and is particularly useful for buyers who can't get to a showroom to see the range. There are also plans for it to become e-tail enabled in around six months.

What have some of the key milestones been since the company began?
The category has gone from strength to strength over the past 10 years but becoming an international brand and enjoying success in department stores and independent boutiques alike has been hugely gratifying.

How do you view the current market and what trends do you see emerging?
This is a great time for Olga Berg. In difficult times it makes sense to update a favourite outfit with a new handbag. Olga Berg makes it so easy to add colour or bling for a special night out without a huge investment. We are not particularly trend-driven so designs are timeless yet affordable enough to have a different one for each outfit.

What are the future plans for Olga Berg?
I'd like to continue loving what I do. Nobody knew they couldn't live without an iPod until it came onto the market - we think the Olga Berg evening bag is similar to this.
Date Posted: