Hyve Group is proud to present Spring Fair @ Home taking place virtually on 8th - 10th February, 2021. This year, in place of physical shows, Hyve Group's UK portfolio will be going virtual. Designed to bring the industry together, even when we remain apart, Spring Fair @ Home will provide a key hub for industry professionals in the UK and around the world. Bringing together the key elements of what makes Spring Fair special, Spring Fair @ Home will provide key industry insights, as well as a first-hand look at the latest products, trends and collections. Amongst the exhibitor line up are names such as Coach House, Puckator, Moulin Roty, Paper Salad, T & G Woodware, and Alexander Thurlow.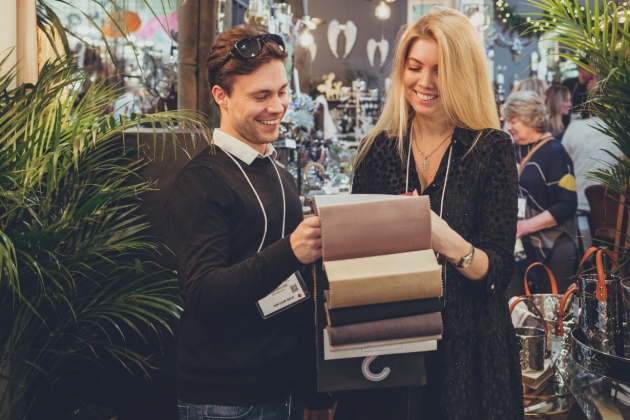 Julie Driscoll, managing director for Hyve's retail portfolio commented, "We're delighted to be offering a digital platform for the Spring Fair community this February. Whilst we're working hard towards the return of our physical events, I'm so proud that the team have been able to develop a virtual offering that has proved so valuable to both retailers and brands during such a challenging time for retail both here in the UK and abroad."Spring Fair exhibitor Steve Cox, UK sales director at Keel Toys said, "Spring Fair is undoubtedly the most important fair of the year for Keel Toys. At the start of 2021 we all need to get creative to meet with all our key buyers effectively with the lack of physical shows. The Spring Fair Virtual show will be an important part of our mix to present the new ranges for 2021."

An exclusive content programme will provide access to of-the-minute industry intel, trend insights, peer-to-peer panel sessions, and more.

Dedicated Virtual Showrooms will also provide buyers with an easy and accessible way to discover new brands and see what their current partners have to offer. The Virtual Showroom will provide carefully curated brand line-ups on the Spring Fair website. Dynamic profiles will allow brands and designers to put their best virtual foot forward, with capabilities to host videos, lookbooks, brand imagery and more.

Spring Fair @ Home will also see the return of the Product Showcase concept. Giving brands the opportunity to take buyers on showroom tours, or simply talk through their latest collection, the Product Showcase offers exhibitors the chance to submit a five-minute video to be shown to buyers during a sector-specific time slot. Visit www.springfair.com for further information.