When all eyes would usually be on the Main Stage after the first day of trading of Spring Fair, the Sunday night atmosphere will be recreated with all eyes on laptops with four special online ceremonies featuring all our categories winners and highly commended companies over the course of our headline sponsors Spring Fair @ Home event.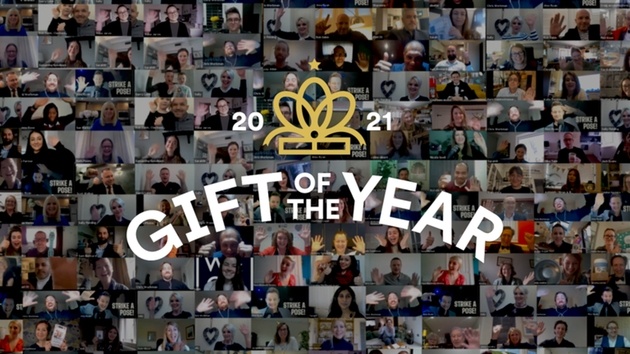 The Giftware Association embarked on a digital journey at the beginning of the year to celebrate the finalists in top secret awards ceremonies for each of the 22 categories.

These ceremonies will be shown throughout the week of Spring Fair @ Home from the 8th February, which is free to register and watch, they will also be available On Demand to watch after each airing. There will also be a special live event on Tuesday at 4pm to announce the winners of the coveted Judges Choice winner and the first People's Choice winner.

Chris Workman from The Giftware Association said, "We are super excited to get these videos aired, as we had a lot of fun creating them and It's also been very hard to keep it a secret and share the success of the winners and highly commended. Please make sure that you tune in to see some fun moments from the Home and Gift Industry.
"We are hugely thankful to Spring Fair and the team at Hyve for giving us this opportunity to really show the industry at its best."