Shaftesbury announces the arrival of Rotaro, a premium womenswear rental pop-up at 45 Carnaby Street on 14th June.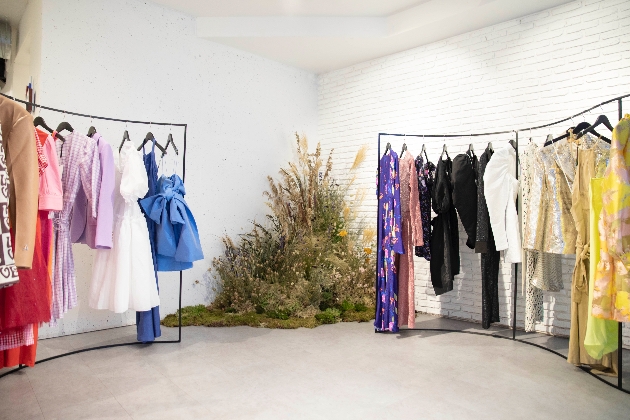 The 880 sq ft store contributes to the diverse array of independent brands in London's most directional shopping location.

Samantha Bain-Mollison, Retail Director, Shaftesbury says: "We are very excited to welcome the arrival of womenswear rental label Rotaro to the area. Sustainability is at the heart of what we look for in a brand and Rotaro's forward-thinking digital technology and zero-waste ethos make it a great addition to Carnaby."

The brand's "store of the future" will open its doors on 14 June, offering luxury fashion labels in a sustainable way, with a focus on seamless service, curation and community. The concept invites customers to rent garments which are to be returned in either 4 or 12 days with prices starting from £14 - £70. In an effort to dismantle the traditional retail landscape, nothing from the store goes to landfill, packaging is biodegradable and recycled. In a forward-thinking twist, the pop-up will also showcase smart screens that enable visitors to shop Rotaro's full online collection, which can then be delivered straight to their door.

Georgie Hyatt, Co Founder of Rotaro says, "We want to use the store as space for collaboration, inspiration and education. We want to provide a space to bring our community together, host events, panels, workshops and help our community along on their circular fashion journey. The store is about discovery, discovering new brands, exploring your personal style and learning about the exciting ways to experiment with fashion more mindfully. We're also collaborating with our brand partners to champion them as pioneers in the circular fashion economy."