Personalised Memento Company (PMC)
Unit 2, Govan Road, Fenton Industrial Estate, Stoke on Trent, Staffordshire ST4 2RS
Telephone: 01782 744900
Email: sales@personalisedmemento.co.uk
Web: www.personalisedmemento.co.uk
Dropship like its Hot!

Celebrating our 15th Anniversary, we've stood the test of time here at The Personalised Memento Company.

As a trusted manufacturer of personalised gifts, we're still the HOT STUFF in dropship gifts!

Having recently been announced as finalists for The Progressive Preschool Awards for not one, but three of our fantastic products, the business is going from strength to strength, with another being shortlisted last year for the Gift of The Year Award, there really is no better time to get on board!

Our wide product range caters from classic gifts to more modern, contemporary tastes and styles, meaning we've got something for everyone - all seamlessly personalised too! With new ranges and products launching week on week, we keep ahead of the trends, enabling our customers to keep their competitive edge in the modern marketplace. With a trusted drop shipping service and no minimum order quantities, we support smaller businesses, but also have the capacity to provide for large scale retailers too - all from our headquarters in Staffordshire.

It really is easy to get started in retailing personalised gifts, so why not pop through to our website, have a look around and then register for a trade account – with no registration fees!

So grab a cup of tea, a notepad and pen, and have a browse of our products.

You're sure to see something to capture your imagination!

We'll see you soon!
Whether she's your 'sister-from-another-mister', or your lovely nana, we've got a gift to suit! With our broad range of traditional and contemporary gifts, we've got you sorted for any occasion and for even the pickiest recipient!

From our cute new hug-able mugs to our sassy Island inspired range, gold foil finish to classic porcelain vases, our website is full of cracking gift ideas.

So have a look below, see if anything takes your fancy and then click through to our website, where you will find the full range and registration page to become our newest customer!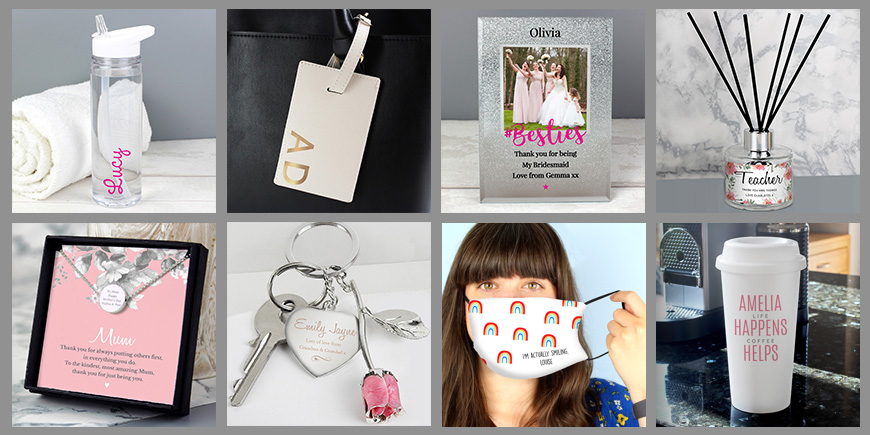 Now, we know that often the go-to-gift for gents of all ages is socks. But why not make them exciting with personalised socks? Or, better yet, why not break the mould entirely and get them a gift they'd never have thought of! From the main man in your life, to that (ever so slightly weird) uncle, we've literally got thousands of gifts for even the trickiest recipient.

A classic heritage plaque for grandad, our new vintage vinyl range for a 'cool' dad, or even our 'like a dad' range (for all those near-enough-Dad's out there!). So many different designs and diverse products means that it's easy to find something to suit. And what's better? Everything is personalised – it's quick, easy and simple to sell. Just pop along to our website to for more info!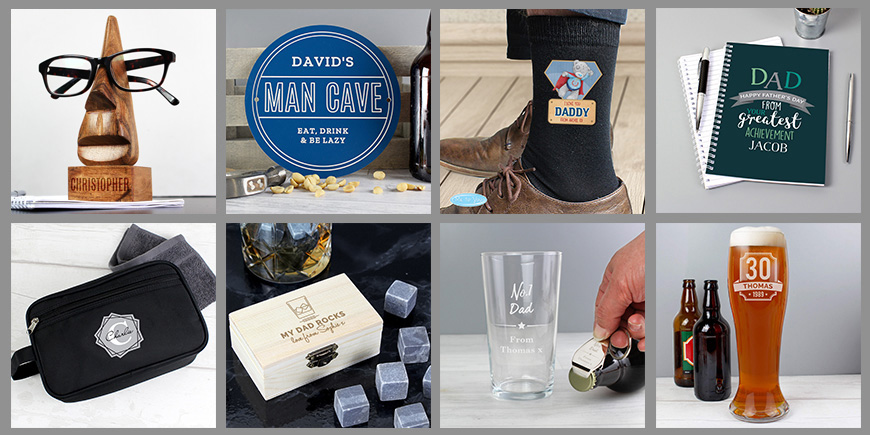 How best to celebrate someone's new arrival, tearaway toddler, or child genius, than with a personalised gift with gusto! Who doesn't want a totally 'ROARSOME' dinosaur clock, a pretty in pink dusky fairy jewellery box, or blast out of this world with our solar system range!

From educational, commemorative, to the downright cute, our product range is ever expanding with new designs launching every week! So find the pot of gold (at the end of our new wooden rainbow toy), the treasure in our pirate range and take a brief look at our website to find a thousand or more great ideas for babies and children!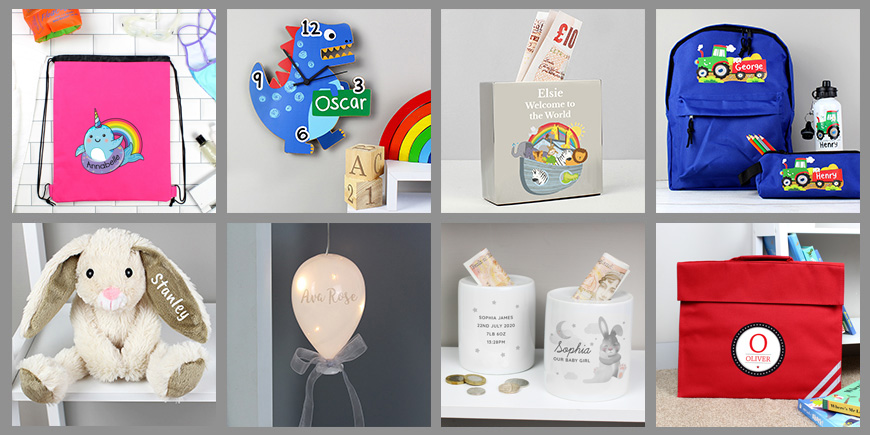 A man's home is his castle (even when sometimes he's just got a man-shed!), so why not put your stamp on it with a few personalised touches? Snuggle down on the sofa with our fantastic sofa trays (perfect for keeping your snacks safe!), or celebrate the end of day with a personalised glass full of your favourite tipple – from giftware to home and garden, we've got you sorted.

More of a fan of the great outdoors? Perfect! We're ever expanding our product range and designs, including a fantastic new personalised dibber (for all those green fingered dibber-ers out there!), to a classic printed slate sign, ideal for grannie's garden, or as a warning to keep out of dads workshop!

We've got little gifts, for celebrating the big move to a brand new house, or big gifts to celebrate the little moments; click onto our website to find out more.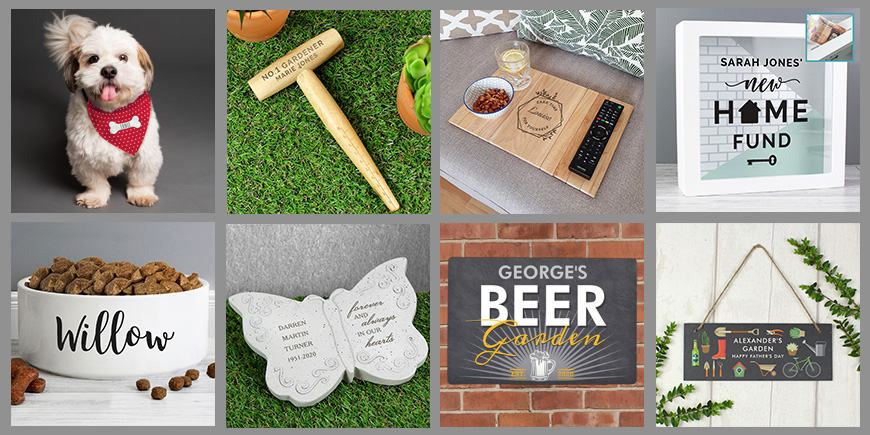 Every year is full of milestone occasions, such as hatches, matches (and despatches…), and we are ready for them all! Putting the personal in present-giving, nearly all of our epic gifts are able to be personalised, whether it's an in-joke, or to remember a special day – we've got you covered!

From the organisation loving wedding planner, traditional silver christening gifts, to lovey-dovey Valentine's gifts, we've poured our heart and soul into making gifts and designs that fit today's needs!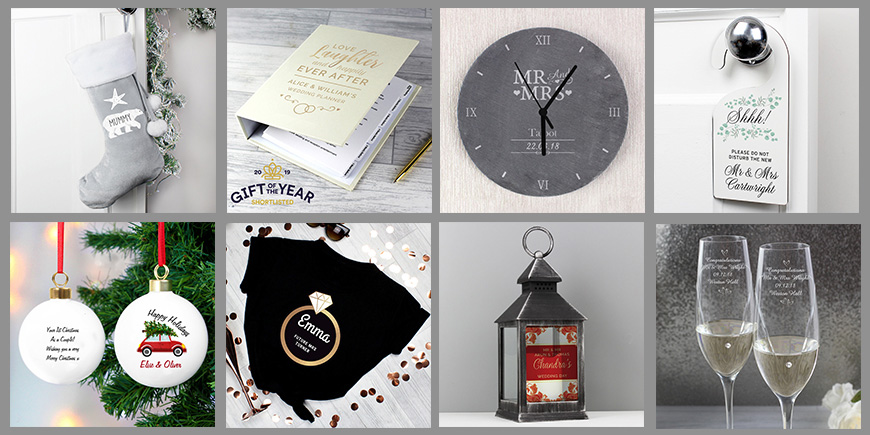 Useful links