Trade suppliers' directory - Walking Sticks
---
Please mention Attire Accessories when contacting suppliers.
---
Classic Canes Limited (View profile)
Warren House, Hinton St George, Crewkerne, Somerset TA17 8TQ United Kingdom
Tel: +44 (0)1460 75686
Fax: +44 (0)1460 78222
Email:
info@classiccanes.co.uk
Web:
www.classiccanes.co.uk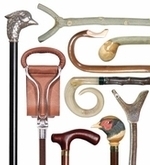 Classic Canes walking sticks
Classic Canes are a leading specialist supplier of walking sticks, seat sticks and umbrellas to the retail trade. The range includes over 600 models, so there is a cane for everyone, however active or infirm, traditional or fashionable. Walking sticks made from many different woods are available, as well as contemporary versions made from modern materials.
---
SOAKE (View profile)
Unit A Jubilee Court, Copgrove, Harrogate HG3 3TB UK
Tel: 01423 341000
Fax: 01423 340 903
Email:
info@soake.co.uk
Web:
www.soake.co.uk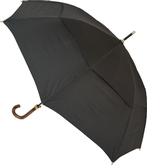 Walking Stick Umbrellas
Our Walking Stick Umbrellas are available in a huge variety of designs and colours.
Galleria and Cheeky Stick Umbrellas are super strong and fully automatic opening.
They come with a warranty and have fibreglass built in.
Classic Mens Stick Umbrella with Leather effect hooked handle and auto open. Mostly available in single units,