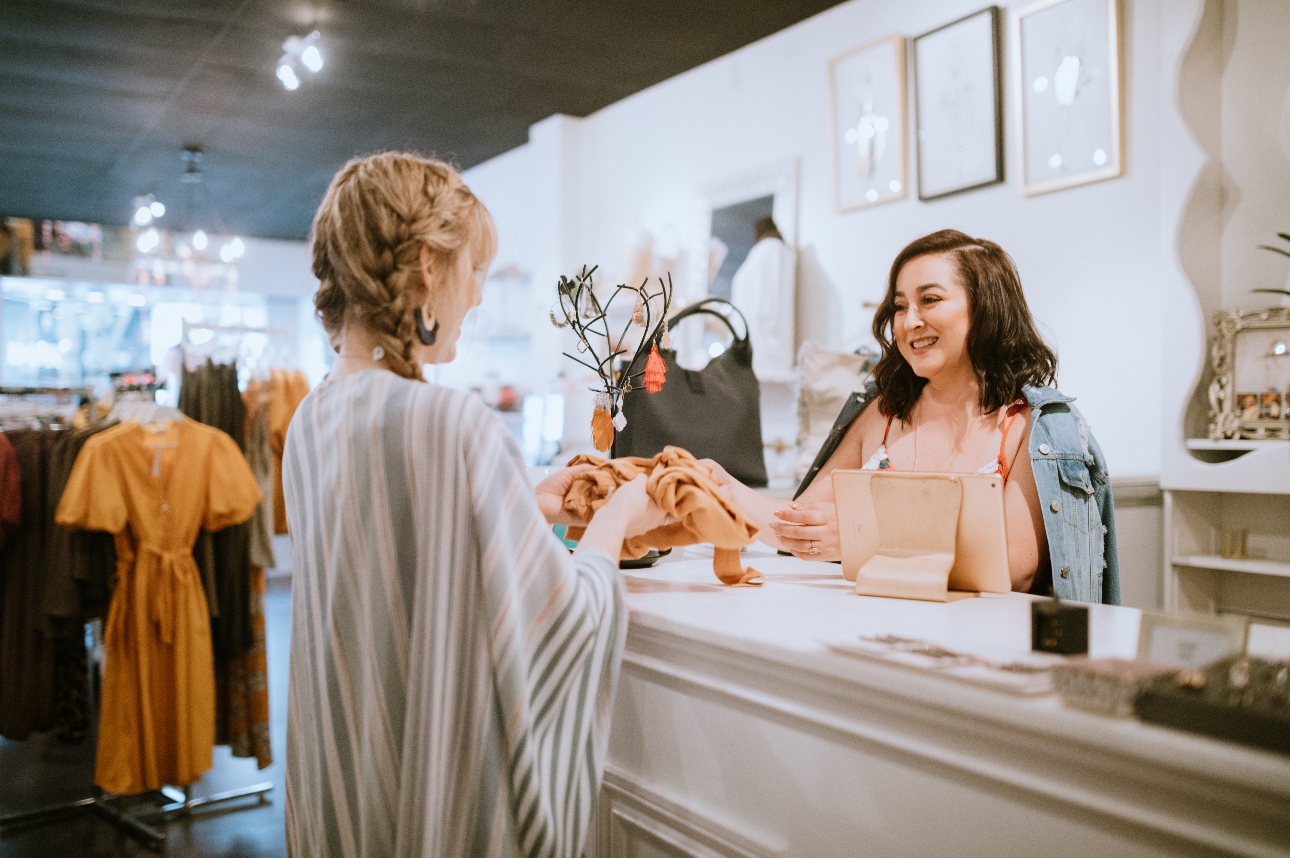 Drawing on her expertise as Retail Ambassador for the National Association of Jewellers (NAJ), Helen Dimmick shares some customer service top tips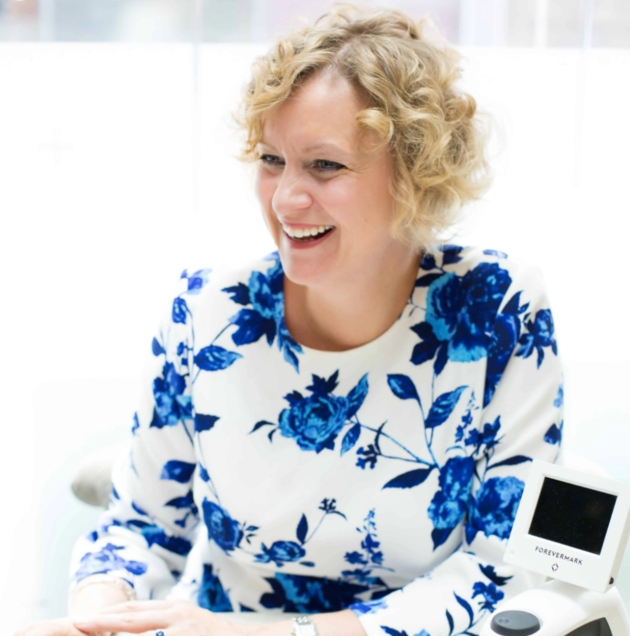 During my career as a Retail Managing Director, Consultant and Ambassador for the National Association of Jewellers, I believed I had seen all the highs and lows of the high street environment and could react accordingly. Of course, the Covid-19 pandemic came along and completely flipped this confidence on its head. Despite my 20 years of experience, I have been struck by how completely the last year has shaped retail, not only from the perspective of the retail store owner and sales professionals, but also the mind-set of the average consumer.

While we have all been, quite rightly, bogged down in ensuring our social distancing measures and Covid preparedness efforts are up-to-scratch, this has largely obscured our view of the customer. Simply put, they've changed. The last 18-months have restructured the shopper's mind, which makes them act differently when they are in a store. And running concurrently to this is the changing consumer landscape in general; ecommerce is continuing to excel; issues of sustainability and transparency are becoming more prevalent; and more is expected of brands from a corporate social responsibility perspective.

At the time of writing, footfall is returning and there is a sense of positivity among shoppers. How long will this last? It's difficult to say, but once the initial excitement fades it will be the retail businesses that adapt their selling patterns to meet the 'new normal' who will excel. The silver lining is that, although the retail landscape has changed, there are also new opportunities afoot. By adapting your selling patterns to capitalise on these new opportunities, you can future-proof your business, at least for the short term, and see out this festive season with a smile.

Here are some of my top tips for post-Covid retailing…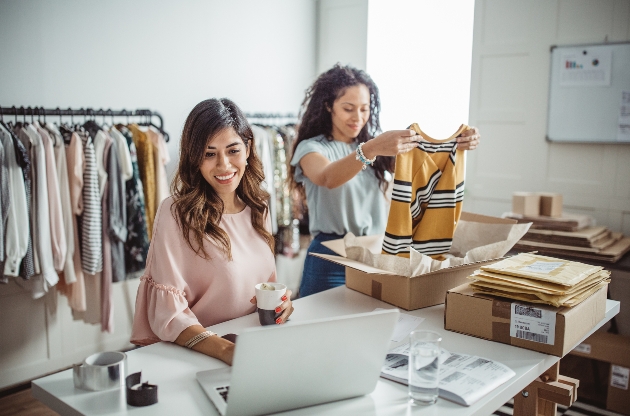 Strive for luxury
Footfall may be down across the UK, but when delving into the data we can see that average transaction value is up. There is an increase in disposable income across some facets of the population and securing these high value transactions is one of your greatest retail opportunities. Create a sense of luxury and excitement in your shopping experience, not simply through aesthetics, but through the luxury of your time, focus and attention. After all, it's company we've all been craving over the last 18 months.

Focus on longevity
Continuing on from my previous point, when showcasing higher-value pieces to your clients, perhaps with precious materials or more expensive fabrics, focus your storytelling on longevity and the long-lasting, intransient nature of buying at a higher quality. Customers have always wanted value for money, but the influence of the pandemic has focused consumers' minds on things that last. Hold up a mirror I don't need to tell you as a business owner to embrace digital. What is worth remembering, however, is the important of mirroring your physical and digital presences. Your e-commerce platform should feel as authentic, luxurious and personable as your bricks-and-mortar operation. Take ownership and ensure the standards you expect face-to-face are mirrored online.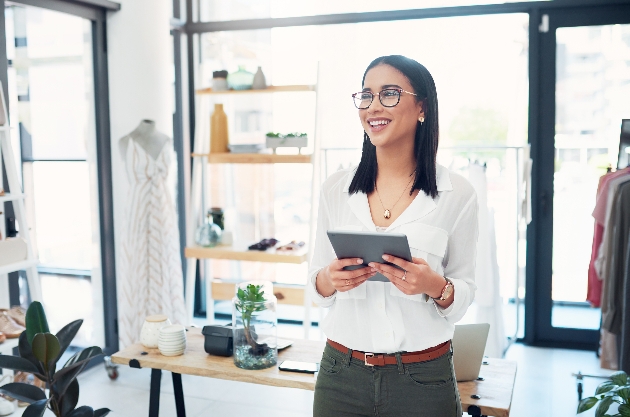 Tell your story
Your values as a business owner, manager or supplier really do matter to your customers. Stand out from the crowd by communicating your principles, history and core identity to your clients. Tell them what you expect from business relationships and what you will offer in return. Similarly, if you are dealing directly with the buying public, take as many opportunities as possible to tell your story – people really do want to listen in our post-lockdown society!

Use active listening
One of the most important skills I have learned in my career in retail is active listening. It's a technique whereby you carefully listen to the customer, observe their non-verbal cues and engage them by paraphrasing their wants and needs back to them. It's a technique often used to manage conflict, but it works especially well as a sales technique.

In our current high street landscape, you need to treat each customer on a case-by-case basis, understand what is motivating them to purchase right now and why. Active listening can help you be a better sales professional and build stronger relationships with your customers in our post-Covid environment.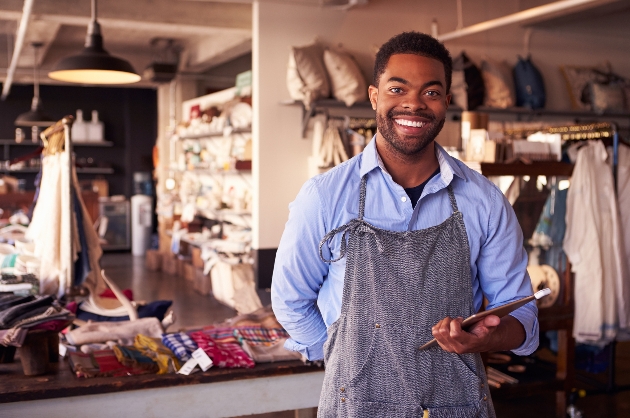 Embrace new categories
In the jewellery sector especially, we are already seeing new avenues emerge. For example, there is a growing number of people, understandably, looking for 'memorial' jewellery or pieces to celebrate the life of a loved one who has sadly passed away. You may be experiencing similar demand. Embrace these challenging conversations and make them a part of your sales process. Similarly, with the wedding market, spend some time listening to your customer's horror story of booking, cancellations and re-booking – could they now have more disposable income to spend on a special engraved piece? Could you demonstrate some exceptional customer service by offering a gift with purchase that acknowledges their tough year?

Have a heart
When adapting your selling patterns, think also about who those sales benefit. Could you demonstrate your principles by partnering with a local charity? Customers will appreciate seeing your heart is in the right place, especially as so many are reeling from the tragedy and sadness of the last 18-months. Remember, this can't simply be a marketing tactic as your lack of authenticity will quickly become apparent to your customers and potentially damage your reputation.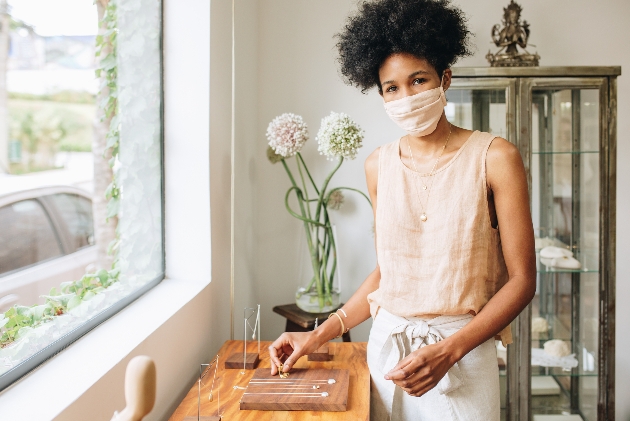 Sustainability matters
We know that issues of sustainability, transparency and traceability are big in all sectors right now. The 'no prisoners' attitude that's growing among consumers (spurred on by 'cancel culture') has only been enhanced by the difficulties of recent months. Your effectiveness at making your business more sustainable is directly correlated with your desirability in the mind of the customer. Remember this, bring in new measures, communicate your successes and improve your bottom line as a result.

Be the authority
In the jewellery sector especially, the pandemic has impacted the price of precious metals, gemstones and diamonds. I am sure in your sector also there are shortages and supply issues. Choose to be the authority and communicate your expertise with the customer. Telling a customer that they can't have something and why can actually be intelligent customer service and can prove to them your credentials as an authority in your sector.

Remember time is money
As a business owner, your goal in this post-Covid world needs to be to stay on your business and not just in it. What does this mean? You need to be the captain of the ship and not the quartermaster, first mate, boatswain, carpenter and gunner. If you're too busy playing too many roles, you'll never have the capacity to take a strategic approach to sales. My advice is to extricate yourself from aspects of the day today that are consuming your valuable time. Do this now and reap the rewards for this new year in retail.

Please visit www.naj.co.uk/summit. Discover Helen Dimmick's consultation services via www.helendimmick.com