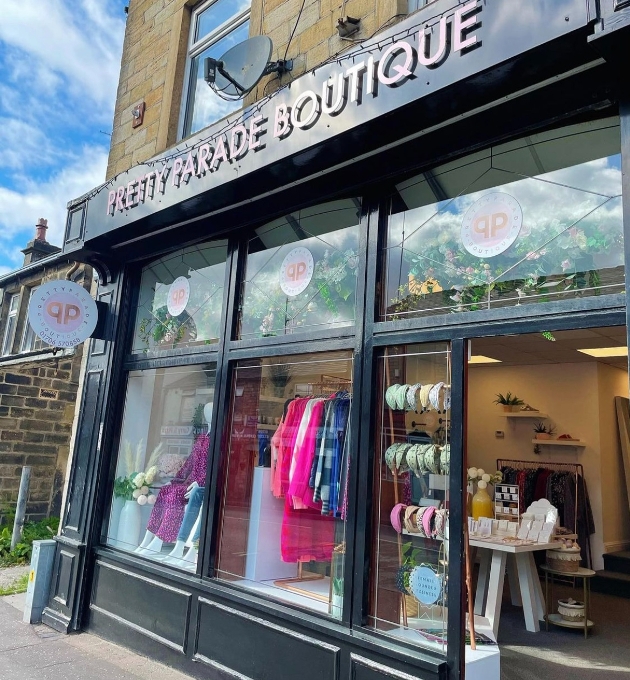 Owner Mollie Butterworth talks about how fashion and accessories retailer Pretty Parade Boutique has gone from strength to strength...
Tell us a bit about your store and how you came to open the business:
I opened the business on my return from travelling – the idea had come to me while in Australia and I just had this sudden feeling that this was something I was meant to do. When I returned from Australia, I had six months before my university place started, and I had a little bit of savings leftover so I thought why not? With the support of my family I launched my online store. We'd do regular pop-ups and even though not always successful it was clear to me I needed a physical store. Later the following year I went on to open our first bricks and mortar outlet, which has just celebrated its third year anniversary!

Is the location important to the success of your store?
Yes, absolutely. We are in a villager's village, which means shopping local is a high priority. Therefore, being able to gain a loyal customer base from the outset was super important, and I think we have managed to do so successfully with our social media presence and our community feel in the shop.

What challenges were overcome when the company was starting out?
Being an online store only meant we were in a highly saturated market, and we found the biggest challenge was being able to gain the trust of the consumer, as there are so many fashion boutiques out there. Once we had a physical store, our online store grew, especially once we added Trustpilot to the website too. A challenge we faced upon opening our physical store was to ensure we were offering a point of difference as there were already several established boutiques in the area. We achieved this by securing exclusive brands only available to ourselves, and we have continued to build on this.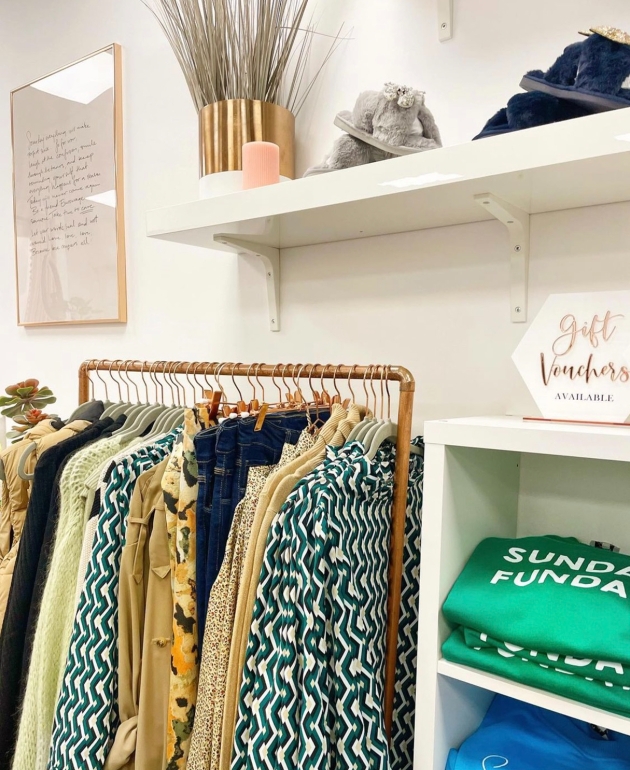 What is your customer base?
I am very lucky that my mum and I are able to buy together, which gives us the advantage of being able to achieve a really nice balance of different styles that are suitable for different ages. We also strongly believe the same style can be worn by different ages, it's all down to how you style it. As a result, our customer base is wide and can't be narrowed down to one specific age group – I would say our main customers are women aged 20-65.

What's your USP?
Our USP is we have been fortunate to create relationships with our customers – this has enabled us to be able to pick out brands and styles we know they will love. It also means we are able to pick styles out for a customer as soon as they walk in, as we know they will instantly love it. I would also say another important aspect is I try on all the styles myself, meaning I am able to advise customers whether it's true to size or a small fit etc. This means customers are not left guessing if it's them or the style creating a more positive shopping experience.

What are your current best selling lines?
This is a hard one as we sell such a varied product range, but we have recently introduced Chelsea Peers pyjamas into the boutique and these have done absolutely amazing for us. Alongside this B.Young and ICHI are two really strong brands for us all year round.

Are you active on social media, and how do you use it for your business?
Yes, we're very active on social media – we post regularly on Facebook and Instagram. We use it for two purposes; one to get people actually into the boutique and browsing, and also to get consumers onto the website. It allows us to showcase all new products and styles. We also give customers a glimpse behind the scenes and a small look into our personal lives, which is something we have learnt makes us both relatable and approachable.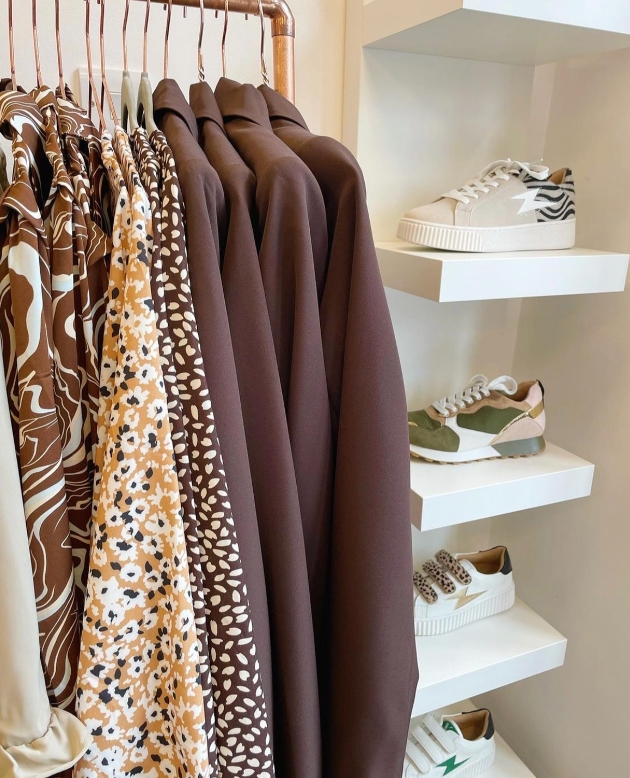 What brands do you stock and why?
We stock brands from all over the world, including Sorelle The Label., B.Young, ICHI, Black Colour, Laines of London, Chelsea Peers NY, Estella Bartlett, Big Metal London and so many more! All of our brands are chosen because they fit with our ethos of building the gap between affordability and quality.

How often do you change up your window dressings and displays?
We change our mannequins and re-merchandise the shop once a week – we do this in order to make the shop look different and fresh from one week to another, as we are lucky we have a good repeat customer base that often visit weekly.

What are your plans to develop your online presence?
We will continue to work and develop our relationship with influencers to grow our social media presence and this will also be done through boosting posts both on Facebook and Instagram. To lastly work with other businesses in different industries to share each other's profiles and cross customer base.

Do you undertake any charitable initiatives? If so, what?
As a business we strongly believe in giving back to our community that has been so supportive of us, we have done this through several donations throughout the years including food banks donations, donation of raffle prizes to local schools and hosting charity events. We also dress our window Pink for the month of October to raise awareness for Cancer Research UK, this is something we come together to do as a village.

Do you attend any trade shows and if so, which ones and why?
We have attended trade shows throughout the years including PURE in London. We attend these events to find new brands or new agents. It is also a really good way, especially when first starting out in the industry, to form relationships with future suppliers.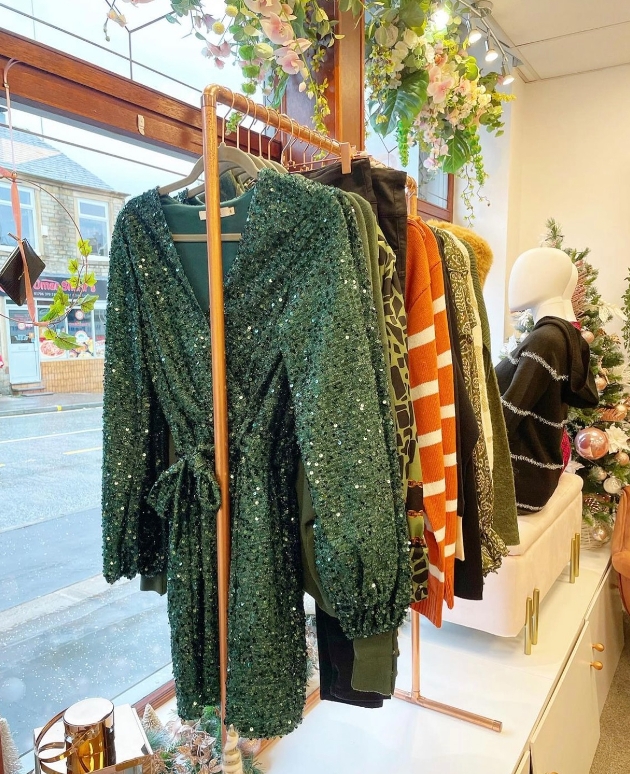 Are you looking to open more stores across the UK?
Yes, absolutely, we are currently looking for the perfect location for our second boutique. This time we are looking for more of a tourist village, with the hope this will also help our online customer base grow.

What has been your standout moment since opening the store, and why?
There have been too many, but I think one ofmy favourite days was when we re-opened after the first lockdown. I was so nervous in case everyone had forgotten about us, but we had the craziest day, week and month! It was so much fun to catch up with everyone, and was a really proud moment to see how excited everyone was to be able to come back into the boutique and get their shopping fix!

How has coronavirus affected your store/in what ways are you positive about the future of independent retail?
Coronavirus has definitely had an impact for all retailers, including ourselves. It has forced us to make a lot of changes, which have had a positive outcome. These changes have included doing a weekly live video that has brought so many new customers into the boutique and the feedback we have had from them has been truly amazing!

So many of our customers gave the feedback that we had helped them through lockdowns, by enabling them to have 30 minutes of normality and fun. Whilst others have said it's finally given them the confidence to come into the boutique as they feel more familiar and comfortable with us!

Another change we implemented was free local delivery, which has given us another new customer base of those who worked during the times we are open, they now have an opportunity to shop with us whilst not having to pay postage this is a huge bonus for many. I'm very optimistic regarding the future of independant retail, I just hope the nation continues to support local businesses. Also celebrities and influencers are more accommodating to support small businesses, not just the large retail giants.

What advice would you give other retailers?
Be you. I think as a small independent it's very easy to see another business be successful and feel you should be doing the same as them. I have always found success comes when you stay in your own lane. This may take longer but the longevity of your business will be much greater. However, this is not to say you shouldn't be inspired or motivated by others.

What are your plans for the future?
To keep researching and growing. We are constantly researching for new exciting brands to bring to the boutique, and ways to improve and develop our online and boutique stores so our customers only have the very best experience. Also to keep growing our online customer base through marketing and media.

Pretty Parade Boutique, www.prettyparade.co.uk