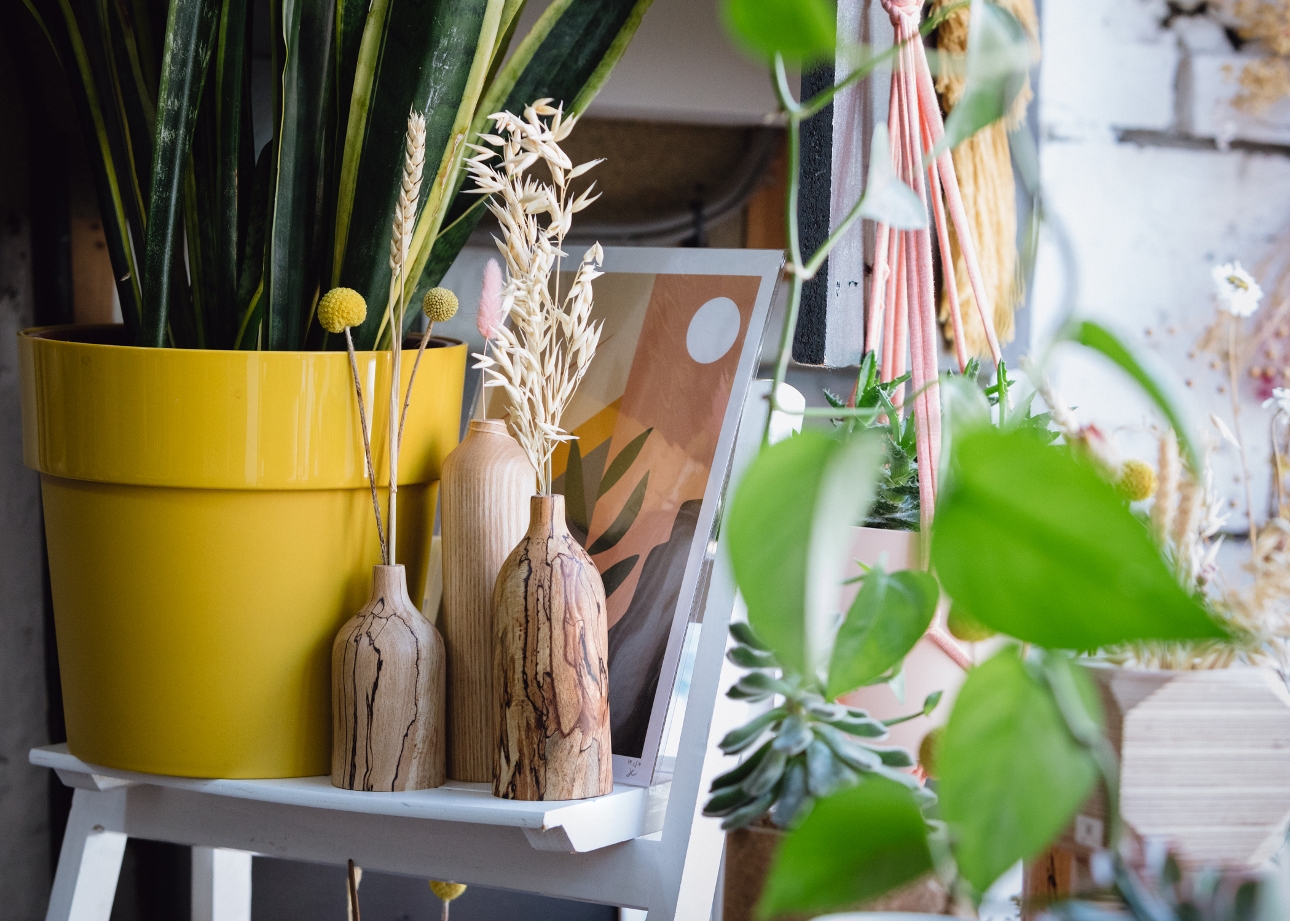 Prior is a not-for-profit independent shop and workshop space in Bristol Founded by Beck Prior. Here, shetells us about the shop's ethos and offering...

Tell us a bit about your store and how you came to open the business.
Prior is a not-for-profit independent shop and workshop space in Bristol. We are committed to creating a conscious and mindful shopping experience by only stocking sustainably made modern lifestyle products: homewares, accessories, clothes, jewellery and skincare. We support local brands and are a hub of information for local makers. We want to ensure everything we do creates a positive impact for our local and wider community, and of course, the planet. 100% of the profits that we make is fed back into community workshop provision, local creative projects to improve social issues, charity donations and more. Every January we announce where the profits are being spent.

We opened in 2019 and our journey to this point was slightly unusual. My intention wasn't to open a retail shop, which I know sounds ridiculous as we have a huge shop in the main shopping centre! It's funny how things change and develop when given the opportunity isn't it? I am the designer and owner of Priormade Ltd, a contemporary homewares brand that only uses sustainable materials and responsible design. I have been designing and making my products for over 10 years and shared a fabrication workshop space with multiple designers. An opportunity arose to take on a retail unit where I could have a bigger workshop and a window to display my products. However, when viewing the unit, I felt it was silly to keep it all to myself. Opening a shop that showcased some of the best independent eco designers seemed an opportunity not to be missed. My plan was to carefully curate a space full of exceptional craftsmanship, selling sustainable products that I can confidently vouch for.

Is the location important to the success of your store?
Location is incredibly important. The first shop I opened was in a brilliant area of Bristol but sadly the footfall and public use of the area wasn't enough to keep the shop open. We tried so hard but we just couldn't keep it going, especially after the pandemic when the use of the local area changed. We took the leap last year to take a risk and move into an enormous store that rubs shoulders with corporate brands. It was a gamble but it was the right decision. The footfall is fantastic and we are reaching customers who had never shopped with independents before!

What challenges were overcome when the company was starting out?
The biggest task at the start was getting the shop in Cabot Circus open. The overheads per month are enormous and we started paying them as soon as we received the keys. We had to turn the empty, dilapidated shop into a beautiful, attractive, safe and interesting store as quickly as possible so we could start generating revenue. We worked so hard from sunrise to almost sunrise! Supersizing a little shop into an almost department store was no small feat - the Prior team are fantastic and continuously help me turn my vision into a reality.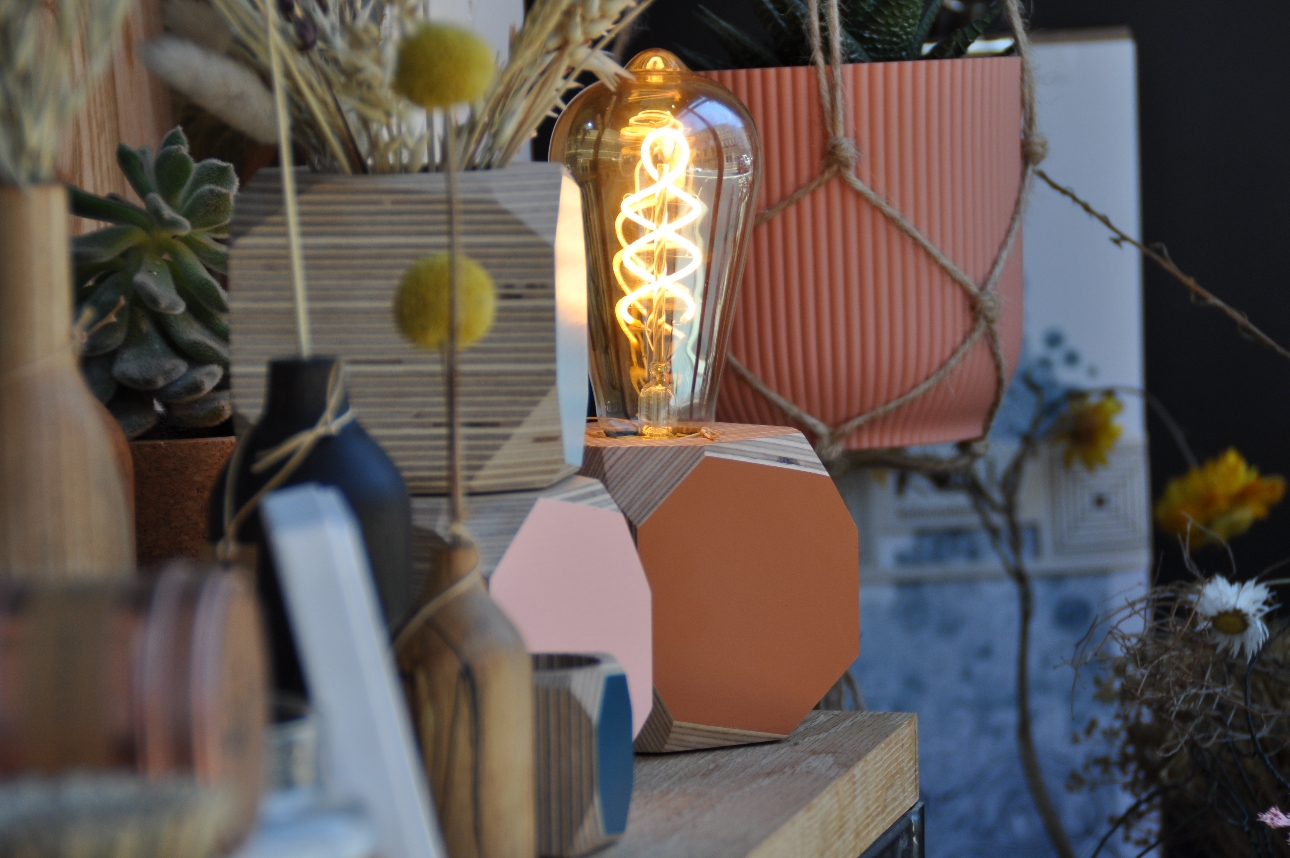 What is your customer base?
It is so mixed. We've found that a lot of people want guilt-freeshopping and we're finding that people are proud to show off their eco conscious purchases. We have so many customers asking for the 'eco credentials' of the product to go in the box with the gift. It's not a novelty anymore, people really want to know. Customers want to make better choices and are craving transparency to make up their own minds about things. This isn't just about 'environmentally friendly' anymore; we all want to be diversity conscious, health and wellbeing conscious; we want to be awake and stop making unconscious decisions. We are desperate for new, real experiences, and unique, locally purchased, one-of-a-kind products that we can connect with.

What's your USP?
Contemporary, design-led store that doesn't look out of place in the corporate landscape of Cabot Circus, yet we are a sustainable shop that is honest yet not overtly 'green.' Handmade, slow-made, responsibly made high quality products. We are a community hub – we're more than a shop.

What are your current best-selling lines?
It changes so much throughout the year. At the moment it's definitely jewellery and clothes – although now we are heading into the colder months we've seen a spike in our handmade lamps, statement LED bulbs and our lambswool socks.

Are you active on social media, and how do you use it for your business?
Yes – it's so helpful for us to show who we are. Online shoppers seem to respond better to a shiny, professional website. However, customers also want to connect to independent businesses. We use our socials to show lots of images of the shop displays and our behind-the-scenes laughter when silly things happen in the shop.

What brands do you stock and why?
We stock a whopping 150 indie brands and each are vetted for their sustainable and responsible manufacturing. We stock indie brands because it helps the growth of the local area by providing income for local artists. Not to mention quality; the care that's put into each piece radiates into the space. Customers feel it and comment on the 'feeling' of the shop. This phenomenon is only achieved with handmade goods.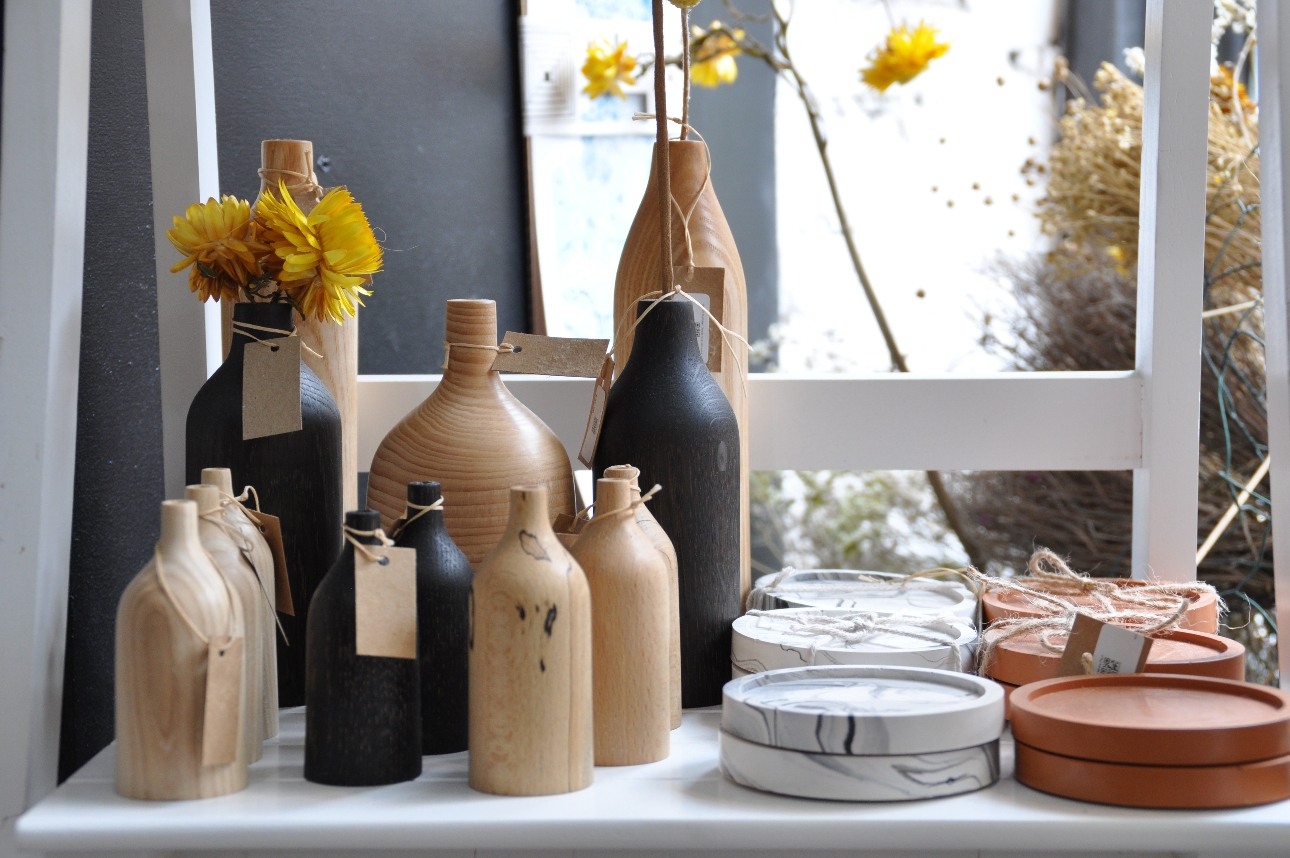 How often do you change up your window dressings and displays?
I'm a nightmare and every time I arrive in the shop, now matter what is on my to-do list, I always change the display! It's a bit of an ongoing joke with the shop team that I can't leave it alone. I have such a clear vision of how I want the space to look so I end up adjusting, tweaking or even fully moving the displays around. The overall shop display and windows are changed completely every season.

What are your plans to develop your online presence?
We are going to work with a social media campaign company soon to try to reach more people that aren't in our 'bubble'. We are also going through each product (we have thousands) and trying to add more in-depth information for the customers (and also optimising SEO).

Do you undertake any charitable initiatives? If so, what?
We are a registered not-for-profit. We are flexible with how we use the profits, but every cause must create social positive community change. Last year we worked with local charities and paid local artists (a fair wage) to run free workshops for vulnerable adult groups; we donated to charities and also paid anti-racism educators to run an event, accompanying exhibition and book launch.

Are you looking to open more stores across the UK?
I would love to. Not for business success but because I believe that each city, town, village should have a shop that only stocks handmade, responsibly-made goods that are high quality and long lasting.

What has been your standout moment since opening the store, and why?
There are a couple of things that really stand out for me, both on different ends of the spectrum. The first is winning the Holly Tucker Best High Street Shop (2021) award. Apparently there were hundreds of entries and not only did we make it into the finals (which is an achievement in itself), we won! Holly Tucker had asked Mark Constantine (founder of Lush Cosmetics) to send a mystery shopper. He said "Prior Shop was a delight to visit and what you do it utterly and truly brilliantly." This wasn't just a boost for my confidence in the ethos of the shop, but testament of the amazing staff we have, too. My other moment was when a young man with quite angry and inpatient body language entered the shop. After half an hour in the shop, he said on the way out 'this shop has made me feel really calm – thank you'. It was a small moment but it was interesting to see the effect of handmade products and our staff had on him.

In what ways are you positive about the future of independent retail?
We are able to pivot. We can literally change overnight how we do things so that we can avoid the (constant) obstacles. Larger retail chains have to go through so much hierarchy and there is a huge disconnect between those on the shop floor to head office. The wonderful superpower of independent retail is we are much more connected to the needs and wants of our customers and our community.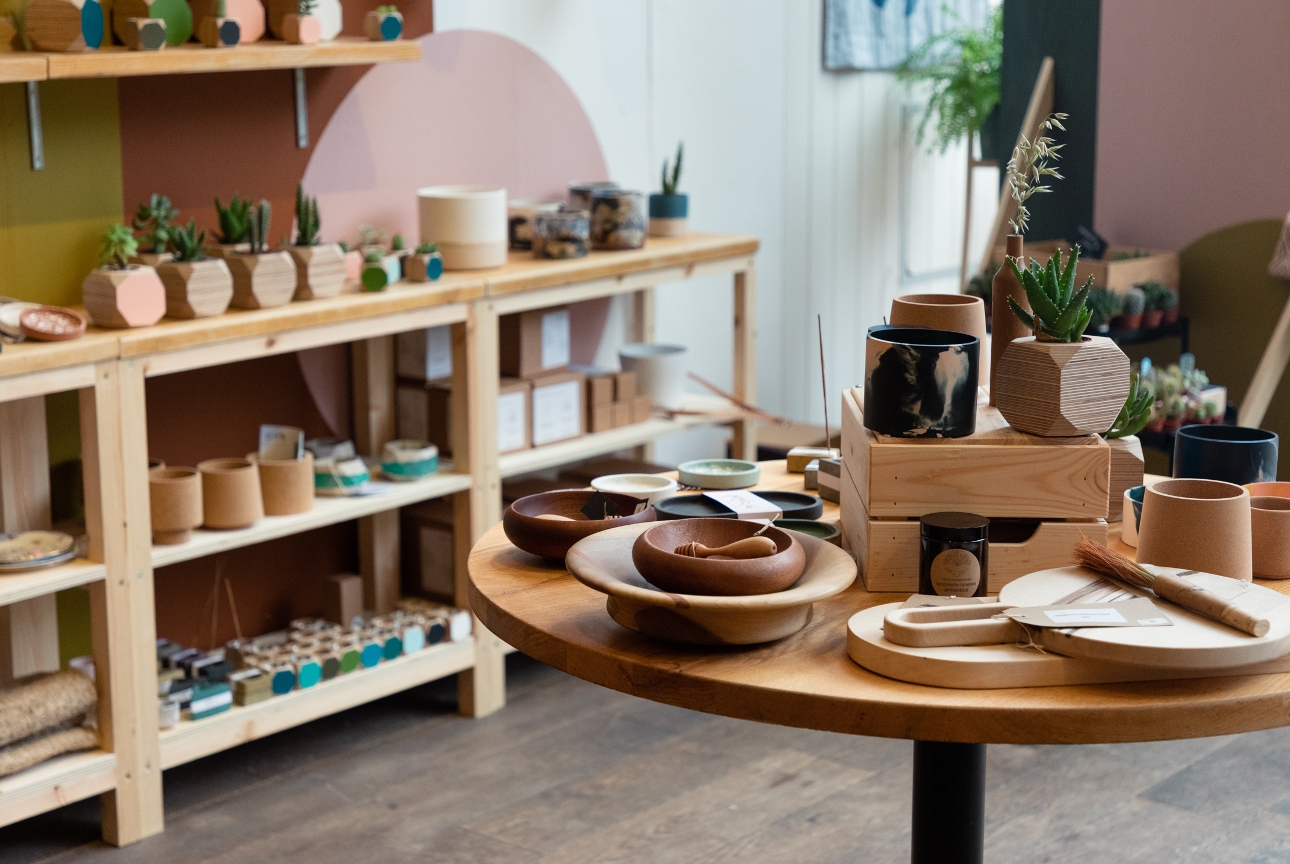 What advice would you give other retailers?
Now this is the hardest question of them all. My main piece of advice is work with the local shops around you; a bit of friendly competition and unique offering is good, but rivalry isn't. Working together strengthens the community and makes the shopping area that you are in more sustainable and exciting. I would work together to make sure each shop has a different offering (because people who love shopping locally want to have a variety of different independent shops and products to browse) - and entice customers with collaborative events and cross-promotion.

Another thing I mentioned recently on the Resilient Retail Podcast is to try and not to sit at the front of the rollercoaster and scream! At times this year, as other retailers will totally agree, it's been really tough. Especially over the last few months with the cost of living crisis; many sleepless nights, 18-hour days, decisions to be made every second and worrying how on earth you are going to pay your wonderful staff. All the while trying to appear calm and in control. But then this passes and so many joyful elements of the shop reappear. There are peaks and troughs and I'm trying to learn to step back and watch it rather than scream all the way round.

My third bit of advice is you need a really strong staff team who are all onboard for the ride too. Growing an independent business means that everyone, including the Manager, is learning their job role at the same time. The Prior team is my second family who I appreciate and love dearly. Ironically as my surname is Prior.

I would also say it's a good idea to decide your boundaries. Everyone that opens a shop will be incredibly emotionally attached to it so it's hard to separate good business decisions from emotional ones. I would say keep going, keep reflecting, keep improving and stop when you've reached your line in the sand.

What are your plans for the future?
I am very ambitious and incredibly determined. I enjoy new projects and the problem solving that comes with them. Whilst this has been a brilliant skill to have during these rocky few years for retail, it is also exhausting. My dream for the future of the shop is for it to stabilise so we don't have to keep fighting for survival, so that the workplace is calm again and we can return our focus back on to the community. I hope it comes soon. It will come soon!

PRIOR www.priorshop.uk