Starting in the height of the Pandemic, Wag&Wool creates matching pet and human accessories – a growing trend in the UK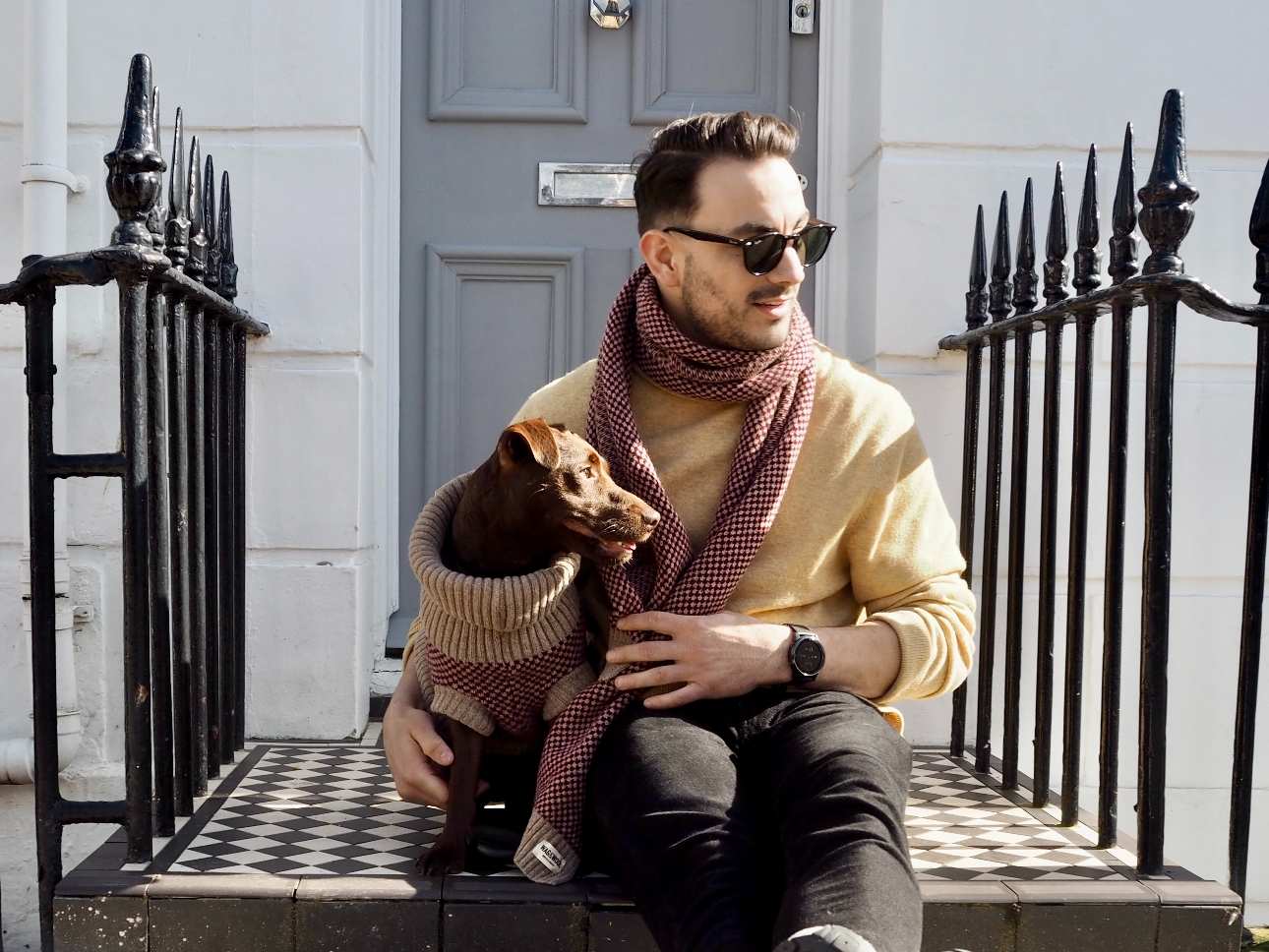 When did you start up and why? March 2020, the pandemic gave us all a chance for pause and introspection. For me, it was an opportunity to put the vitality of the high fashion industry on hold and concentrate on a project closer to my heart. Having shared my life with dogs since I can remember, I wanted to begin designing a beautiful range of gift-worthy knitwear for dogs. The lightbulb moment came to me when I met my friend and her dog, Monti, on a particularly chilly day in Brighton. We wrapped Monti up in one of my hand-knitted lambswool scarves to keep him cosy and I never looked back. Wag&Wool was born.

What prompted you to launch the business? The pandemic stopped my teaching business, so I had some free time and the opportunity to get back to designing. I felt like there was a real lack of innovation within the pet world and I wanted to bring to market a premium range that would be perfect for gifting, whilst also hitting all the sustainability expectations of the world we live in. We still see so much greenwashing in the pet industry, so we made sure that we stand out from the crowd and stay true to our claims. Everything in our range is made in the UK and we use the finest natural materials that we can find. Our plan is to revolutionise the way people look at pet fashion and bring a more stylish option to the table.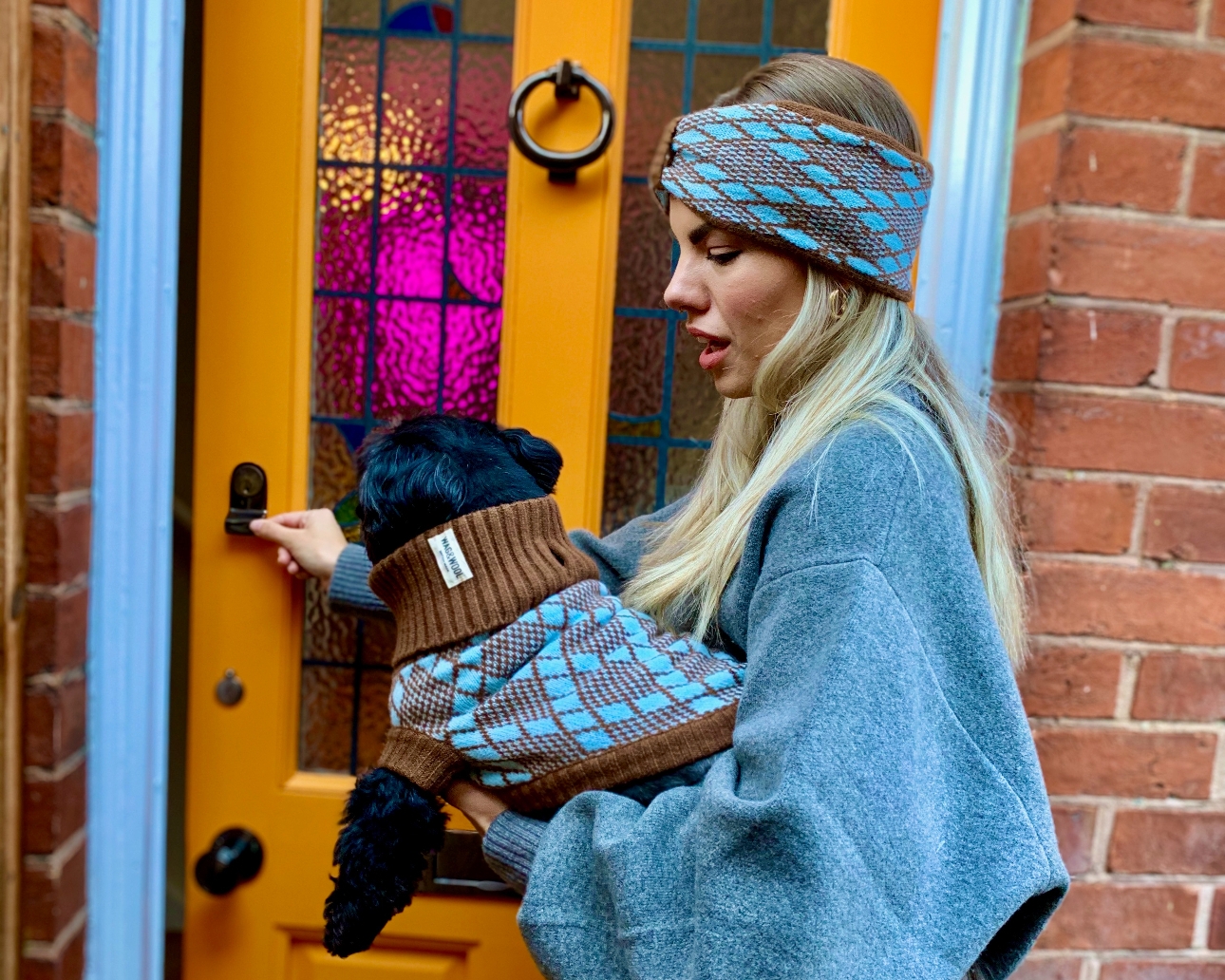 What challenges have you overcome since the company's launch? The main challenge has been finding the right manufacturers in the UK and tackling what seems to be a very insular world. Manufacturers also expect large minimum orders which isn't always obtainable for a small start-up. However, we have overcome so many hurdles through perseverance and we work with some fantastic and talented makers now that we collaborate with to make Wag&Wool what it is today.

Tell us about your product offering. We offer unique matching sets for dogs and their proud owners, these all come in a branded box. These innovative sets are a fantastic gift idea for dog owners. Our hero product is the 100 percent lambswool knitted dog jumper and each colour and design comes with a matching accessory for the owner. More recently we have launched hand-made ceramic dog bowls and unique leads and collars made from wool.

What are your most popular products? The navy Monti jumper is our best-selling individual item, closely followed by the Burgundy Monti jumper and our bestselling set is the Pink Paddy Dog Jumper and Scarf Set. We are starting to see a real growing demand for the matching collar and leads too.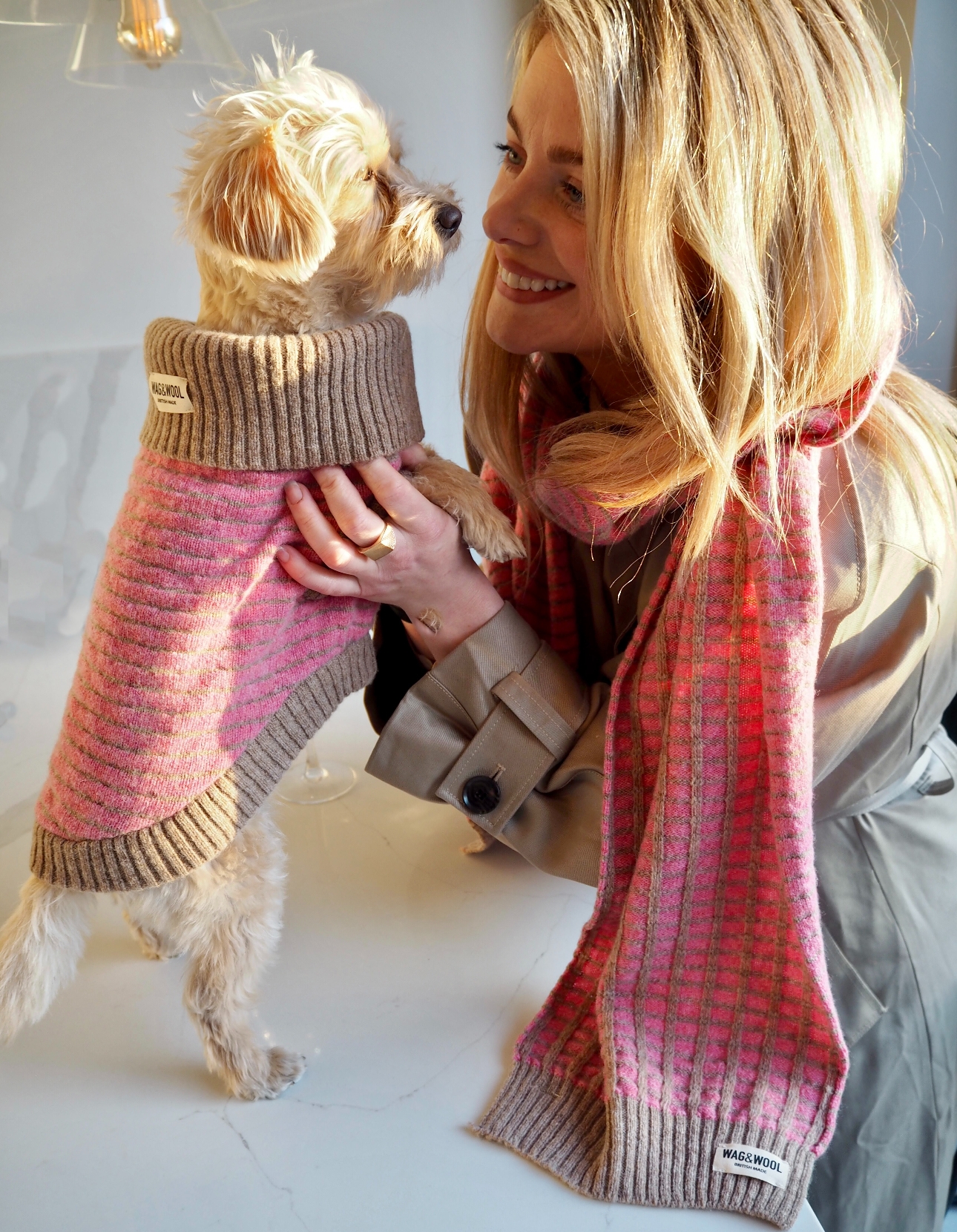 Have any styles taken you by surprise with their popularity? In our first six months the Lucy design in the bright aquamarine was the most popular. We weren't expecting that as it is quite a loud design. In the beginning we were hesitant about using such a unique colourway, but it paid off in the end.

How do you keep your designs fresh and current? Do you follow trends? When I start designing, I always look at any new or upcoming yarn shades and trends and take inspiration by choosing one or two new colours per season. As we are trying to keep sustainable, we are not fast fashion and we will only bring in one new design each year. We follow a rule that everything has a timeless classic feel, with a contemporary edge.

What sets you apart from your competitors? Our dog jumpers are the best quality on the market, not only do we make everything in the UK, but we also use Hinchcliffe Lambswool, this is to ensure a premium soft finish that will feel luxurious against the skin. Not only that, we make complex and unique designs that are not easy to knit. There are only a small number of competitors that make their dog jumpers in the UK and they are all in block colour, similar to home-knitted jumpers. Our true niche is the matching aspect, which make us more of a lifestyle brand than just a pet wear brand.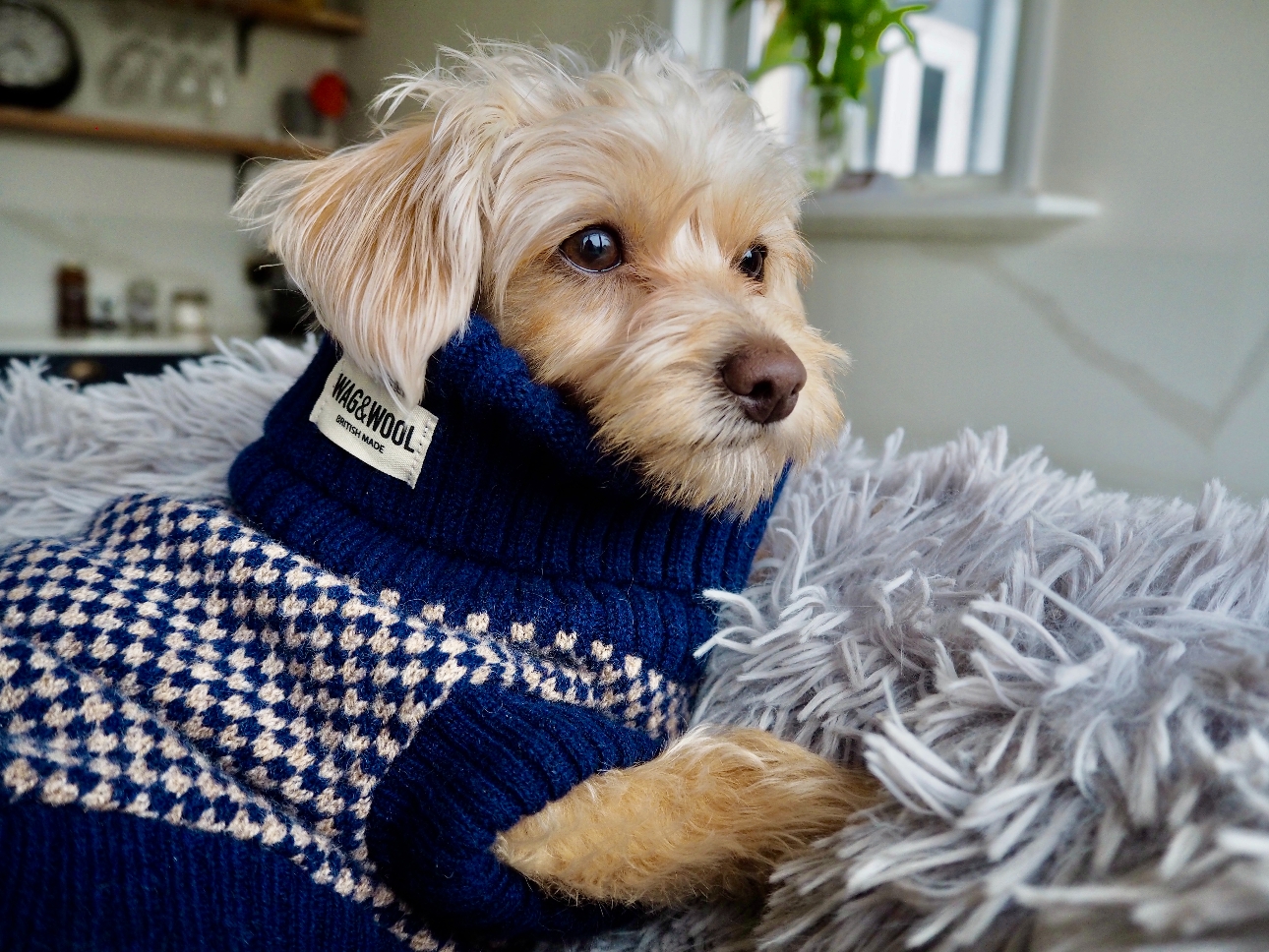 How are you finding the current climate in the UK? Is it affecting business? It is mainly affecting us in terms of manufacturing costs and yarn that have shot up. Also, the national strikes with post offices severely affected us in the run up to Christmas. We appreciate that people do not have as much excess income right now so we do our best to let people know how durable our knitwear is and we make it specifically so that it can be worn for years to come.

How do you view the future of independent retail post-pandemic? I feel as though we are currently going through massive changes in retail and I feel at this given time, independent boutiques will become more popular and any products that are sustainable. This is difficult for people with the cost-of-living crisis to be able to afford a slightly higher price point, but we are seeing people buy less, but with more quality.

Are you active on social media? How is this important for the business? Yes, we are active and try to post at least once a day. We are still quite new, so we are only just able to analyse the statistics to see whether they are helping us. I do feel that we are starting to get recognised and we do have people at shows that talk to us and say they have seen us on Instagram. Check out our Instagram @ wag_and_wool

Do you have any advice for new businesses starting out in the world of gifts? I would say do as much market research as possible on competitors and potential future customers, and any manufactures that you work with. Put in a strategy plan from the beginning to see where you want to go to with the business.

What can we expect in the future from the company? We have just launched ceramic dog bowls at Spring Fair and they were received really well. We also had lots of potential leads for gift shops that we can wholesale with. As we have become a go-to for gifting we are also looking at a range of greeting cards too.

WAG&WOOL
E: info@wagandwool.com
www.wagandwool.com