Having launched 34 years ago, Opticaid has had its fair share of trials and tribulations. Now stronger than ever, it's 'fashion & function' ethos and stylish glasses range is one to note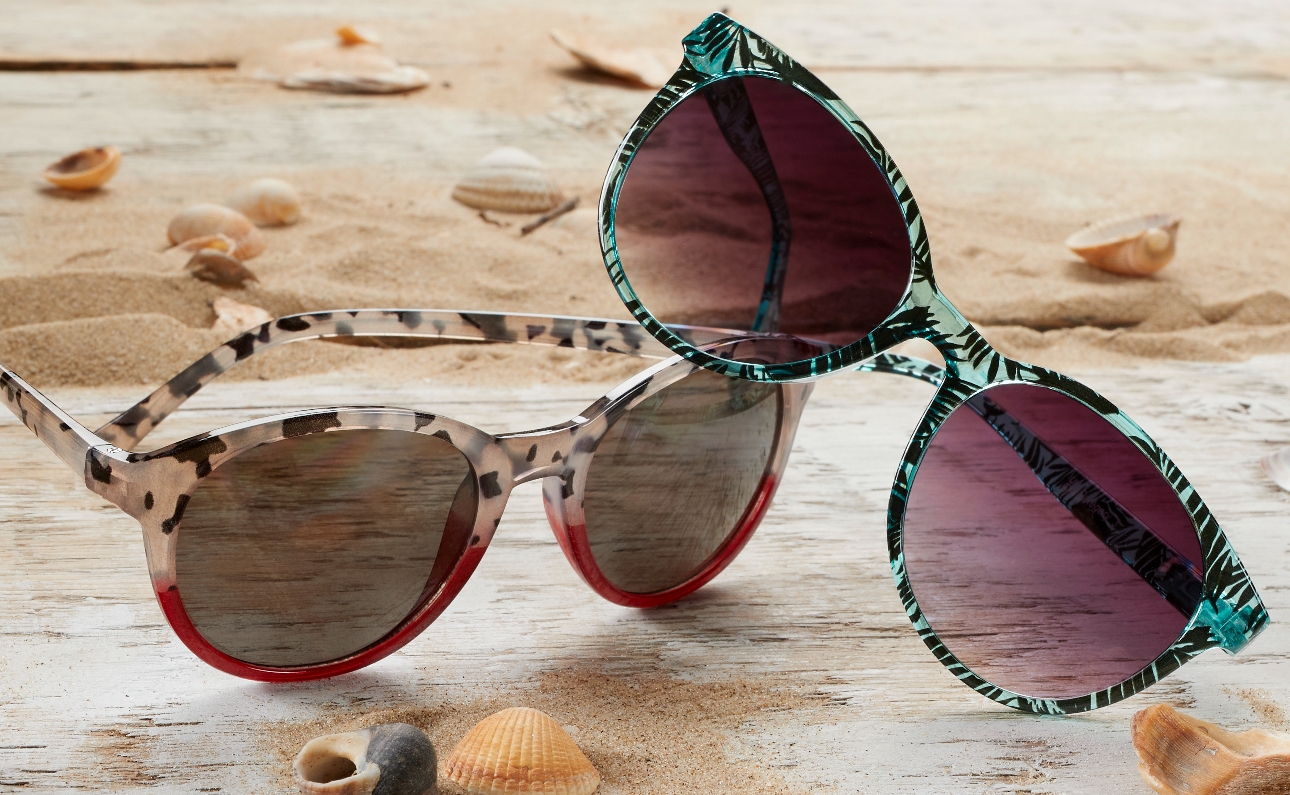 When did you start up and why? We started in 1989, which makes us 34 years old this year – a great achievement. My father in-law Roger Marchbank started the business in his mid '60s! Roger was very entrepreneurial – he knew that the regulations had changed and you no longer had to be an optician to sell reading glasses. So in his words he found some potential suppliers and bought totally the wrong thing!

What prompted you to launch the business? Roger's initial experience made him realise that whilst his reading glasses collection needed some development there was a demand for well-priced but good quality reading glasses off the peg. From the age of about 40 we develop presbyopia, which is an eye condition where you slowly lose the ability to focus quickly on objects that are close. It affects everyone during the aging process. Reading glasses help with this and simply magnify what you look at. Although we do have to say it is important to get your eyes checked by an optician too if you notice any visual changes.

What challenges have you overcome since the company's launch? Many! In 34 years we've had a quite a journey! Any business of longevity has boom times and then other times when you feel at a crossroads and have to decide which path to take. About 15 years ago we decided our frames needed to be more fashion and design led but remain great quality. We focused on a 'fashion & function ethos' and considerably extended our range whilst promoting our brand name Remaldi . This is actually Roger's initials and his mother's shortened name! Most people of a certain age have reading glasses dotted about the house but they also want to look stylish so our extended range has been very successful. In addition to this like every other business we have coped with Brexit, COVID and the resulting supply chain crisis and increasing costs. But we are not alone and have just had to get on with it and have faith that our product is good. It's important to keep looking at the next thing, whether it be product trends, the materials that we use, technology or our processes, so that we can try and improve.
Tell us about your product offering. It's now quite extensive. We've got a collection of over 80 ready reading glasses in 6 reading strengths and 50 sunglasses styles. Our range includes bold statement frames, eye popping colour to everyday 'go with anything' tortoise and black frames. In 2022 we also launched our new ECO collection of reading glasses frames made from recycled water bottles. This has now been extended to our sunglasses collection, which is proving popular. A typical reading glass customer can be between 40 and 80 years old so we offer a comprehensive range which is suitable for gift shops, fashion boutiques, department stores, lifestyle stores, garden centres, pharmacies as well as online.

We've got a What are your most popular products? It depends on the customer base but our Eco reading glasses are selling well, in addition to the more contemporary statement reading frames like Hockley and Ealing. Think bold and eye catching. Glasses chains are very on trend and we've just introduced new chunky chains as well as modern metals with an RRP of £13. This range sold well at the Spring Fair. Our RFID blocking credit card wallets sell exceptionally well (they make a great gift) and are now made from recycled post-consumer materials with a new matt finish. We keep refreshing the designs to keep the offer interesting.

Have any styles taken you by surprise with their popularity? Of course! The heavier looking statement frames have become more mainstream now and hence popular. We tried these a few years ago and whilst sales were okay, it's only over the last 6 months that sales have taken off. I must admit that what used to be a larger frame is now looking small! Our I Like Birds® licenced range of premium readers with birds on also sells well particularly in garden centres. In addition to glasses and RFID wallets we'll be launching I Like Birds® glasses cases at Harrogate Home & Gift.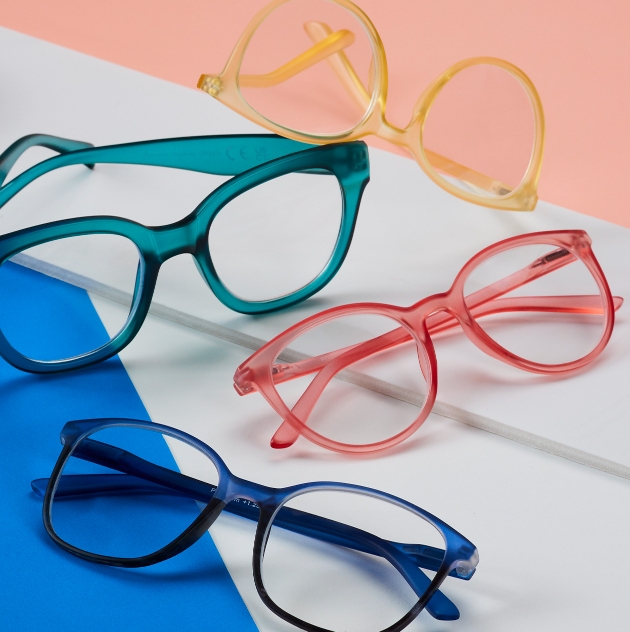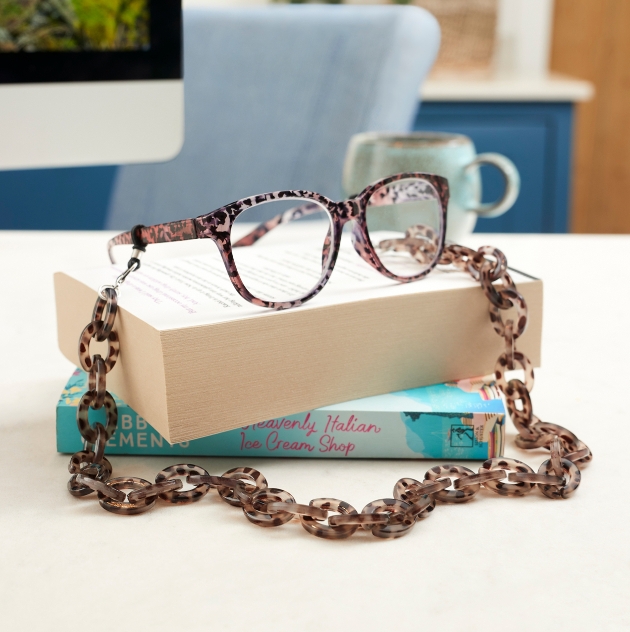 How do you keep your designs fresh and current? Do you follow trends? Yes we have to in order to remain current. We spend a lot of time looking at optical trends and fashion colours of future seasons, as well as technological advances and the different materials we can now use. There's a lot of exciting developments in eyewear at present.

What sets you apart from your competitors? I think our broad product range as well as the quality of our frames and lenses at a good price point. With over 80 frames we can appeal to a wide range of customers who might want to sell an Eco range, only the latest fashion frame shapes or a broader range perhaps more suitable in a garden centre. Our customer service is also very good. We're happy for the buyer to select a range or alternatively our talented team can propose a range once they know the target market.

How are you finding the current climate in the UK? Is it affecting business? It is challenging – we wouldn't be truthful if we said otherwise. Households are experiencing unprecedented pressure on their monthly budgets but by offering an attractive quality range I'm sure we'll ride this storm like we have many others. It's important to keep offering our customers something new which marry the latest looks with environmentally sound materials.

How do you view the future of independent retail post-pandemic? It is currently a challenge but if businesses keep an eye on their finances, understand their customer base and what they like, and buy wisely they will flourish. It's about your unique selling point – it might be the product offer, price point, customer experience or service. Often when times are tough you review what you do and refocus. It's important to keep in
stock of the best sellers too!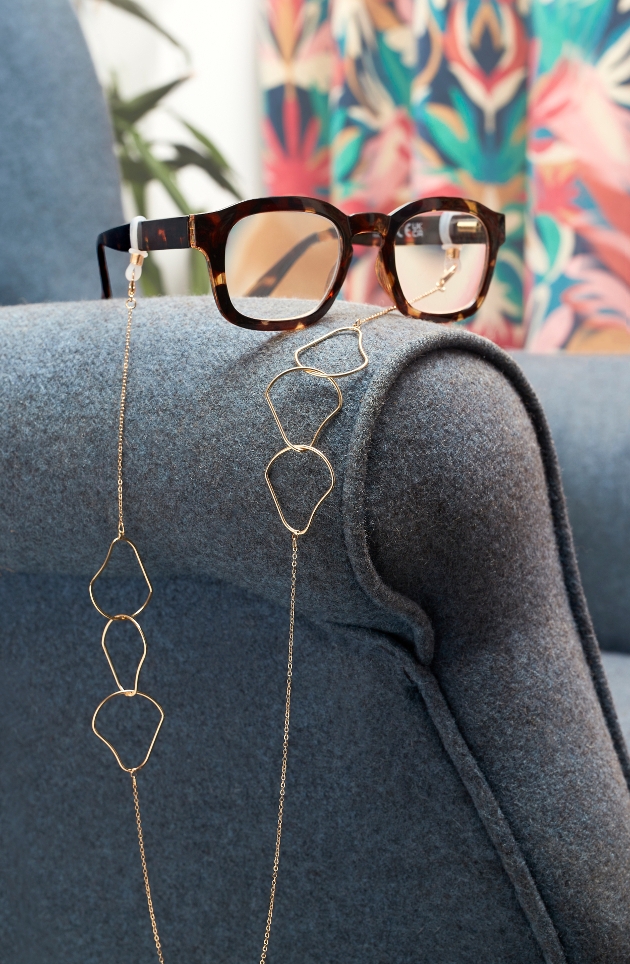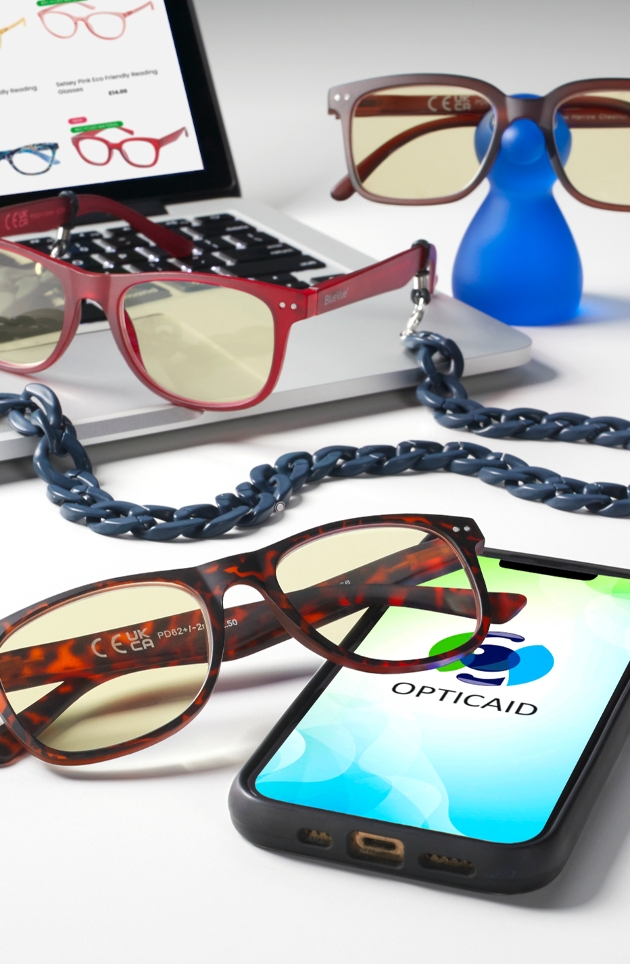 Are you active on social media? How is this important for the business? We are increasingly active but need to do more. It's everchanging and needs more attention. This is one of our business goals this year. Our younger customers rely heavily on it to identify trends and the latest products as well as connecting with their customer base.

Do you have any advice for new businesses starting out in the world of gifts? Find that unique selling point – product, price or service or a mix of all three and do it very well. Be prepared to work very hard but have fun on route and be true to yourself. You'll make mistakes, so re-evaluate and change course if you need. We don't like to say no to possible opportunities as you don't know where it will lead. You can always trial things first.

What can we expect in the future from the company? More newness in terms of products. We're looking at new statement reading glasses, different eco frame materials, optical cases and cleaning cloths, a budget friendly reading glass offer and a new reader concept. As well as a new trade website – phew. We hope you'll love our new ideas.

OPTICAID
Tel: 0113 239 1400
www.opticaid.net