Merci Maman Founder Beatrice de Montille shares how the company holds motherhood at the heart of everything it does, and how it grew from a work-from-home job to the successful jewellery business it is today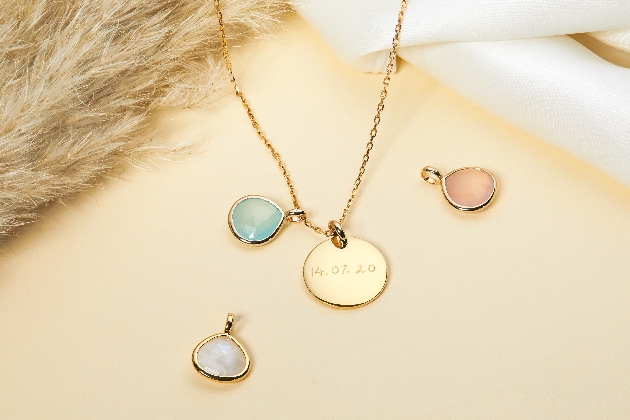 When did you start up and why?
I started Merci Maman over 15 years ago. After the birth of my second child, my employer rejected my request for a part-time role and I couldn't get the work-life balance I needed, so I started my own activity, originally as a sole trader working from home. But I have to say I always had that entrepreneurial flare. I was hoping to create a few jobs but did not envisage that it would become so big. We've had over 60 employees spread between London, Paris and Belin at the peak last year!

What prompted you to launch the business?
I was originally looking for a personalised gift for my daughter's first birthday in 2007, and there was nothing I could find that I liked at the right price point. Noticing a gap in the market for hand-engraved pieces, I bought the equipment and created the first ever Merci Maman bracelet from my kitchen table. I wanted to create pieces of jewellery for new mums as there was nothing out there to specifically celebrate the arrival of a new baby. Today, the brand still holds motherhood at the centre of everything we do, focusing on cherishing special moments and celebrating the special bond between a mother and her child.

What challenges have you overcome since the company's launch?
There have been many milestones along the way from recruiting my first full time employee, investing in marketing, stock, offices, launching new designs, translating the website in five languages, opening workshops in Paris in 2016 and then Berlin in 2018, etc. Managing growth is a nice problem to have but not always very easy. If I had to pinpoint a challenge though, I would say COVID in 2020. This issue was global, we had no idea how severe and how long it would be, and we had almost no sales for a few weeks. Then it was the exact opposite: a huge boost for e-commerce and many pieces of jewellery to create and ship but difficulties to ensure that our staff would remain safe. It was a real rollercoaster!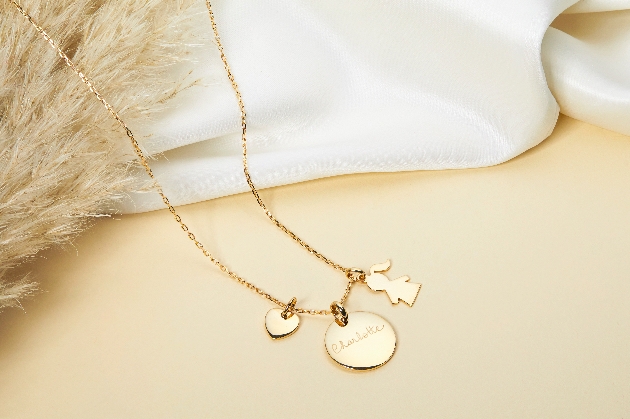 Tell us about your product offering.
Here at Merci Maman, we believe there is no greater joy than giving or receiving the gift of personalised jewellery. We design and hand-engrave necklaces and bracelets, primarily with names, dates, or words of love. From metal colour to chain length, adding birthstones or gemstones, each piece can be completely customised. Our prices start from £29 and our 'Fine Gold' collection goes up to £490.

What are your most popular products?
One of our most popular pieces is 'The Duchess Necklace'. This is named after Catherine, Princess of Wales & Duchess of Cambridge after she was spotted wearing the necklace in 2014 after the birth of Prince George. The necklace was gifted to her by her sister, Pippa, and engraved with George's name on our signature disc charm, a small heart with Prince William's initial and a boy charm. Today, this is still one of our best-selling necklaces, with over 20,000 being sold to date. Other popular products include the Name Necklace (which is one of my personal favourites), the Gemstone Necklace and the Intertwined Necklace.

Have any styles taken you by surprise with their popularity?
Our whole team is involved on product innovation brainstorming, and we typically get a good idea whether they will be best sellers or nice additions to the range. Having said that we have been surprised on many occasions, sometimes positively and running out of stock and sometimes negatively. It is not an exact science! Gemstones have been a great success over the last few years and our latest pearl collections are working really well too.

How do you keep your designs fresh and current? Do you follow trends?
Within the jewellery market there are many different trends: people are looking for chunkier chains, like our 'Love Links' collection, but they are also looking for very delicate ones. We see trends from bold, colourful stones to delicate pearls, which we have chosen to include elements of in our more recent 'Pearl' collection. Although we do consider trends such as these when creating new designs, we are mostly inspired by our consumers and our team. Our community is at the heart of everything we do, and feedback from our own customers helps to shape and create new products. We typically focus on continuous innovation, improving on bestselling styles that our community know and love - for example, adding new colourful gemstones, new charms, and different engraving options.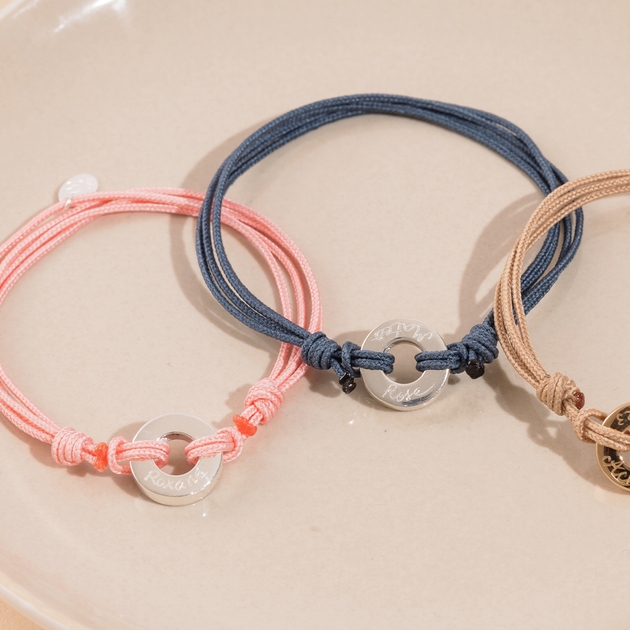 What sets you apart from your competitors?
Our talented team at Merci Maman hand-engraves each and every piece of jewellery. This is unique and ensures that each piece that leaves our ateliers is one-of-a-kind with a beautiful hand-engraved message in our signature French cursive style. We also aim to personalise and ship each bespoke piece within 24 hours of ordering, ensuring we can be there to help celebrate those special occasions when it matters.

How are you finding the current climate in the UK? Is it affecting business?
We sell across Europe and the UK represents a quarter of our sales. I have to say the current climate is affecting us everywhere, but it is especially the case in the UK. We had a concession within Selfridges that we decided to stop in March and our sales are declining for the first time in our 15 year history. We are adapting, continuing to innovate, to invest, to have a strong bond with our community and it will bounce back one day. I'm down to earth but optimistic – a realistic optimist.

How do you view the future of independent retail post-pandemic?
There are various trends happening now: global marketplaces and global brands are huge but at the same time, shoppers are looking for authentic, local, small independent brands and retailers. Purchasing power is declining and we need to adapt but keep our long-term vision and, what is very important to me, remain true to our values and corporate social responsibility. Looking after our customers, ensuring they are satisfied and become back are more important than ever.

Are you active on social media? How is this important for the business?
Yes, we are very active on social media. We have four Instagram pages (English, French, German, Italian) with over 350,000 followers on aggregate and this is very important to us. We use our social media platforms daily: engaging with our customers, working with organic influencers and brand ambassadors, and promoting new/existing products. Instagram is one of our key market drivers. This space also allows us to build personal relationships with customers/influencers and helps to shape our brand identity, ultimately building a sense of community around Merci Maman. We are also active on Facebook and more recently on Pinterest and TikTok.

Do you have any advice for new businesses starting out in the world of gifts?
My key advice for any business would be to focus on customers and work hard to satisfy them. Your idea does not need to be amazing or a technological break-through but it needs to satisfy a need and we need to bring a 'Unique Selling Proposition' to stand out the crowd.

What can we expect in the future from the company?
More of the same! We have excellent feedback from our clients but lots of people still haven't heard about us. We continue to innovate, launch new designs, but at the end of the day, we will remain true to who we are and to our 'Key Success Factors': have great personalised pieces of jewellery to satisfying our customers, and then deliver within days and continue to build our brand.

MERCI MAMAN
E: contact@mercimamanboutique.com
www.mercimamanboutique.com