The Spring edition of IHGF Delhi Fair has been rescheduled to later dates due to the surge of the Omicron variant of COVID-19, this will ensure the health and safety of its exhibitors and hassle free travel for buyers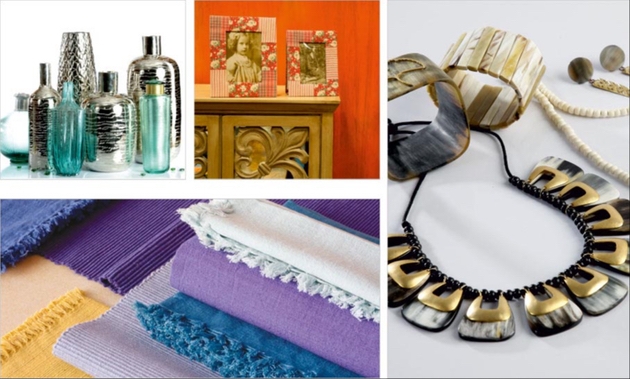 The show's display themes and product propositions remain unchanged.

Covering Home, Fashion, Lifestyle, Textiles and Furniture, this edition will welcome trade visitors to more than 2000 exhibitors in 14 halls and 900 Mart showrooms. Theme Pavilions, Artisanal Fare, Live Craft Making, Ramp Presentations, Workshops and Seminars will be part of the experience.Expect new product variations and innovations developed by manufacturers over the past months. IHGF Delhi Fair brings in fascinating lines and handcrafted fusions in woodcrafts, home textiles, art metal ware, EPNS ware, furniture & accessories, glassware, fashion jewellery & accessories, hand-printed textiles, shawls, stoles & scarves, and embroidered goods.

There is also toys, houseware, decorative, gifts & general handicrafts, lamps, lighting & home accessories, and candles & incense.Home textiles and furnishing feature blends of handloom, power loom and manmade fibers to natural organics, dyeing & printing, embroidery & hand painting and many design-led crafts offer plenty of choice.

There are carpets, rugs and flooring manufactured in more than 14 craft clusters, each with its unique material blends, design and construction. Furniture and furniture accessories are beautifully expressed in wood, metal, combinations and blends, enriched with cuts, carving, etching, inlay, paints, polish and distress elements. Garden ornaments and bathroom accessories offer a blend of the old and new, sheer opulence, rustic ethnic and stylish contemporary.

Lamps & lighting embrace many trends from baroque to chic, from simple lines to extravagance. In its 53rd edition, this five-day trade appointment has been a wide-ranging resource for importers, wholesalers, retail chains and design professionals.

The 15th edition of IFJAS – Indian Fashion Jewellery & Accessories Show, also organized by EPCH – will be co-located and held concurrently.