In collaboration with The Salvation Army, British born brand Hera has launched a new online clothing bank – a sustainable yet charitable solution that allows customers to donate their pre-loved clothing.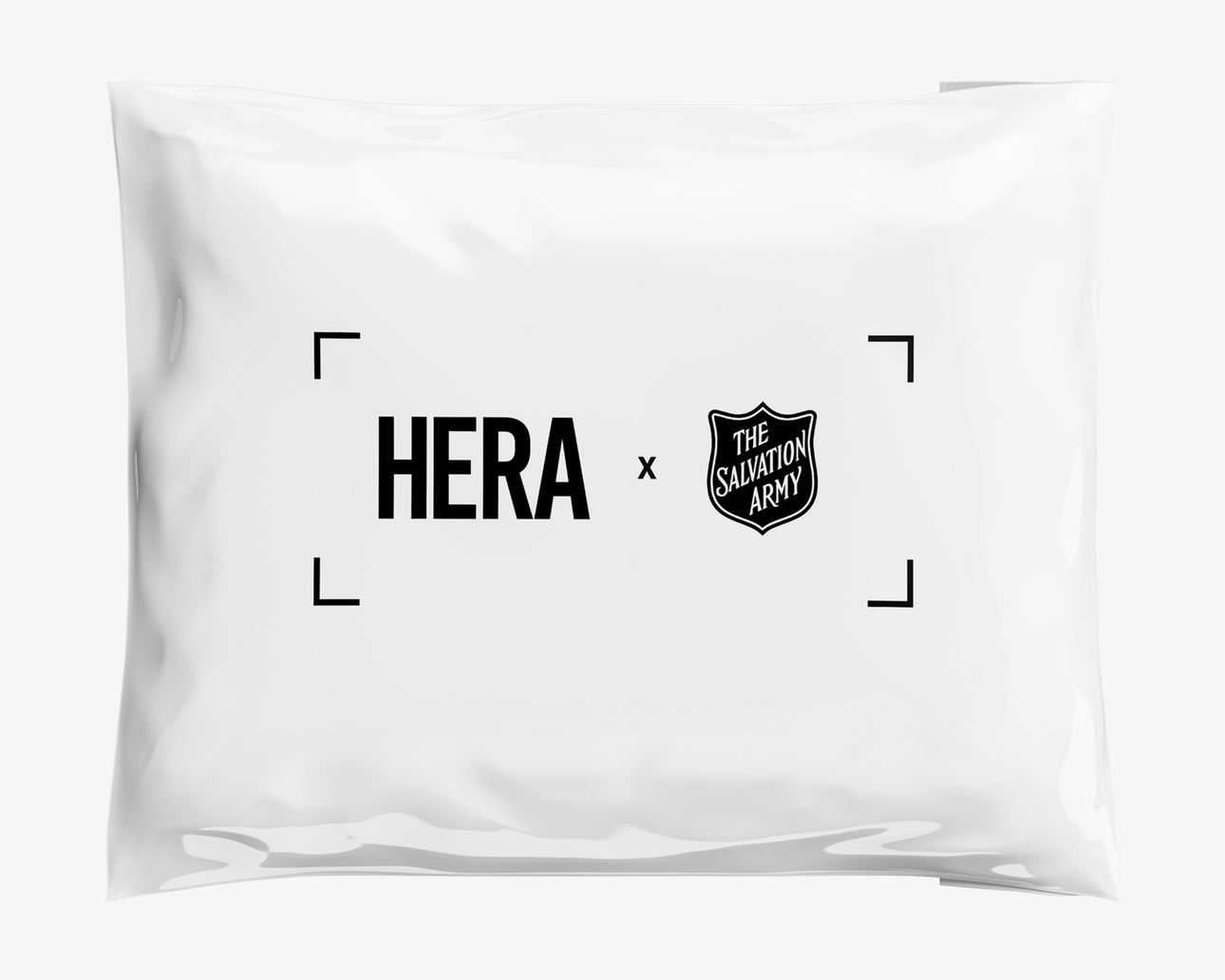 The online clothing bank allows customers to send their donations to The Salvation Army, hassle free – via a local drop-off point. Hera founded in 2015, under the premise of creating a new denim product for men that previously was unavailable; the spray-on skinny jean.

The Salvation Army was the organic next step to further their commitment to closing the loop with the fashion circular economy and sustaining our planet and this initiative will be a welcomed addition for their customers to take part in reducing waste all on the Heraclothing.com Hera hopes to see this initiative making a real difference to both its customers and those that The Salvation Army support.

The profits received from the Hera online clothing bank will be given to The Salvation Army, to continue the great work they do across the U.K. If you're looking to donate to The Salvation Army and Hera online clothing bank, head to heraclothing.com and simply add your donation bag at checkout with your order.

Fill the bag with your unwanted textiles and deliver to your local drop-off point. The money raised through the Hera online clothing bank helps The Salvation Army fund its vital work throughout the U.K. The Salvation Army provide specialist support for survivors and potential victims of modern slavery, shelter for those experiencing homelessness and so much more. Any unwanted clothing, shoes, and accessories can be donated from any brand.

Each parcel must contain a minimum of 6 items.