The UK's largest festival of fashion Pure London has revealed a sensational line-up of resort wear brands who will be showcasing their latest collections.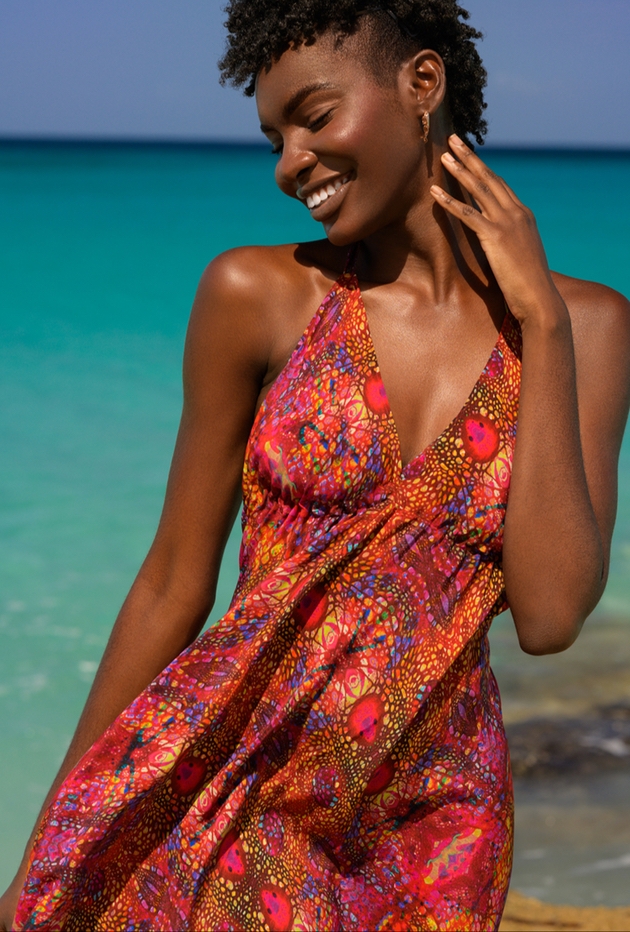 Bringing together the brightest minds in the industry to showcase the best of the season's must-have collections, the latest trends and exclusive business insights, Pure London returns to the iconic Olympia London, 16-18 July 2023.

Pure London is renowned internationally for its diverse collection of brands which this season will include beautiful resort wear from Guilty Beach, PALME, Terre Rouge, Sophia Alexia, Zen Ethic, NoLogo, One Hundred Stars, Coocu Resorts, Pho Firenze and Sandy Tzatzou.

New to Pure London is Italian brand Pho Firenze. An exotic collection influenced by the magical life of Tuscany, the range plays with crochet, tassels and sheer materials matched with youthful patterns and form flattering designs with glamorous results.

Also making their debut at Pure London is Coocu Resorts, resort wear inspired by Greek heritage, architecture and nature. Dresses, kaftans and tunics in natural cottons, linen and silks feature exquisite embroidery and jacquard patterns. From Greece Sandy Tzatzou is another new name to Pure London.

The collection includes a range of show-stopping swimwear that is complimented by feminine and elegant ready-to-wear styles. Slow Fashion brand Zen Ethic creates chic, contemporary and comfortable clothes inspired by the authenticity and spirituality of India, in natural often organic cotton and recycled materials.

Exclusive and bright prints are designed in Paris and then hand printed in India celebrating the country's traditional craftmanship. Returning to Pure London is premium brand, Guilty Beach known for timeless styles that effuse luxury and can be worn from beach to evening. Consciously created in the finest fabrics, the collection features beautiful embroidery, unique prints and stunning beading. Luxury fashion resort wear brand Sophia Alexia specialise in exclusive colourful and unique prints.

The beautiful and bold patterns adorn dresses, beach shirts, kaftans and accessories to form a collection which is elegant, easy to put together and flattering. Personality filled One Hundred Stars take inspiration from classical and historical designs to produce stunning and timeless pieces.

Returning to Pure London is UK designed NoLoGo capturing the essence of summer in a joyful collection of versatile and practical styles. Characterised by its cheerful colours and bold prints, PALME features on-trend resort wear which is just as at home in the city as on the beach.

Inspired by cultures from around the world the fashion, accessory and jewellery collection specialises in handmade and unique styles. The materials are finely embroidered or beaded, the colours are shimmering, and the cuts are comfortable. Terre Rouge originates in Southern France and is known for its rich cotton collection of colourful, easy to wear styles.

Gloria Sandrucci, Event Director at Pure London says, "The next edition of Pure London this July has a beautiful line up of resort wear designed both internationally and in the UK. There will be truly inspirational and innovative brands showcasing collections that explore sustainable production and slow fashion to those that celebrate traditional and artisan craftmanship from around the world. This season is set to be a very exciting and truly diverse celebration of fashion."