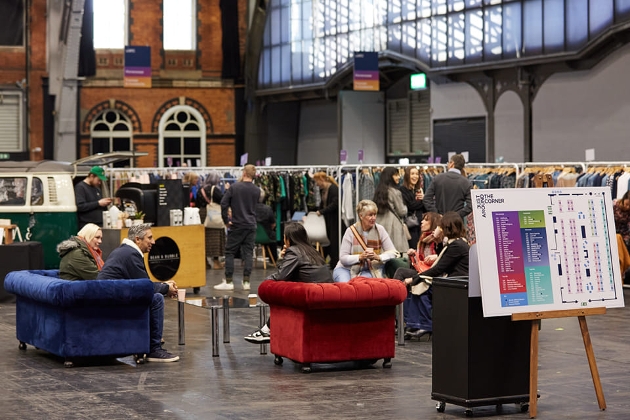 The team at Just Around the Corner are sorry to announce that despite huge interest from exhibitors and visitors alike the event will not be going ahead in Manchester in July; the event was due to take place on 10-11 July at Love Factory, 202 Dantzic St, Manchester.

However, Just Around the Corner are excited to share some positive news regarding its July London event. The preparations for its London show are progressing smoothly and with great enthusiasm announce that new and returning brands will be joining the team at its new venue at Tobacco Dock in Wapping, East London, from July 16th to 18th.

Furthermore, to enhance convenience for buyers and retailers, this season's London show will align with other shows, enabling them to plan their trip to the capital more efficiently and visit multiple shows.

justaroundthecorner.co.uk

Launched in August 2021, the show was created by Juls Dawson, a successful fashion agent, wanting to create an event "for the industry, by the industry", by simplifying set-up and pricing structures and enhancing the show experience, creating strong relationships with exhibitors and buyers alike. With a carefully curated breadth of product including womenswear, menswear, accessories and footwear, lifestyle and beauty, JATC mirrors a contemporary retail environment.