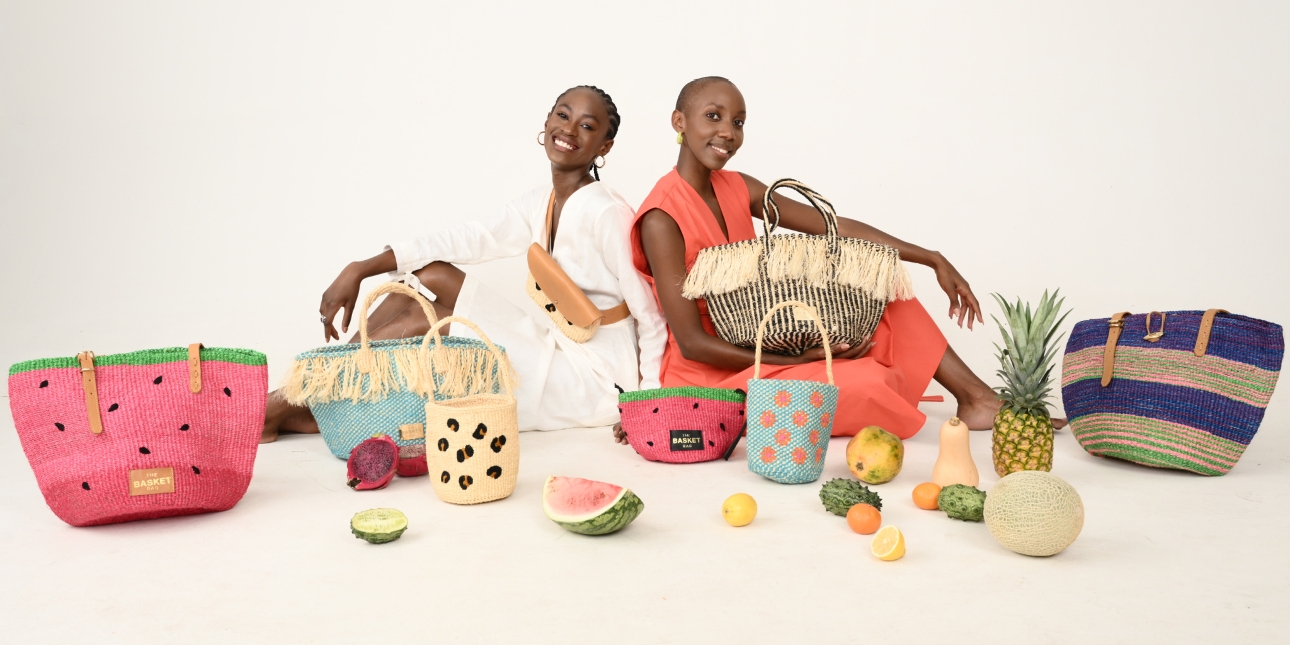 The Basket Room has collaborated with British Designer, Hannah Harrison for a second season on a capsule collection of handwoven basket bags for SS23.

The collection named Watermelon Escape pays homage to the groovy 1960s with floral embroidery, psychedelic colours, tie-dye, and checks. Co-founder Holly McMullen who worked with Hannah on the original concept said, "I had an idea of a woven bum bag and wanted to create a design that was stylish but would also appeal to festival goers. Hannah took my original ideas and created what can only be described as a joyful explosion of colour and pattern."

Each bag has been handmade by a collective of skilled craftspeople in Kenya. From rural female basket weavers to one embroidery artist and a small team of leather workers in Nairobi, the bags pass through each of these hands before being quality controlled and sent to The Basket Room HQ in Oxfordshire. A sustainable and transparent supply chain is what sets these basket bags apart from others seen in the fashion industry.

The collection consists of sisal totes, bucket bags, bum bags, and a watermelon clutch. Featuring hand-stitched leopard prints and watermelon pips, fringing, pinstripes, and tie-dye.

Stockist details: 07853 158 625 | thebasketroom.com | thebasketroom.com/pages/wholesale

About: The Basket Room creates beautiful collections of handwoven, decorative storage baskets for the home. Woven with stunning colours & unique patterns, we work with small craft collectives in Africa to bring you ethical, stylish accessories with a story.