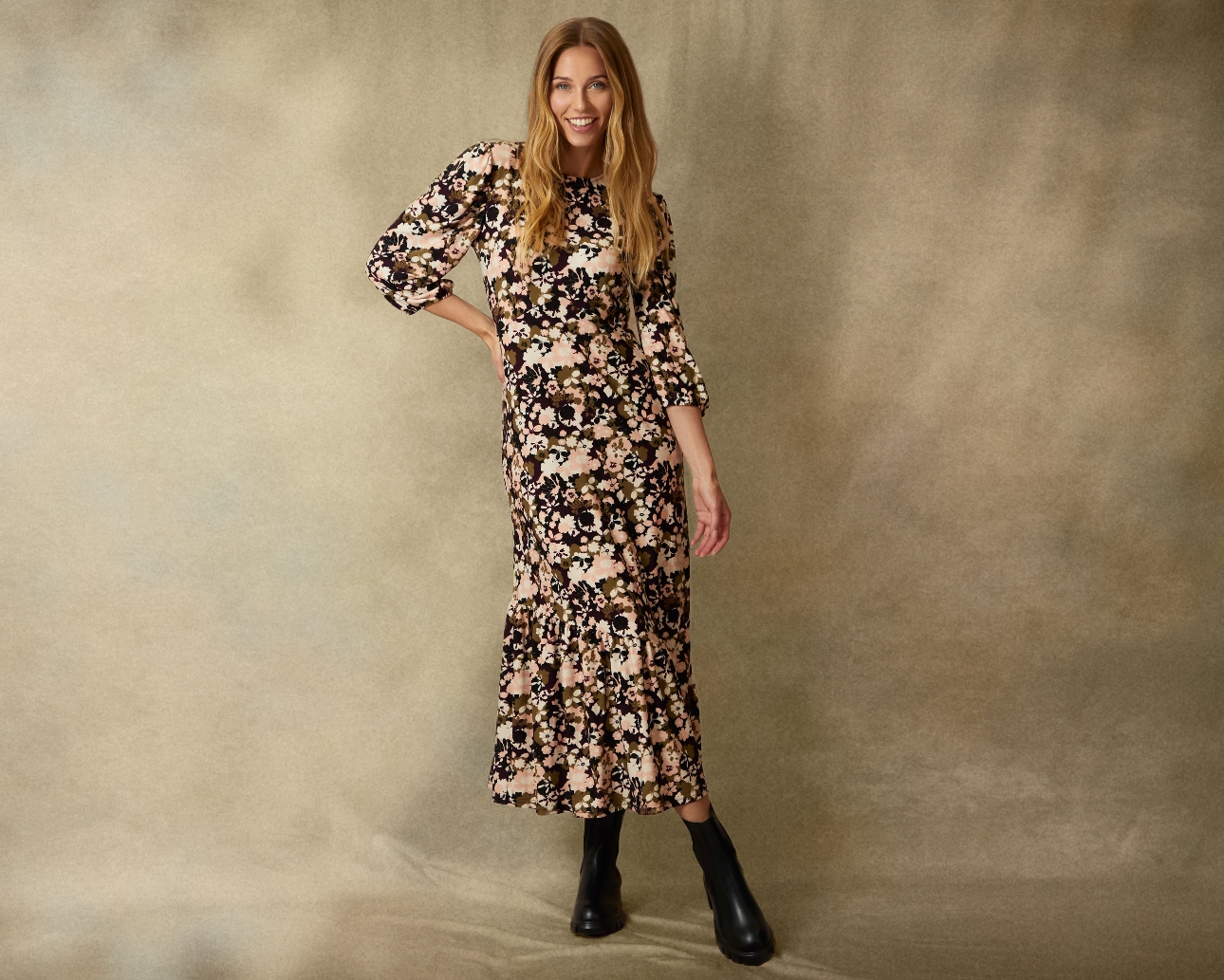 Taking place from the 16th-18th July 2023 at the iconic Olympia London, Pure London will champion UK fashion with an extensive and diverse showcase of new and celebrated British brands including quintessentially British lifestyle brand Joules which returns to Pure London after nearly a decade of absence from the show and GWD the latest brand from retail legend George Davies.

The UK is the third largest apparel and footwear market worldwide with a market size of approximately £58 billion. There were 34,045 businesses operating in the UK fashion and textile sector in 2020, across retail, wholesale and manufacturing. Of these, 16,965 were retailers, 8,825 were wholesalers and 8,245 manufacturers (Source: UKFT's Compendium of Industry Statistics and Analysis). The UK market has a huge influence on global fashion and includes trend leaders, design experts and sustainability innovators. The July edition of Pure London is set to host an array of UK brands that will demonstrate the strengths of British design and style and include GWD, Joules, Lily & Me, One Hundred Stars, ONJENU, Mirla Bearne, Nova Of London, Pink Lemons.

Premium lifestyle brand Joules is returning to Pure London this July. Established almost three decades ago, Joules has a truly authentic British heritage with global appeal. Known for classic styles designed for an outdoor lifestyle that reference contemporary twists and unique prints, it has been a favourite of high streets and premium department stores across the UK.
Returning to Pure London after nearly a decade of absence to launch their latest collection marks a step change in the business that will be eagerly anticipated by fashion buyers and visitors to Pure London. Tom Joule, Chief Brand Officer at Joules says "We're thrilled to be returning to Pure London and reconnecting with our industry peers and valued partners. We're looking forward to sharing our passion for British design and captivating attendees with our Spring Summer 24 range, which was truly built with our customer in mind and feels like a fresh move-on from previous seasons. Full of relaxed yet preppy pieces and all crafted with the quality and distinctive designs our customers know and love from us, this collection is one I'm particularly proud of, having worked so closely with our teams on it since my return to the business."
Returning to Pure London for a second season, GWD is the latest collection from the iconic George Davies renowned for transforming the landscape of UK retail over his illustrious career by launching Next, George at ASDA and PER UNA at Marks & Spencer. The GWD brand includes womenswear and childrenswear and follows Davies signature mix of occasionwear and smart-casual attire. Characterised by attention to detail, pieces feature beautiful embellishments, intricate lace designs and subtle trims paired with bold prints and vibrant colours.

Ethical fashion brand, Mirla Beane, aims to champion the next generation of designers and local makers empowering them to create sustainable fashion that is design-led, sophisticated and beautiful. Inspired by nature the modern range features strong pops of colour, bold prints, ballooning sleeves, and curving seams creating a style driven and feel-good collection. Sustainable lifestyle brand, Pink Lemons, is inspired by harmoniously blending the Cornish lifestyle with a love of traditional Indian fabrics and prints. Traditional printing techniques in colours that range from muted to bold adorn vintage and recycled fabrics to create a beautiful and feminine collection.

Personality filled One Hundred Stars returns to Pure London this season with a timeless collection that takes inspiration from classical and historical designs producing stunning styles that are made to add colour and style to your wardrobe season after season. ONJENU was created out of a love of print, colour and femininity and references the iconic fashion of the 50s, 60s and 70s. Every new collection is striking, graphic and vibrant. Much loved, Nova of London will showcase a one-stop-shop collection with distinctive style and a mix of innovative and wearable designs that are on-trend and affordable. Gloucestershire born, Lily & Me, is famous for beautiful prints and easy wear styles that are inspired by arts, crafts and the natural world and will present a joyful and colour-filled collection.

Gloria Sandrucci, Event Director at Pure London says, "We are excited to welcome so many amazing brands from the UK to the July edition of Pure London. It is fantastic to see UK retail stalwarts such as Joules and George Davies choose Pure London to showcase their collections. The UK fashion market is truly diverse and showcases the best of British style, design innovation, and heritage. Buyers and visitors to Pure London will find authentic brands with exciting collections."

Pure London's mission is to become the UK's most inspiring and diverse celebration of fashion, providing the most trusted trends insights, speaking up for sustainability, and offering transformative business opportunity.

For further information on Pure London and to register please visit www.purelondon.com