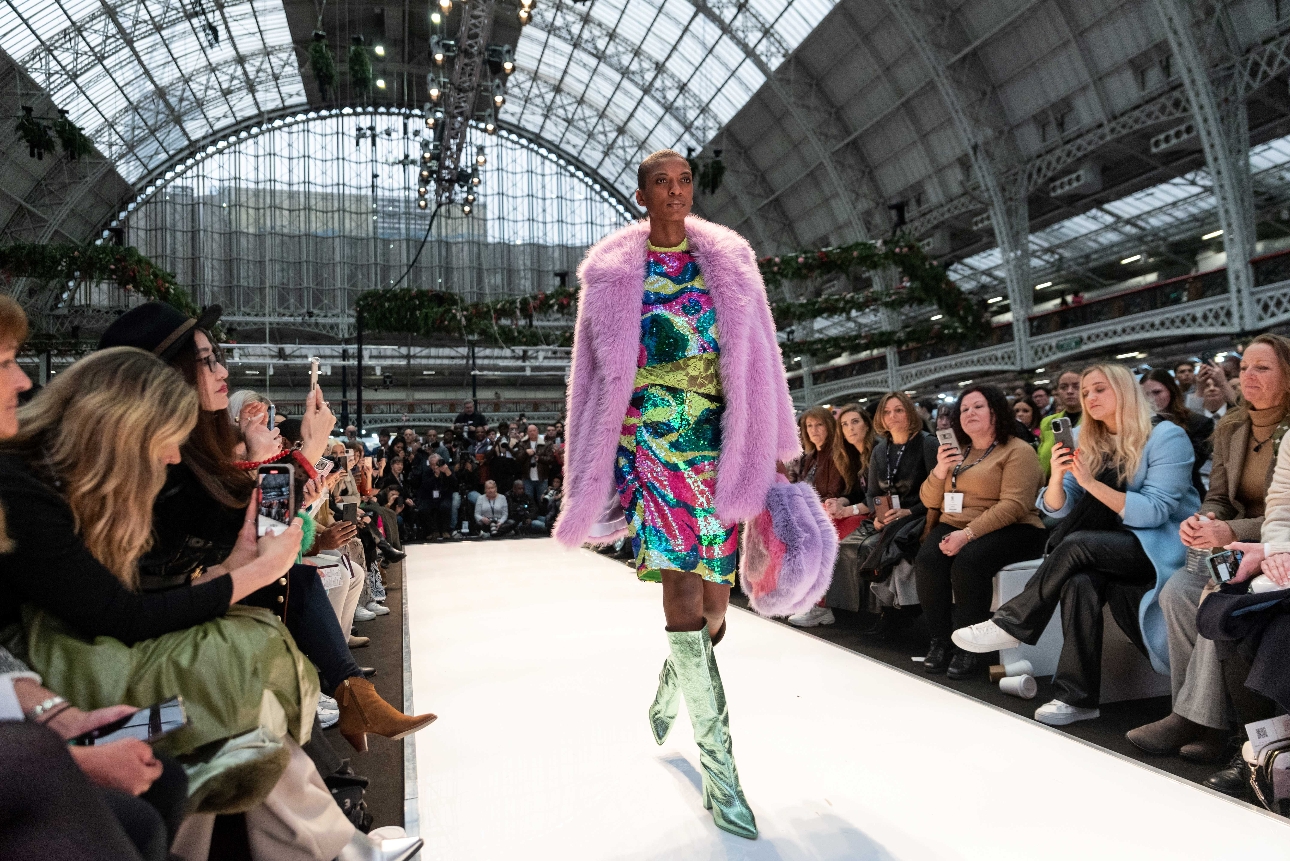 Pure London, the UK's largest Festival of Fashion, has announced their exclusive content programme for the show's return to the iconic Olympia London this July. A trade collective of global fashion designers, brands, buyers, creative minds and inspiring trends, the next edition of Pure London will host a series of exclusive trend sessions from Malaïka Ewande, Founder and Creative Director of creative consulting bureau, Vesuvius, panel discussions, seminars from industry leaders and the highly anticipated SS24 catwalk shows.

Straight from Paris, Malaïka Ewande, specialist Trend Forecaster, fashion designer of her own genderless collection and founder of creative consulting bureau, Vesuvius, will take to the Pure London Catwalk to present upcoming trends which include Pure London's creative campaign for July 23, Nature-Verse. The insightful Vesuvius presentations will offer visitors to Pure London an insight into the SS24 key trends, helping to guide purchasing decisions for buyers, retailers and suppliers in attendance.

The first trend session, NATURE-VERSE : A discussion on the collide of digital and conscious fashion will introduce Pure London's visitors to the theme for the season. Beyond a simple exploration of our world's digitalization, Nature-Verse finds its roots in the use of technology in favour of nature. Malaïka says, "The future of fashion is digital, but what exactly does it imply when it comes to the question of sustainability and conscious fashion? How do we reconcile the two? In this seminar, we will define how textile advances, computer assisted creations and digital textile design promote this new trend in the fashion industry and will discuss not only its power but its eventual limitations as well – whether we're talking in terms of creativity or manufacture."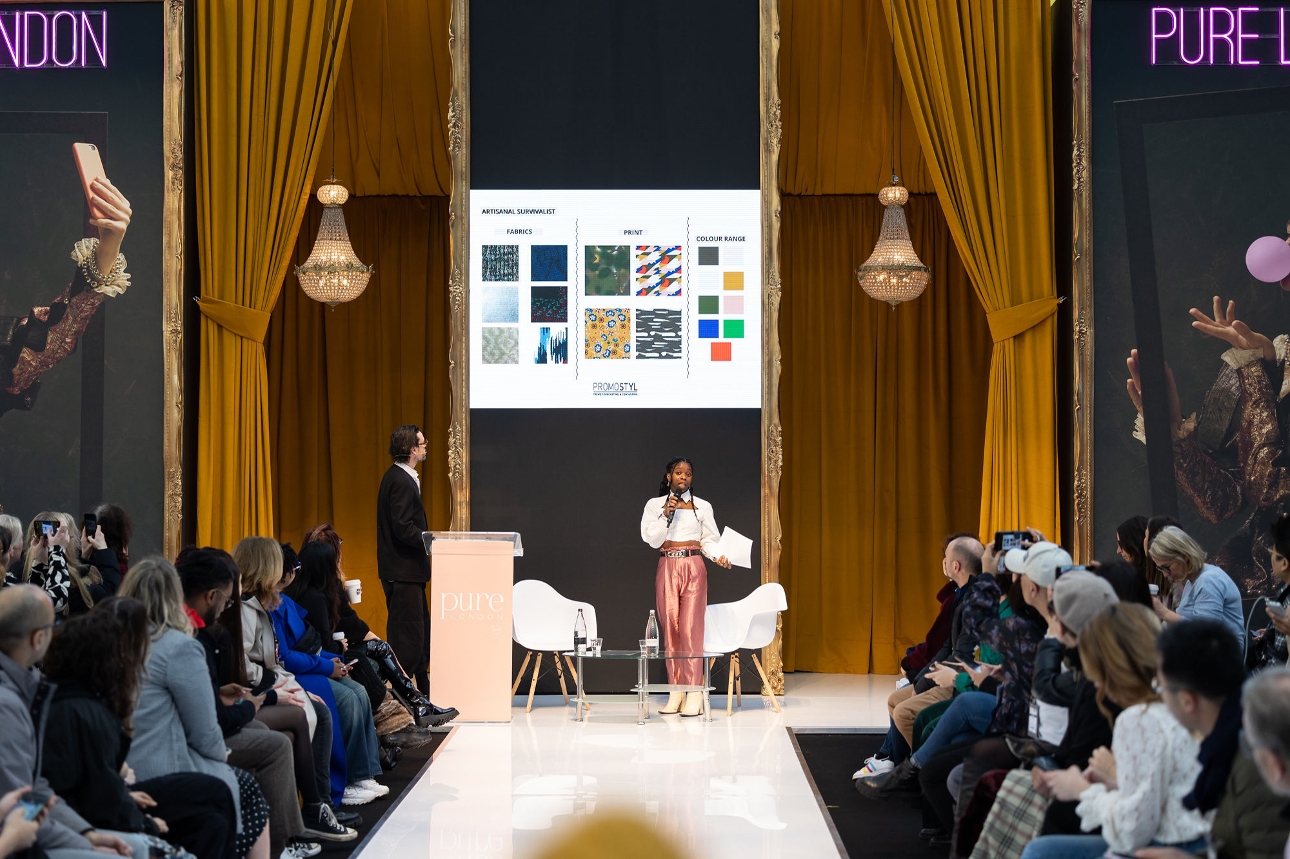 The second trend session, SS24 Trend Update: All about Her! addresses the idea of personal beliefs and identity and how this translates to season's trends. Malaïka says, "In this super-fast paced world, asserting yourself and your beliefs has become crucial! In womenswear this has translated through several collective identities and views that built the trends for the season. The entire idea here is to stand out on your own terms. Whether she's facing her new reality in a digitalize world, claiming her own voice by navigating the many options of our world or simply searching for inner peace in culture and nature, the woman of Spring Summer 2024 is doing it all for her and her alone as the world carefully watches!"

The Pure London catwalk stage will also host an inspiring styling session with 'The Colour Counsellor', Jules Standish, one of the UK's leading colour experts, Head of Colour at the London College of Style and author of multiple books on all things colour and style. Jules Standish regularly appears on TV and radio as the go-to expert on colour psychology and analysis for celebrities, royalty and politicians. The session will focus on the use of colour in fashion and styling looks as well as the active relationship between colour and the choices made around sustainability and inclusivity in fashion.

Victoria Jenkins, the visionary founder of Unhidden, a groundbreaking clothing brand that celebrates diversity and champions inclusion in the world of fashion will lead a discussion titled, Unhidden: Fashion Beyond Boundaries - Exploring Diversity and Inclusion. During this inspiring session Victoria Jenkins will share her journey as an entrepreneur and delve into the critical importance of diversity and inclusion in fashion, highlighting the transformative potential of fashion as a platform for fostering a more inclusive and accepting society.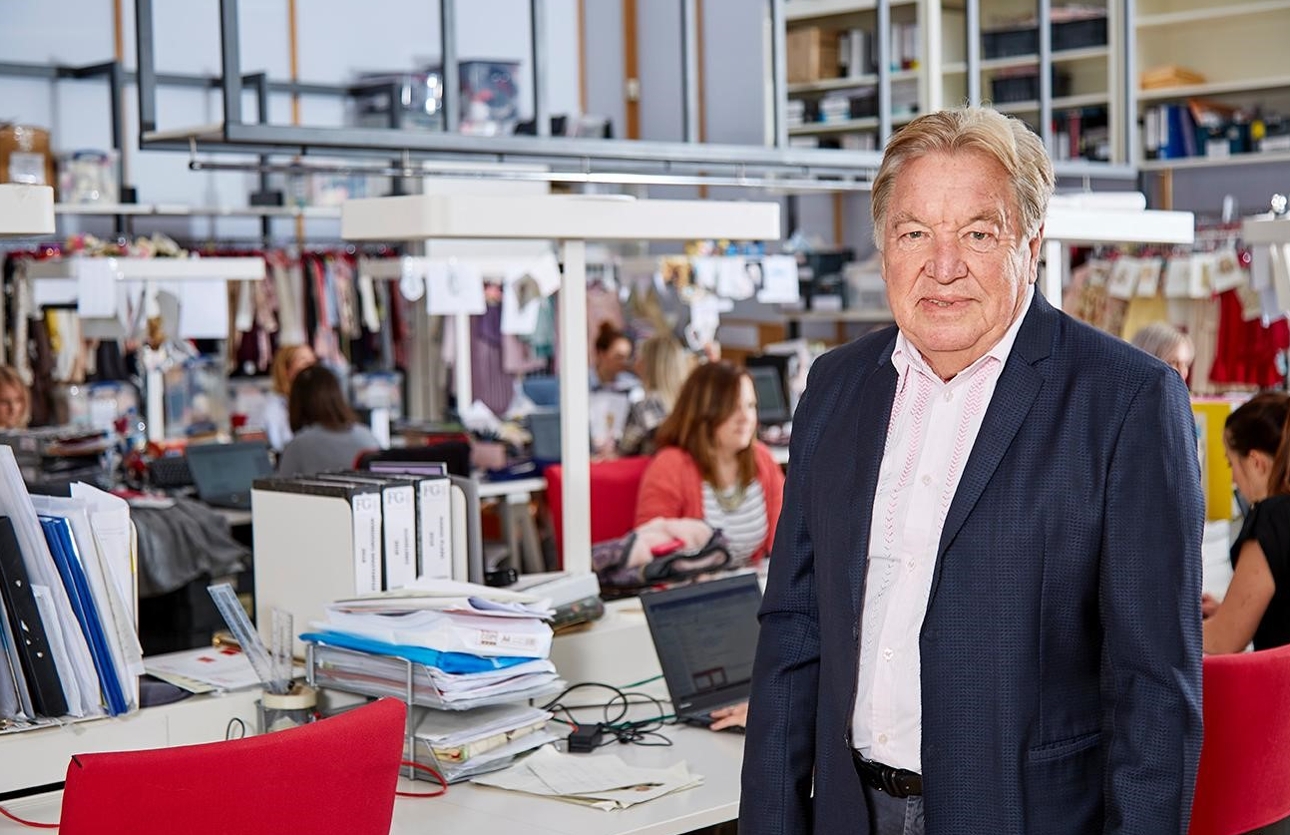 Circular Fashion Panel focusing on sustainability and tackling some of the most important challenges facing the industry will explore the circular fashion economy to learn more about the future of sustainable fashion. From manufacturing and regenerative design, all the way through to rental, resale and recycling. The panel will feature several sustainability advocates including Kalkidan Legesse, Owner/App Creator, Owni and Cassie Quinn, Founder & Creative Director, CQ STUDIO, Regenerative Fashion Lab and more.

The stage will also welcome retail legend and keynote speaker George Davies joined by prolific fashion journalist Eric Musgrave for a not to be missed interview discussing career, thoughts on the UK fashion market today, the future of UK retail and more.

The Pure London catwalk will also host the highly anticipated SS24 catwalk shows which will bring the new season's trends to life plus further engaging and informative industry speakers, seminars and workshops on Styling, Consumer Behaviour, Inclusivity and much more to be announced in the coming weeks.

Pure London returns to Kensington Olympia in London, 16-18 July 2023. Pure London's mission is to become the UK's most inspiring and diverse celebration of fashion, providing the most trusted trends insights, speaking up for sustainability, and offering transformative business opportunity.

For further information on Pure London and to register please visit www.purelondon.com