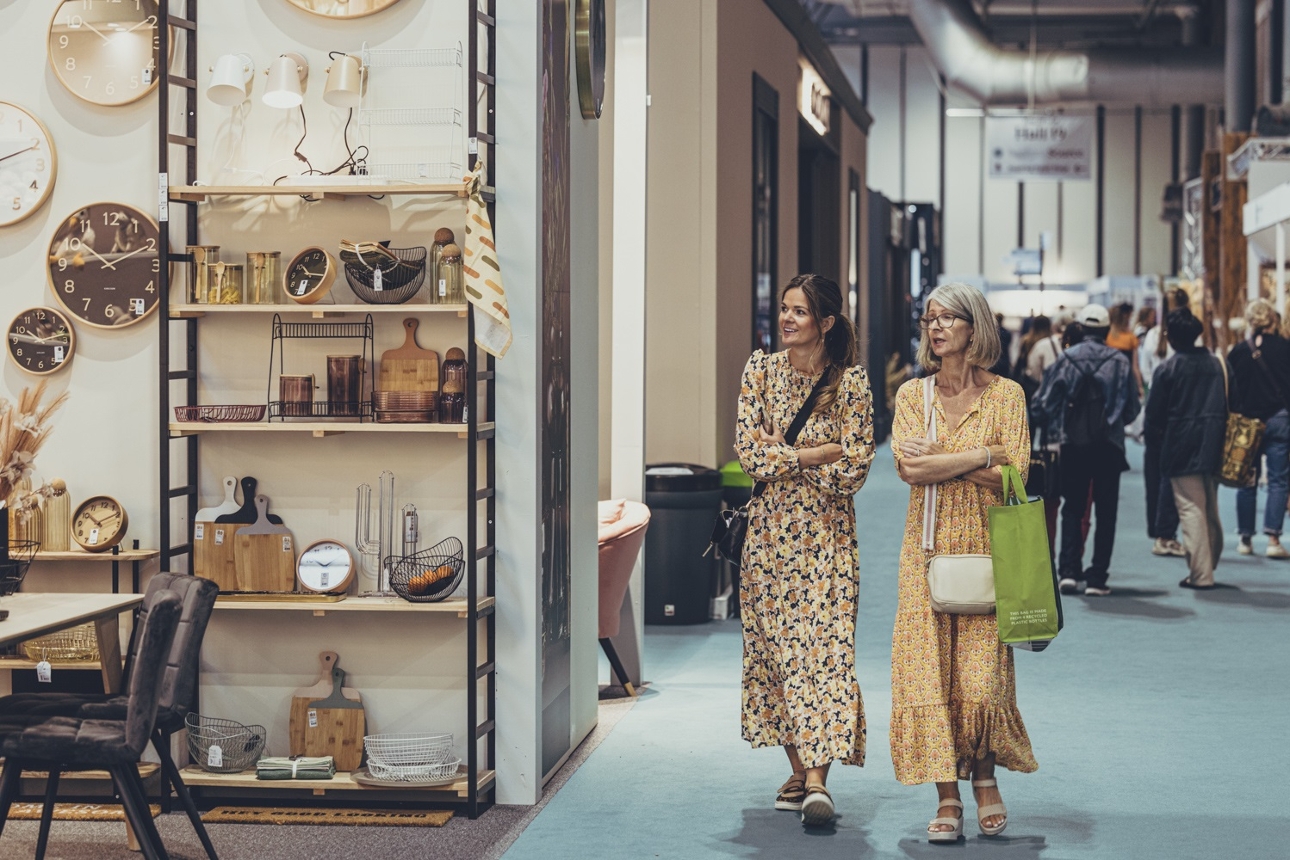 Autumn Fair, opens this weekend and is the UK's leading wholesale marketplace for home, gift and fashion, hosting over 500 exhibitors and thousands of inspirational new products vying to be retail's next bestsellers ahead of the industry's most profitable time of year.

Leading retailers including Aldi UK, John Lewis, B&M, Boyes Stores, Marks & Spencer, British Garden Centres, Card Factory, Dobbies Garden Centre, Harrods, Holland & Barrett, JoJo Maman Bébé, Matalan, New Look, Next, Sainsburys, Squire's Garden Centre, The Works, Toys R Us, TJX, Dunelm, Homebase, Home Bargains and many more, have joined the new connections programme Connect @ Autumn Fair. With this, the latest insights and trend-led content, plus the new responsible sourcing show Source Home & Gift, visitors will be taken on a voyage of discovery. Source Home & Gift has a compelling line-up of over 300 audited, quality global manufacturers who pride themselves on responsible manufacturing and sustainable production. Buyers attending the NEC this September will be dazzled by the combined 800 exhibitors, spanning across 6 halls, shaping a must attend Autumn Fair and Source Home & Gift this season.

As the buyers one-stop marketplace for everything new and on-trend for 2023, Autumn Fair opens from Sunday 3rd until Wednesday 6th September at NEC Birmingham, providing a launchpad for new collections, new innovations, and product inspiration. The definitive 'shop for shops', Autumn Fair supports the retail industry like no other – it's central location and key timing for the Golden Quarter provides the perfect opportunity for buyers to top up their stock and make last minute orders in time for retail's busiest and most profitable time of year. Autumn Fair is the perfect opportunity to source new brands, products and much needed newness now, for Christmas and for early 2024.

Nicola Meadows, Divisional Managing Director, Hyve Group says, "Buyers love Autumn Fair as it's perfectly timed and offers such an inspirational line-up of new products, innovation and creativity which always elevates a retailers offer. This season we are looking forward to welcoming so many of our much-loved established brands as well some of the most exciting newcomers. The diversity and quality of products on offer is second to none, and special features such as the New Product Showcase and Gift Of The Year Showcase champion some of the best in show. With the biggest names in retail due to attend, from world-famous department stores and high street shops to independent boutiques, we're excited to facilitate so many new connections for our exhibitors."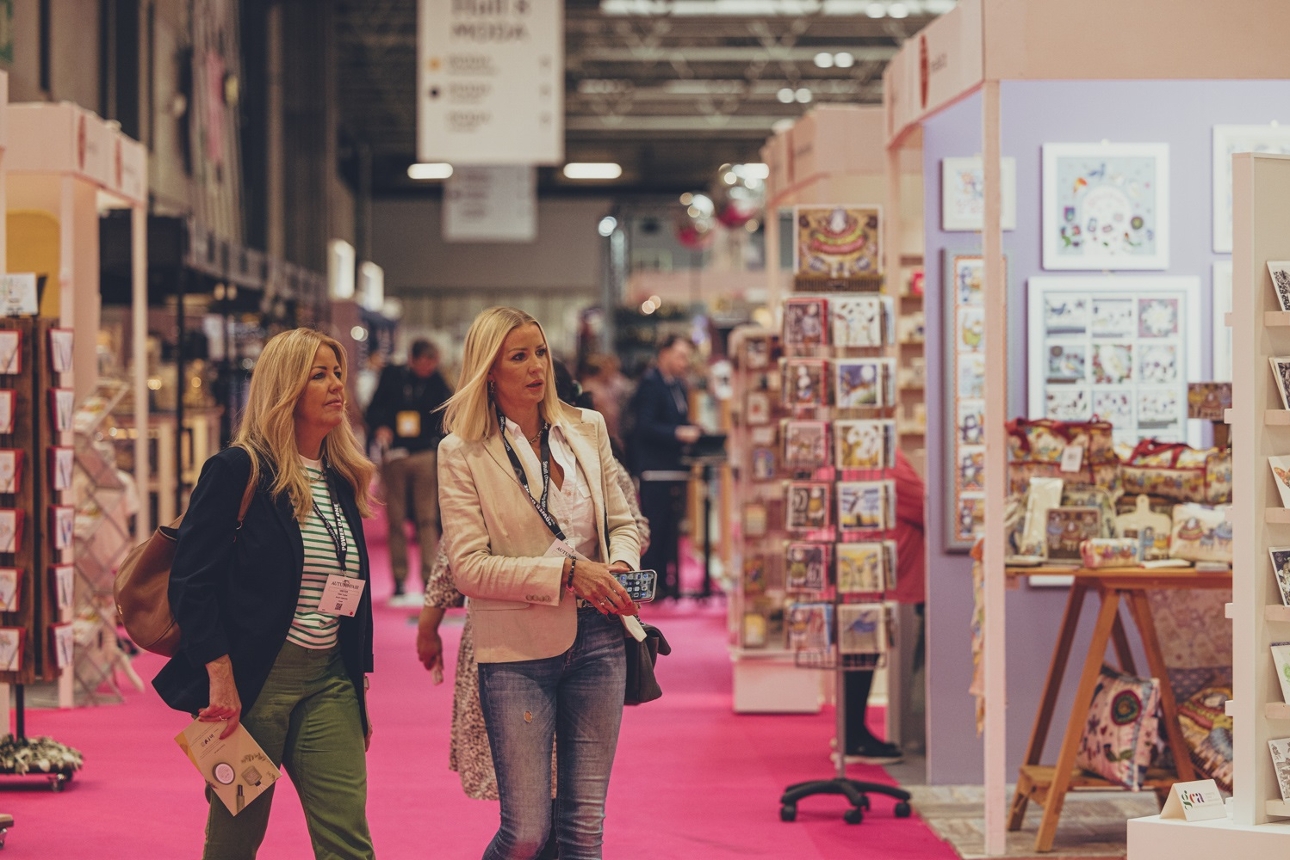 New Product Showcase
Autumn Fair's much-loved feature, the New Product Showcase returns and for 2023 the big focus is on supporting all the new home, gift and fashion brands joining the Autumn Fair line-up. Buyers on the hunt for newness will see a curated display of over 50 new exhibitors showcasing over 100 exciting new products as well as the latest products from established favourites and some exciting new designs from returning brands, all situated in the heart of the Gift sector in Hall 6.

Gift Of The Year Showcase
Autumn Fair continues its partnership with Gift Of The Year and will be shining a spotlight on the winners of this year's competition showcasing more of the best of the home and giftware world. Taking centre stage on stand 6H34, the Gift Of The Year Showcase will present the latest in innovative and trend-setting giftware. The winners represent the very best of creativity, originality, and quality within the gifting industry, making them ideal choices for retailers seeking to enhance their product offerings and cater to evolving consumer preferences. With 20 diverse categories, from beautiful smelling home fragrances to eco-friendly homewares and everything in between, the Gift Of The Year winners embody the spirit of thoughtful gifting for a variety of occasions.

The Gift destination bursts with new bestsellers, contemporary designs, unique and personalised gifts from hundreds of exhibitors. Don't miss newcomers and established favourites including Locomocean, Bubblegum Stuff, Electic Lifestyle, Lesser & Pavey, Sass & Belle, Kikkerland, Joe Davies, Powell Craft, Richard Lang & Sons, Chalk UK, Bomb Cosmetics, Fizz Creations, Sting in the Tail, Abysse Corp, East of India, Gift Republic, Upper Canada UK, The English Soap Company, Heathcote & Ivory (also featuring Cath Kidston and William Morris at Home collections), Sevin, TY UK, Keel Toys, Inside Out Toys, Moult England, Candles Bloom, Burton Blake, Grupo Erik, Amber Hue Candles, Scentish, Green Laurels. Contemporary brand Suck UK will be showcasing its growing portfolio of gift brands including DOIY, Another Me Eat My Socks, Print Works, Peleg, Bobino, Let's Drink to That, Snippers and Luckies; and Designworks Collective showcases Paddywax, Designworks Ink, Gentlemen's Hardware and Field & Wander.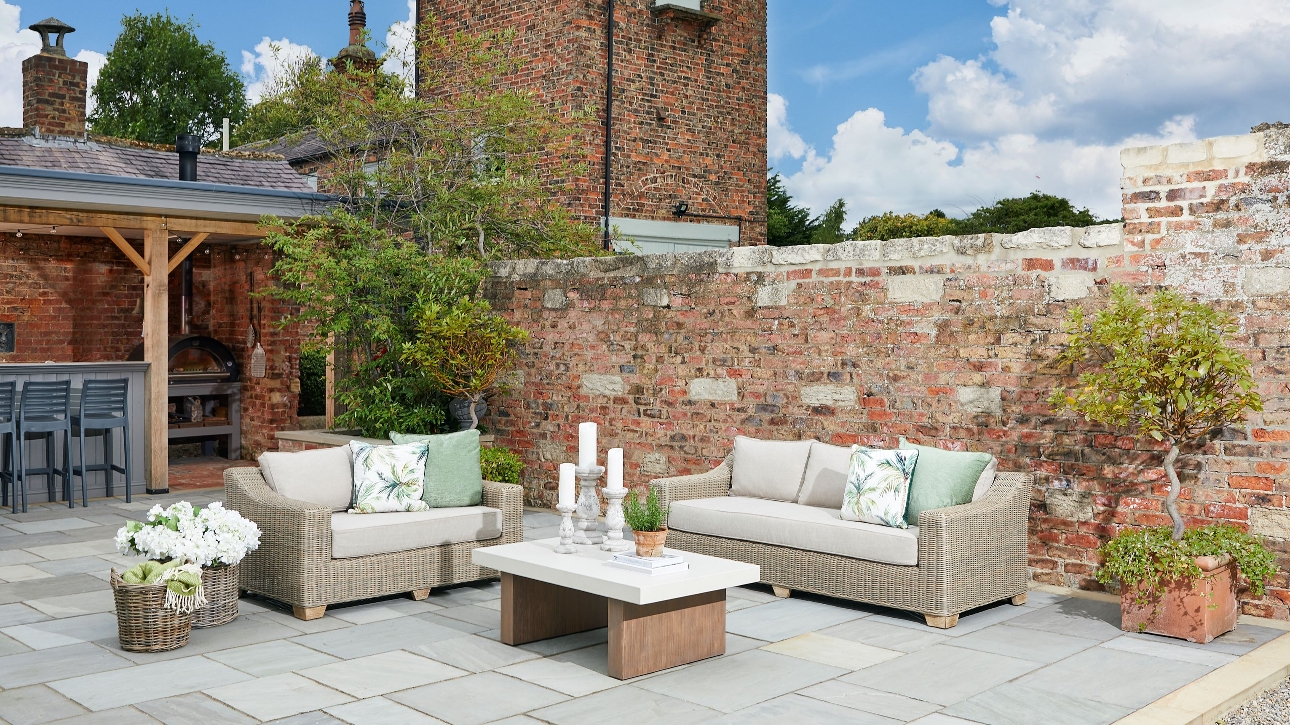 In Home, Living & Decor and The Summerhouse visitors will be wowed by the newest and most innovative products in furniture, textiles, interior accessories, and gifts from hundreds of exhibitors including Pad Home, Avalana, Malini, J.J. Textile, Walton & Co, Lows of Dundee, Gallery Direct, Hill Interiors, Bronte by Moon, Art Marketing, Blooms by Samuel Baker, Casa Verde and many more. CIMC Home, Harrow Trading, McGowan & Rutherford, London Ornaments, Wild Java, Ancient Mariner Furniture, Richard Cooper Bronze, Sompex, Deluxe HomeArt, Febland Group, Besp-Oak Furniture, Final Touches, Edge Company, Katrina Hampton by Ambassador Textiles, Teal International, Satchville Gift Company and Dutch Imports & Daughters are amongst the other leading brands presenting their new ranges and next bestsellers.

Everyday is the sourcing destination for everyday affordable items from domestic appliances, housewares, tabletop to pet supplies, home improvement and household cleaning products from brands including Tefal, Salter, Beldray, Artisiana, and more. Greeting Card Association Pop-up Autumn Fair continues its partnership with the Greetings Card Association (GCA) and is supporting its two campaigns Thinking Of You Week and #Cardmitment at this year's show to help champion and celebrate the joy of writing, sending and receiving cards. Committed to helping harness the emotional power and positive impact of greeting cards, Autumn Fair and the GCA will welcome visitors to engage with the specially created pop-up spaces next to the GCA Debut area in Hall 6.

The Greetings & Stationery destination will come to life celebrating the latest collections from a host of favourite and new brands. The Art File, Emotional Rescue, Paper Salad, The Little Dog Laughed, Early Bird Designs, By Molly & Izzy, Five Dollar Shake, Emma Ball, Cardology, Penguin Ink, The Seed Card Company, Letterbox Love, Jumble, Twizler, Dean Morris Cards, Alljoy Design, Jane Buurman Handmade, Lola Design, Holy Mackerel, Brainbox Candy, Perfect Planner Company, Natural Partners, Print Circus, Wish Strings, Louise Tiler, Emma Ball, MoonGazer Cards, Morrigan, and many more will showcase their new collections. The popular GCA Debut area puts the spotlight on the industry's exciting up and coming new designers including Hazel Bee, Fox Under the Moon, Angie's Folk Art, Dixons Doodles, Coach House Partners, Richart Designs, Susel & Co, and Nicole Elders.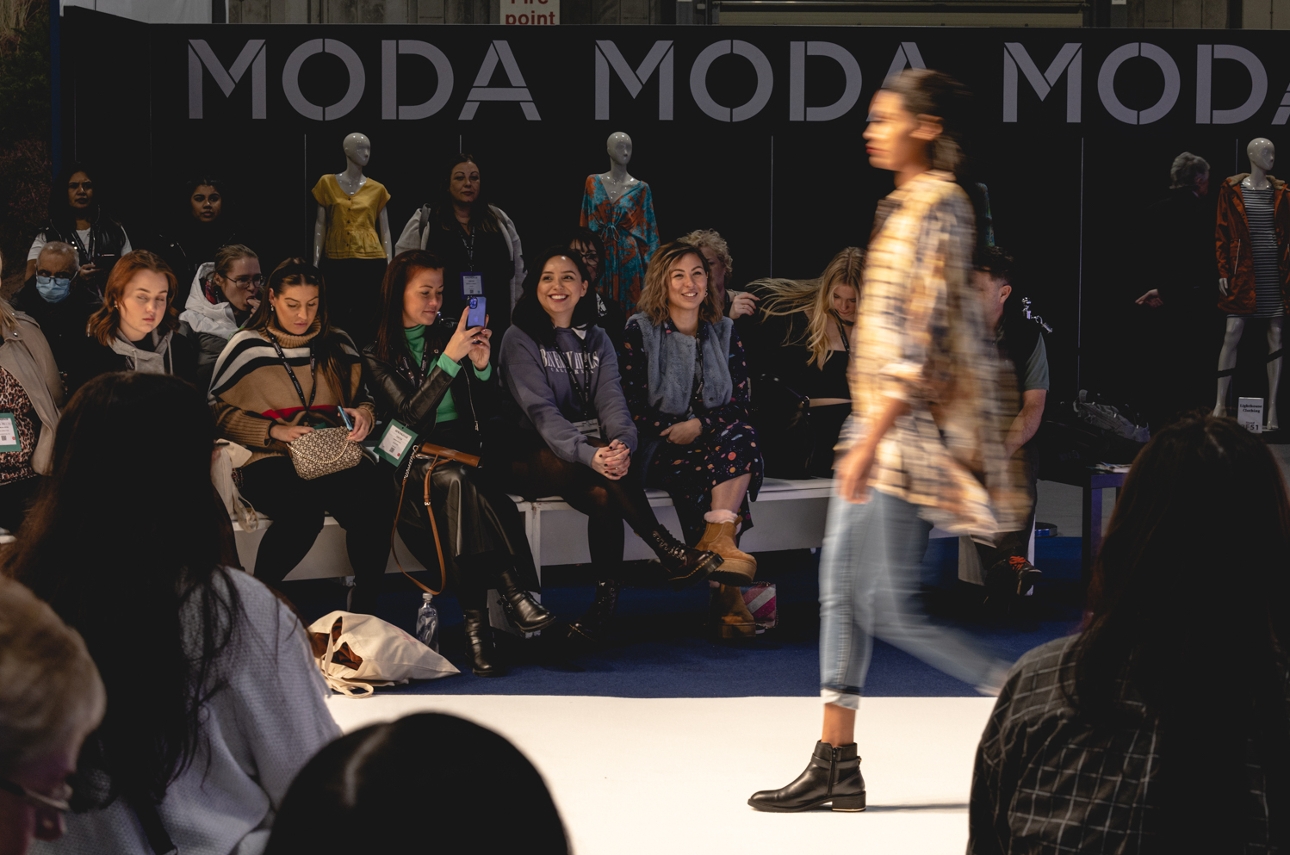 The Ultimate Fashion Showcase
Now an integral part of Autumn Fair, Moda offers an exciting focus on new and international brands across the four clearly defined sectors, Clothing, Footwear, Fashion Accessories and Jewellery & Watch, in a curated space designed to make buying for the new season accessible and inspiring. The high-energy Moda catwalk shows will deliver inspirational trends and key looks for the coming season.

The 160+ strong showcase of fashion brands will include over 40 new and 20 international brands as well as the new jewellery collection by Dame Prue Leith for Zsiska, who've all chosen Moda as the platform to launch their new season collections. Lotusfeet, Islander UK, Coastal UK, Elizabeth James, Gold Trip, Annabella Moore, Elegxnt Clothing, Miss Sparrow, From the Source and Tales From The Earth are just some of the names that will be joining Moda for the first time to present their latest designs.

Visitors will also discover Alpe, Lunar, Sea Gems, Soruka, Karen, Lakshya Gems, Merry People, Jayley, Lighthouse Clothing, Paradiso Couture, Big Metal, Scream Pretty, My Doris, Lisa Angel, Travaux en Cours, Couleur Chanvre, Mousqueton, Norsk, and D.Grandiose, Kama Silver, Schmuck Silver, U Jump, Nabi London, Air Supreme, Gist Jewellery, Lucy Kemp Jewellery, That's Sew Laura, From the Source, AZ Designs, Wyld Blue World, Luvieh Jewellery, Elizabeth James, Socks Village and Bowtique London.

The Inspiring Retail Stage & Moda Catwalk
Renowned for its inspirational and insightful content, Autumn Fair plays host to industry leading trend forecasters, business coaches, sustainability experts, and stylists. Visitors are invited to attend trend workshops on Monday 4th with leading global futures agency TrendBible, sustainability sessions on Tuesday 5th with Products of Change, as well as presentations offering trade show advice for new businesses, how to navigate through challenging economic times, and motivational masterclasses – all taking place on the Inspiring Retail Stage & Moda Catwalk in Hall 8 which will also host the high energy trend-led catwalk shows three times a day.
Source Home & Gift The only international sourcing platform of its kind in the UK, Source Home & Gift takes place alongside Autumn Fair and will present a compelling line-up of over 300 audited, quality global manufacturers who pride themselves on responsible manufacturing and sustainable production. The event will showcase homewares, furniture, gifts, toys, textiles, packaging, stationery and greetings, producers and manufacturers from over 15 countries including Bangladesh, China, Germany, Ghana, Hong Kong, India, Nepal, Pakistan, Palestine, Philippines, Sri Lanka, Uganda, UK, Uzbekistan, and the first dedicated Egyptian Pavilion. www.source-homeandgift.com

Visit www.autumnfair.com for more information.