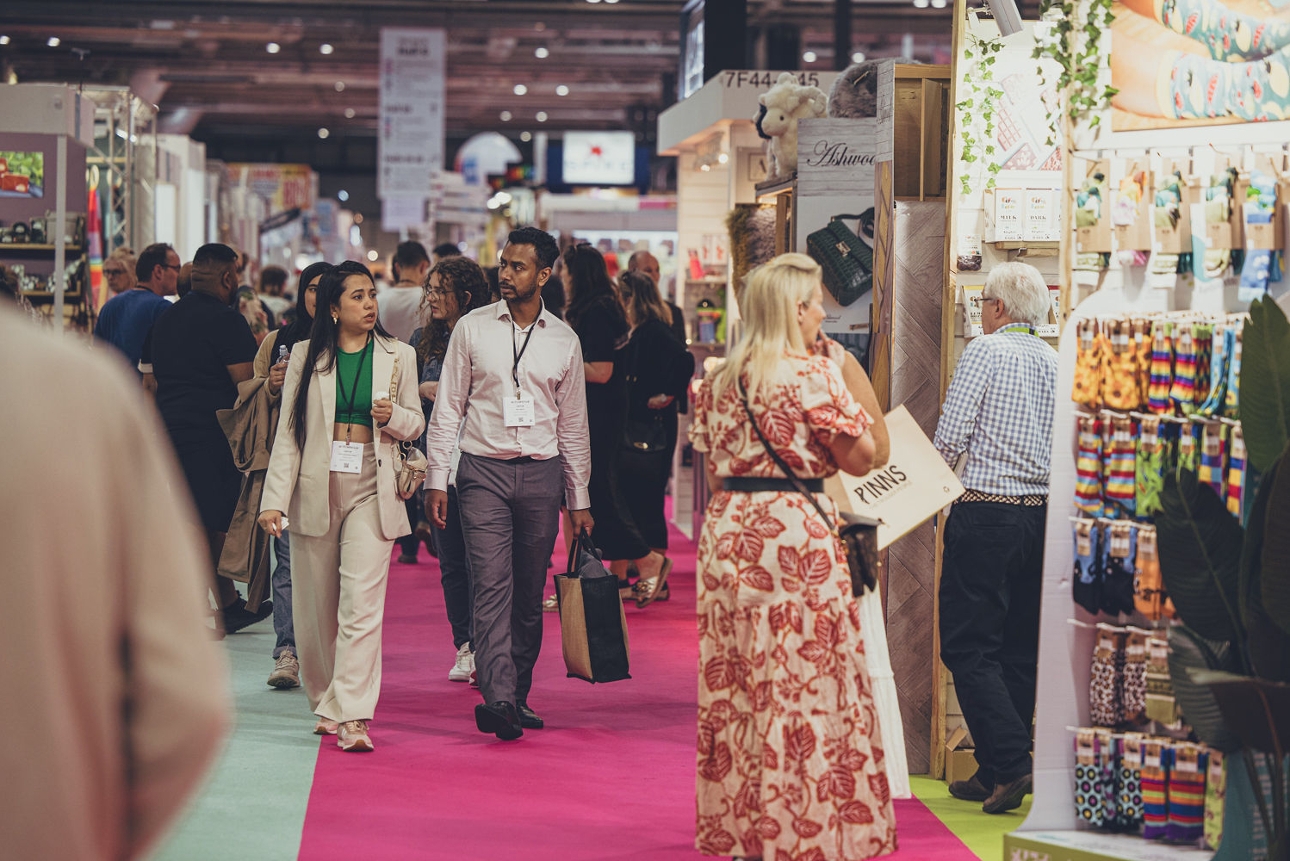 Drawing buyers from across the UK, Ireland and across the globe, the leading wholesale marketplace for home, gift and fashion, Autumn Fair opened Sunday with a spectacle of newness and source of inspiration from over 500 exhibitors. Buyers from Homebase, Graham & Green, The Royal Shakespeare Company, The Card Shop, Mothercare, Paper Tiger, The Olive Branch, Wilkies, John Lewis & Partners, Mooch, The Cotswold Shop, Ashwood Nurseries, and many more flocked to the show enjoying a host of special features including the New Product Showcase, Connect Buyers Lounges, and captivating fashion brought to life on the Moda Catwalk.

A one-stop marketplace for everything new and on-trend for 2023, Autumn Fair saw the debut of the new connections programme Connect @ Autumn Fair which has created over 10,000 connections. Connect buyer Louisa Aderson, Building Block Bazaar, Brixham Devon says, "I am opening a store in October so have returned to visit the show. It is just as it always was, but bigger and better! Everybody has been really welcoming. I find it the best place to meet brands, it's much easier to meet face to face as getting hold of the right person over the phone is very difficult. I registered as a Connect Buyer via the website, it's really good that you can search for suppliers and arrange meetings prior to your visit. All my meetings were scheduled in my outlook calendar, which was really helpful onsite as I used that to plan my day and organise myself at the show. Everyone who I wanted to meet connected with me so I'm really happy."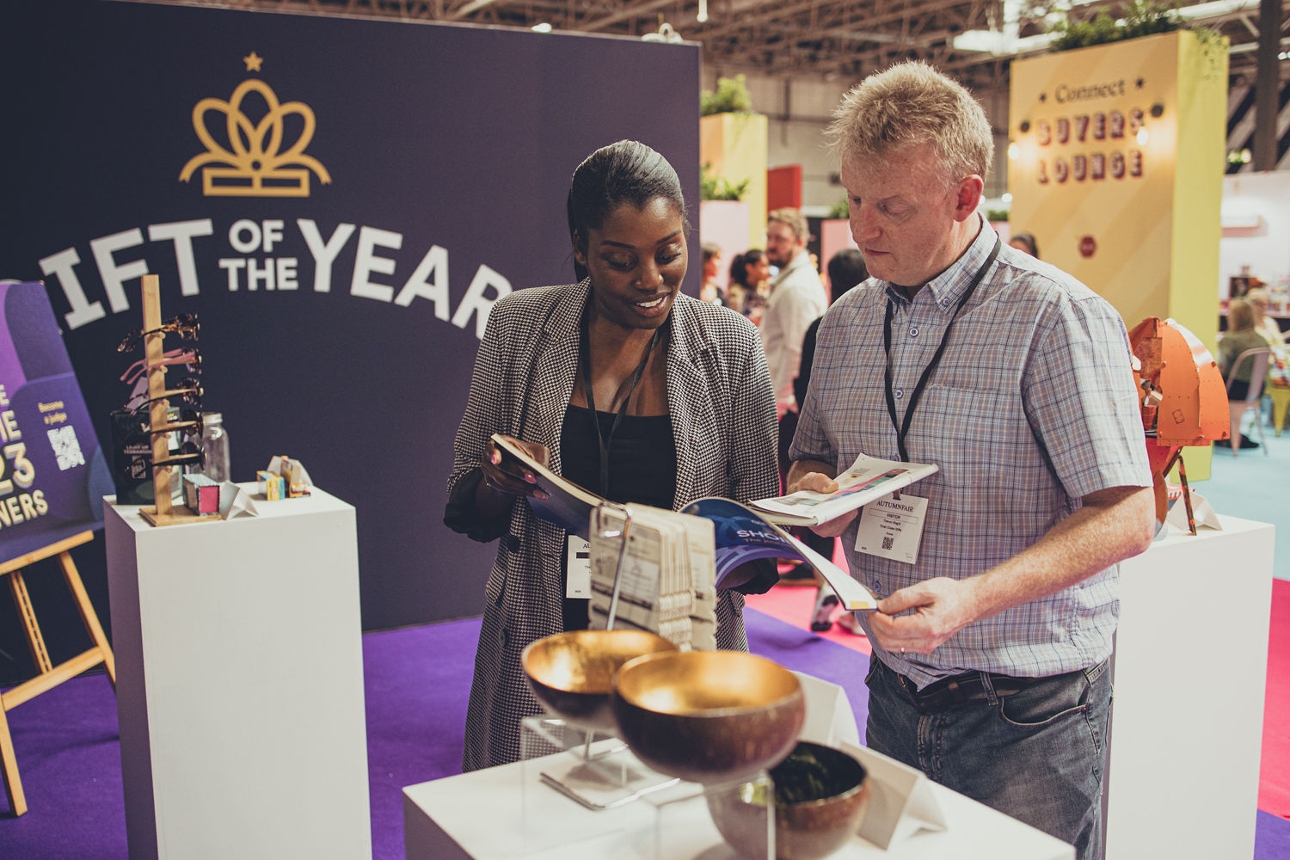 Simon Withey from Just Lily enjoyed the first day discovering new products, "We love Autumn Fair, it's the best show and we come every year. We've already discovered some great new products for our four stores in Cornwall and we've only been here a couple of hours."

The New Product Showcase and Gift Of The Year Winners Showcase in Hall 6 attracted audiences with their curated edit of the most sought-after products. Daniel Mayhew, Event Director, Spring & Autumn Fair says, "It's been a really busy first day at Autumn Fair, with the most inspirational products on show and a busy show floor all day. Visitors have really enjoyed our special features including the Giftware Association's Gift Of The Year Winner's Showcase, and it's been great to see so many of the retail industry engage in the Greetings Card Association (GCA) Thinking Of You Week and #Cardmitment campaign displays. We're looking forward to welcoming buyers over the next three days and continuing to fuel exciting new connections on the show floor and product discoveries."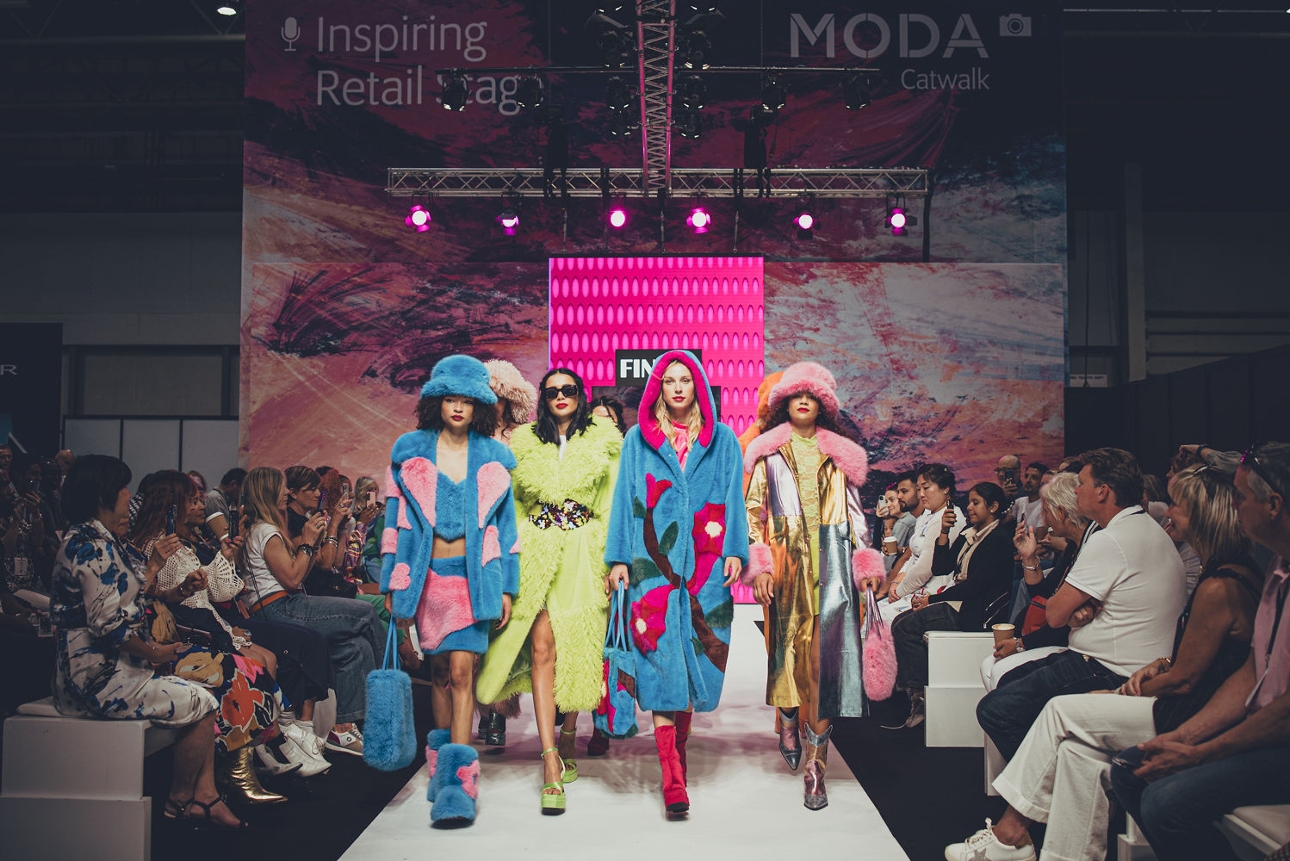 Moda's 2023 Catwalk opened the Inspiring Retail Stage with a bang. Visitors were inspired to kick-start their buying with the latest womenswear, footwear and accessories brought to life as models demonstrated how to build looks and ranges from the show floor. Scene one presented a host of dopamine infused trends from international womenswear brand Jayley. Primary colour-blocking took centre stage with Jayley's signature textural twist; tailored grape skin leather, bamboo faux fur and rose petal fibre that mimics silk were layered with playful sequins, jacquards and knits for extra dimension. Neon yellow fur contrasted against metallic silver leather for maximum impact, whilst the neo-classic pink and red trend got a tailored refresh.

Scenes from Saloos, Goose Island and Paramour showcased the best of everyday styling, from tonal knits, printed tunics and statement stripes. Lighthouse Clothing showcased the best in new-season outerwear with their new collection of style led waterproof clothing for the daily dash and coastal wanders.

Key black and denim trends got a seasonal update. In Back to Black, the most versatile and wearable colour took centre stage, proving that 2023/24 is all about making a bold statement in this powerful and perennially chic hue. As fashion's most popular colour, bold silhouettes, stand out details, and layered looks created must-have head-to-toe looks focusing on the dark and sultry. The Denim Plus Plus trend highlighted the appetite for all things denim this season. Denim has cemented itself as a wardrobe staple and for retailers has become a cornerstone of their businesses - whatever the season, fashion's obsession with denim is unwavering. Local Birmingham City University student, Rozita Anderson showcased designs from her collection.

The show reopens tomorrow at 9am with a key focus on forward trends across Home and Gift delivered by trend partners TrendBible. Visit www.autumnfair.com for more information.