Pure London x JATC, the UK's largest festival of fashion, has revealed its theme, 'Cabinet of Curiosity' for the first combined show in February 2024. Created in collaboration with the show's trend agency partner Vesuvius, Cabinet of Curiosity will set the scene for this landmark event that will offer buyers a transformed show with an increased number of inspirational fashion designers and brands.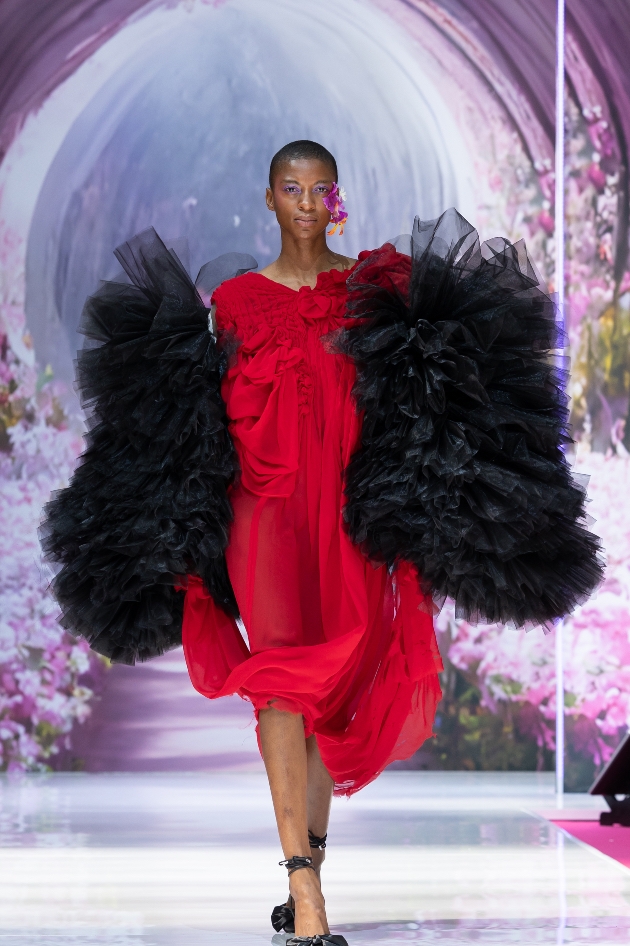 Cabinet of Curiosity transports us to another world, a lively new direction in fashion that's inspires a sense of wonder, experimentation, and joy.

Trend Forecaster, Malaika Ewande, Founder of Vesuvius said, "The main inspiration for the theme was this undeniable fact that we have been seeing markets melt into each other on several levels in the industry, so much so that the resulting products invite curiosity and mystery in the best way possible! Cabinet of Curiosity introduces a space in which the newer values and visions attached to fashion (namely conscious consuming, holistic craftsmanship and a taste for original, creative and lasting products) all collide through contemporary art inspired designs that bring life and movement to the season."

A rich and energising colour palette featuring earthy shades of peat, buckskin, brown rice and a beautiful deep red, balanced by serene calming shades of mist and faded denim tones represent the exploration of contrasts in the Cabinet of Curiosity. The theme will be presented in a dynamic set of graphics and imagery running throughout the season's campaign and will be brought to life at the February 2024 show on the catwalk and features areas.

Gloria Sandrucci, Event Director at Pure London says, "I am extremely excited about our Cabinet of Curiosity theme for February's show. It gives us the opportunity to have fun and be truly creative whilst also capturing the mood of the industry. This season buyers can expect a totally transformed show and I look forward to seeing this brought to life at Olympia London."

Juls Dawson, Creative Director at Just Around The Corner says, "The Cabinet of Curiosity theme perfectly encapsulates the positivity and sense of anticipation surrounding the new joined up format of February's inaugural Pure London X JATC and will epitomise the myriad of discoveries and connections our brands and buyers will experience."

Visitors to Pure London x JATC can discover all the trends for the new season presented by Malaika Ewande from the catwalk on Sunday 11th and Monday 12th February and exhibitors will be invited to an exclusive trend breakfast pre-show on Monday 12th February. Pure London x JATC will take place on the 11th – 13th February 2024 at Olympia London, presenting a curated selection over 300 brands. Scoop International will also take place on the 11th-13th February 2024 at Olympia West.

For further information on Pure London please visit www.purelondon.com.