The National Association of Jewellers (NAJ) is celebrating the success of its inaugural NAJ Summit 2021, which closed its doors after a positive three days on 13th September, 2021.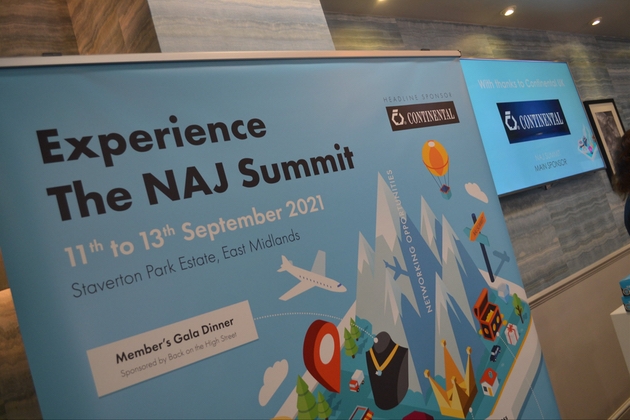 The event trialled a new format for the Association, whereby its annual networking opportunities and conferences were streamlined into a single event to provide greater cross-industry collaboration and conversation.

Due to the positive outcome of this year's NAJ Summit, the concept will return in June 2022. Now, the NAJ is focusing on feedback from its members, suppliers and industry peers to make improvements to the event concept and address any missed opportunities.

NAJ Chairman, Gary Wroe, comments, "We are delighted by the positive comments from attendees of the very first NAJ Summit. There are certainly positive changes to the format we'll be making for June as we listen to feedback from all areas and apply some of our own thoughts. I'd like to express our thanks to Continental UK, Headline Sponsor for their support as well as all the speakers, showcase suppliers and attendees for their participation and passion which was evident throughout."

NAJ President, David Doyle, adds, "It was apparent right from the outset that NAJ Summit attendees were pleased to be back at an in-person event, networking with their peers. We are ready to listen to feedback and refine the NAJ Summit concept as part of our long-term strategy for the success of our members. The NAJ Summit is here to stay, and I couldn't be more pleased to announce a June 2022 return."

The NAJ Summit brings the NAJ's most successful events under one roof, including the Institute of Registered Valuers' Conference, hosted across all three days, and the NAJ JET Business Network's Retail Jewellers' Congress. These are combined with Better Business seminars, a Suppliers' Showcase, and the Members' Gala Dinner to offer a rich schedule of networking, learning and buying opportunities.

The exact dates of the NAJ Summit 2022 will be announced in due course.