Pure London, which returns to Olympia London on the 17-19th July, has announced its investment in an extensive International programme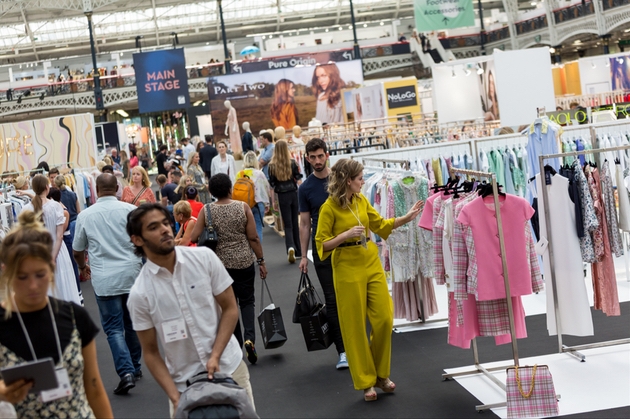 This incorporates a comprehensive Agent Network in over 30 countries created to make the show the UK's most exciting international fashion event showcasing brands from as far afield as Peru and Australia.

With governments in many markets using events to drive exports post-pandemic, the new international team is also securing subsidies from key countries including France and Poland to bolster its international brand offering.

Robert Sapwell, European Development Director, UK Division, Hyve Group plc says "The international agent network is a huge investment which we have built up during the last 18 months enabling Pure London to be the most international market leading event in the UK. Our trusted agents are experts in their markets, they have the knowledge and experience to understand the needs of the leading brands and designers in their countries, to discover and seek out the latest up and coming brands, as well as secure subsidies for brands wishing to show in the UK. This, alongside the invaluable government subsidies agreed so far with France and Poland, will make Pure London a truly international showcase unlike no other in the UK."

In partnership with Business France and Team France Export, the Chèque Relance Export 'Choose France' programme covers 50% of eligible expenses up to 2,500 for French brands to exhibit at Pure London, with all participating stands featuring a 'Choose France' logo offering a recognised guarantee of quality.

Nihat Berktas, European Development Manager, Pure London, says; "We are very excited to be partnering with Business France to help enable French brands to enter the UK market and showcase their collections at Pure London. All eligible French brands can receive the funding (CRE = Cheque Relance Export) and we are also working alongside The French Women Ready to Wear Federation (FFPAPF) to communicate this initiative, creating regular webinars providing Pure London trend forecasting as well as guidance, support and information on the benefits of targeting the UK market. We can already confirm attendance from a host of exciting brands including Art Love, Shan-Shan, Palme, Zen Ethic, Rene Derhy, and look forward to many more joining."

In Poland, the Polish Development Fund Group's (PFR) 'Go To Brand' Funding offers subsidies to fashion brands of between 50 to 85% of costs to participate at Pure London.

The Pure London International team will be working to secure more subsidies across its agent network which currently spans 33 countries including France, Romania, Italy, Poland, Bulgaria, Belgium, The Netherlands, United States, Canada, Australia, New Zealand, most of South America, Croatia, Serbia, Montenegro, Bosnia & Herzegovina, North Macedonia, & Slovenia, Greece and Lithuania.

Already confirmed from Australia are an elegant one size fits all label, The Italian Closet, which specialises in silk, linen and cotton, and Tale the Label offering timeless Australian luxury womenswear.

From Peru, and funded by government body Prom Peru, visitors will discover the beautiful lounge and nightwear brand inBLOOM, combining elegance, comfort, and a passion for high quality sustainably and ethically produced fabrics.

For more information about Choose France visit https://www.purelondon.com/choose-france or email Choose.France@Hyve.Group. For Poland's Go To Brand programme contact Mariola Kurkiewicz: Kurkiewicz@iec-poland.com

To join the Pure London line-up please email Gloria Sandrucci Gloria.Sandrucci@purelondon.com. For further information on Pure London please visit www.purelondon.com.