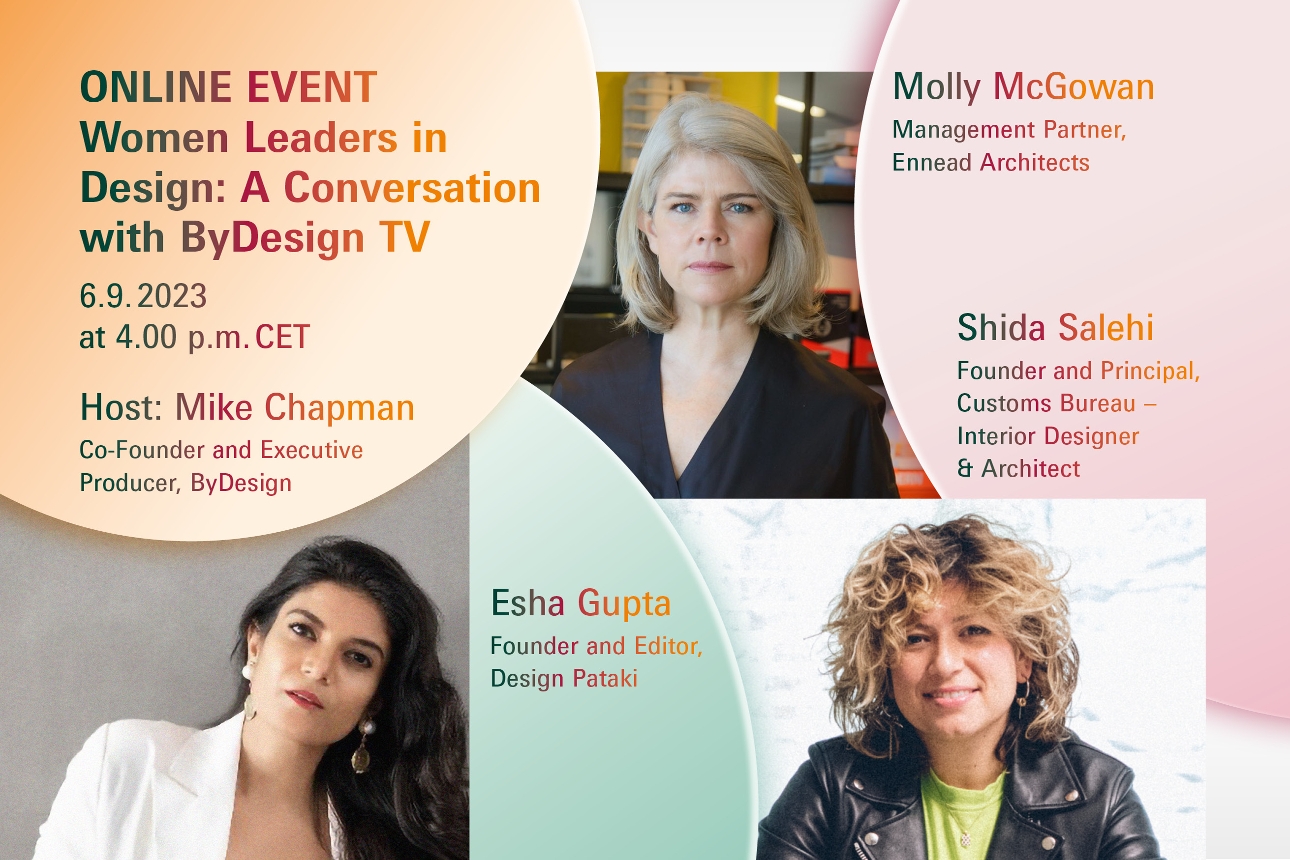 Women's power is at work in the next episode of the Digital Academy: three top international designers and architects share their views on the challenges, opportunities and successes of women in architecture and design-related fields.

Esha Gupta, Founder and Editor, Design Pataki, India, Molly McGowan, Management Partner, Ennead Architects, USA, and Shida Salehi, Founder and Principal, Customs Bureau, England talk about their different experiences and share their requirements for the future. The discussion will be hosted by Mike Chapman, co-founder and executive producer of the television series ByDesign TV.

What opportunities are there to encourage young women in design and architecture? What are the stories behind successful career journeys? What obstacles still need to be overcome? These are the questions three outstanding businesswomen will explore in the Digital Academy's upcoming panel discussion on 6 September 2023 from 16:00 to 16:55. The three pioneers come from three different continents - Asia, North America and Europe - and provide exciting insights into their careers. Together they encourage others to assert themselves with their own visions.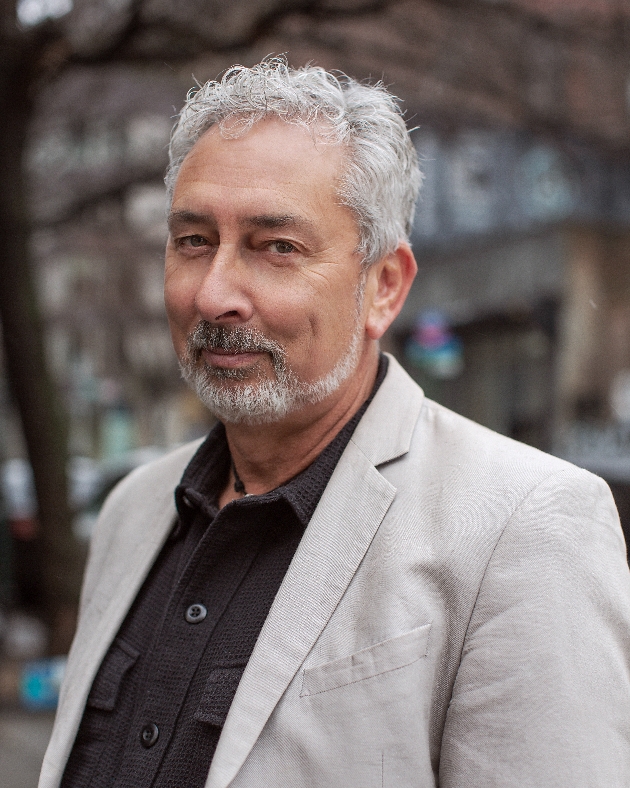 Credit: Mike Chapman, Co-Founder and Executive Producer, ByDesign TVEsha Gupta, Founder and Editor, Design Pataki, Mumbai, India: Esha is the founder and editor-in-chief at Design Pataki, India's leading digital magazine for luxury interiors, decor, lifestyle, and art. With nearly 200,000 followers on Instagram, Design Pataki has become an essential voice of luxury design in India. Her desire to create a dialogue on global design, architecture and art in India inspired Esha to start Design Pataki. Based in Mumbai, Esha is an interior designer and creative consultant who previously worked in the interior design and architecture industry as the managing director of Artisan Furnishings. She studied interior design at Parsons School of Design in New York and with Rachana Sansad in Mumbai. She supports young women in design through a variety of initiatives such as fundraising and panel discussions.

Molly McGowan, Management Partner, Ennead Architects, New York, USA: Molly McGowan is a Partner at Ennead Architects, and manages many complex new construction and renovation projects across a range of sectors, including education, performing and visual arts, research, and commercial mixed-use. Molly embraces her role in the field as a change agent, both in terms of the innovative projects she delivers to clients and within the firm that she leads together with her partners. Thinking big is her starting point to then strategically deliver the best bespoke design. Throughout the planning, budgeting, design, and construction process, her leadership style fosters a collaborative environment characterised by open communication, trust and a shared vision.

Shida Salehi, Founder and Principal, Customs Bureau – Interior Designer & Architect, London, England: Shida Salehi is the founder of Customs Bureau, an international design studio dedicated to creating luxury interiors for the hospitality industry. Over the years and following roles at Karim Rashid New York and Yabu Pushelberg Toronto, Shida has positioned herself as a driving force within high-end hospitality design. For example, she was responsible for the interior design and artwork selection at The Londoner super boutique hotel at Leicester Square. Shida evokes emotions through the spaces she curates and designs. She received her Master of Architecture from the Staatliche Hochschule für Bildende Künste Staedelschule in Frankfurt, Germany, and her Bachelor of Arts in Interior Design from Ryerson University in Toronto, Canada.

Mike Chapman brings these three different personalities and their perspectives together in one single conversation. As co-founder and executive producer of ByDesign, he is the perfect moderator for this strong group of women. His international TV & streaming programme has been very successfully presenting innovative design to a worldwide audience for years. Working closely with respected, internationally renowned designers in architecture, industrial design and entrepreneurship, Mike is a valued international design commentator. Ambiente has been a partner of the US television series America ByDesign since October 2022. With the first season Europe ByDesign, design innovations from Europe are currently also coming to US screens.
With the Digital Academy, the three consumer goods fairs Ambiente, Christmasworld and Creativeworld offer regular target-group-specific online events on a joint platform on important topics that are currently moving the consumer goods sector. They take place every two months throughout the year, can be followed in German and English and, with impulse lectures and discussion rounds by experts, provide profound industry knowledge, inspiration and practical tips. Participation in the 55-minute events is free of charge.

Registration for the Digital Academy can be made at https://consumergoods.digital.messefrankfurt.com

In addition to access to the range of lectures, all participants of the Digital Academy receive further added value: they benefit from the AI-supported matchmaking function during the year. This enables them to network and exchange business ideas throughout the year. Ambiente, Christmasworld and Creativeworld will continue to be held simultaneously at the Frankfurt exhibition centre:

Ambiente/Christmasworld: 26 to 30 January 2024
Creativeworld: 27 to 30 January 2024